Sonos To End Support For Legacy Products
Sonos is ending support and support for legacy products in May and urging customers to upgrade to modern products. What does this mean for integrators?
Leave a Comment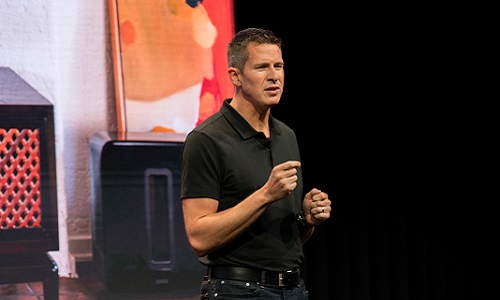 In a few months, Sonos will end support for its oldest products and will stop providing software updates and new features.
In a blog post, the company said the decision affects legacy products like original Zone Players, Connect and Connect:Amp (versions sold until 2015), first-generation Play:5, CR200, and Bridge.
"Without new software updates, access to services and overall functionality of your sound system will eventually be disrupted, particularly as partners evolve their technology," Sonos said.
Sonos primarily operates in the residential and consumer space, but does market its products to businesses and offers a variety of music streaming services for the commercial space.
One of those music streaming partners is Mood:Media, the Texas-based AV and technology integrator. The two companies announced a partnership in 2015 that included bringing Mood's commercially-licensed streaming service, Mood Mix, to the Sonos app.
Read Next: Sonos Changes Stock Market Sound by Re-Designing NASDAQ Bell
Mood also began carrying Sonos products for its clients, according to the press release.
A handful of other AV integrators also work with Sonos. but the company could not immediately be reached for comment when asked how this news affects commercial integrators carrying its products.
Mood Media could not immediately be reached for comment.
What does this mean for integrators?
AV integrators and their customers can still use these legacy products after May, but functionality will be impacted eventually as media partners and streaming services upgrade their technology, Sonos warned.
"Customers with both legacy and modern products have time to decide what option is best for them," Sonos said in a FAQ section. "You can continue to use your whole system in legacy mode – in this case, it will stop receiving updates and new features."
Customers with legacy products can upgrade through Sonos' Trade Up program and save 30% on modern products or leave the system as is.
"As changes are made to technology in the future, particularly by music service and voice partners, access to certain services or features may be disrupted," the company said. "An example would be a music service partner issuing a new update that isn't backwards compatible with legacy software."
If you're an integrator that works with Sonos products, this could prove tricky to work around, as you'll likely have to replace legacy products before they're no longer compatible with software partners.