Super Bowl Technology Puts In-Game Production by Alpha Video into Worldwide Spotlight
Minnesota integrator Alpha Video & Audio is proud to play role in Super Bowl technology at U.S. Bank Stadium a spectacle for football fans.
Leave a Comment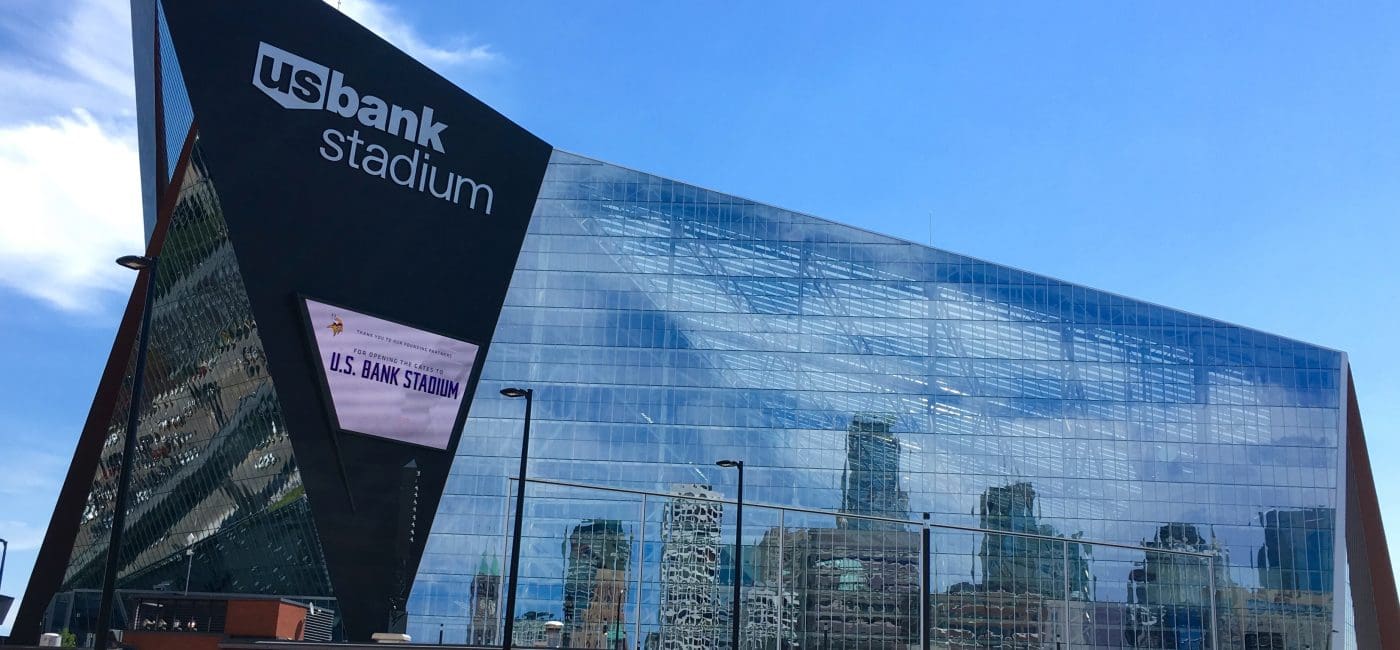 Photos & Slideshow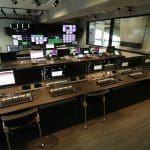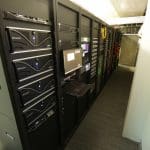 ---
If you think there's a lot of pressure on the players for both the New England Patriots and Philadelphia Eagles in Super Bowl LII in Minneapolis next Sunday night, imagine how much stress those responsible for in-game production and Super Bowl technology at U.S. Bank Stadium are feeling.
Sure, the players from the winning team are the ones who'll get all the glory—from trips to Disney World to parades down the winning city's main thoroughfare to gaudy rings they'll stash in a giant safe—but the eyes of the world are on every piece of the annual championship game.
Alpha Video & Audio has worked with the Minnesota Vikings, who play their home games in U.S. Bank Stadium, and the stadium authority for many years and has been involved with the integration of every sports stadium in the Twin Cities, says Jeffrey Volk, VP of the company's sports and entertainment group.
Although Volk couldn't get too specific about exactly what Alpha Video did at U.S. Bank Stadium to enhance the experience for the 70,000 fans who'll pack the building on Super Bowl Sunday, he says fans can expect more of what they've seen and heard from Alpha in the past, including more replay channels and more cameras around the stadium.
In the Super Bowl LII Spotlight
Alpha Video will support Van Wagner at the Super Bowl venue, with Van Wagner handling the in-venue show. Their work started about a week ago and will continue through three days after Super Bowl LII, since much of Alpha's work involves temporary installations.
U.S. Bank Stadium features 18 Daktronics displays around the stadium, including a 13HD LED video board that sits low in the west end zone and measures 8,100 square feet.
That main display is 68 feet high and 120 feet wide and features two 43- x 15-foot wing displays. Those smaller displays can either supplement the main display or be joined to the main display to show one large image.
A 9- x 64-foot "skirt" display at field level provides additional graphic and sponsorship opportunities.
In the east end zone, there's a 50-foot-high, 88-foot-wide video board with 25-x-15-foot wing displays on each side. Three ribbon boards circle the bowl: a 3.5- x 1,550-foot display on the upper concourse, a 2.5- x 1,475-foot one on the club level and a 5- x 225-foot one on the press level.
Alpha helped Vikings Entertainment Network, the team's video production arm, outfit a video-control room that was technologically advanced enough to handle the stadium's video needs and big enough for about 50 people.
The finished project is a hybrid of IP and baseband technologies that support 4K content capture and 1080p output to the video displays. The Vikings have eight in-game Sony HDC-4300 cameras that will operate in 4K, they can be routed to the StadiumVision network or to other places, says Volk.
As impressive as all of that is, Volk knows the Super Bowl means "more," "bigger" and "better."
"When the Super Bowl comes to town, the broadcast TV guys want way more," he says.
"That means we're adding a lot of temporary things to enhance the show. The core of what we've built has been functioning very well for two years now. What we're doing for the Super Bowl is an expansion of what we've already built. There's more innovation on the broadcast side than the in-house production team."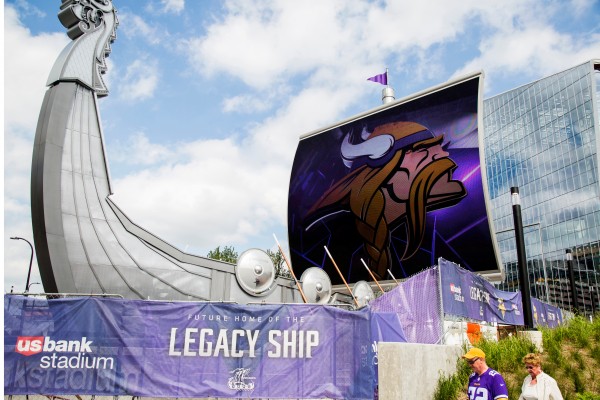 No Worries About Super Bowl Technology Glitches
Volk knows there will be a lot of eyeballs on Alpha's handiwork during the Super Bowl but he's not overly concerned anything will happen that'll put the company in the spotlight for the wrong reasons.
"The pressure comes in the fact it's the Super Bowl," says Volk. "When you're adding temporary things you haven't had a chance to vet, there's a certain amount of pressure that comes with that. The goal is to test and test and test.
"If something happens, it's about making sure it's not obvious to the fans," he says. That means building in redundancies and backup plans with everything they install, says Volk.
"This is a nice feather in our cap, a nice bit of cache," he says, especially given the game will be played in Alpha's proverbial backyard. "We're excited to have the opportunity to play a very small role."
Super Bowl Technology a Feather in Alpha's Cap
Volk expects to meet with officials from some NFL teams leading up to Super Bowl Sunday, but says the company is one of only a handful that has expertise in this type of installation anyway.
"It doesn't really create visibility for our brand since most people already know what we do, but it's a good reinforcement of the work we do," says Volk.
Either way, Alpha will soon wrap up its work on a new Vikings team headquarters that'll open in April. That $2 million facility goes will be connected by fiber to U.S. Bank Stadium, even though it's almost 30 miles away. The seven-figure investment pairs with the $7 million the Vikings put into their home stadium a few years ago.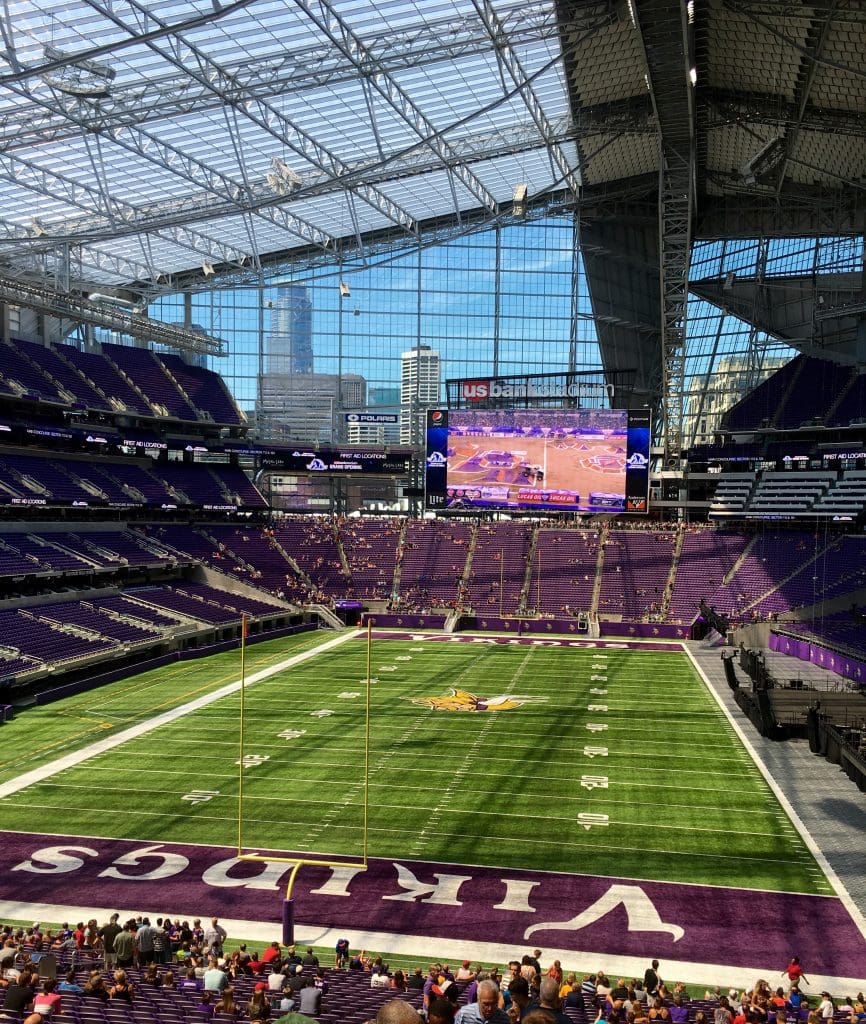 If you enjoyed this article and want to receive more valuable industry content like this, click here to sign up for our digital newsletters!