15 Things You Need to Know About LED Video Walls
Have you wanted to learn more about high resolution direct-view LED?
Content from our Sponsor
Leave a Comment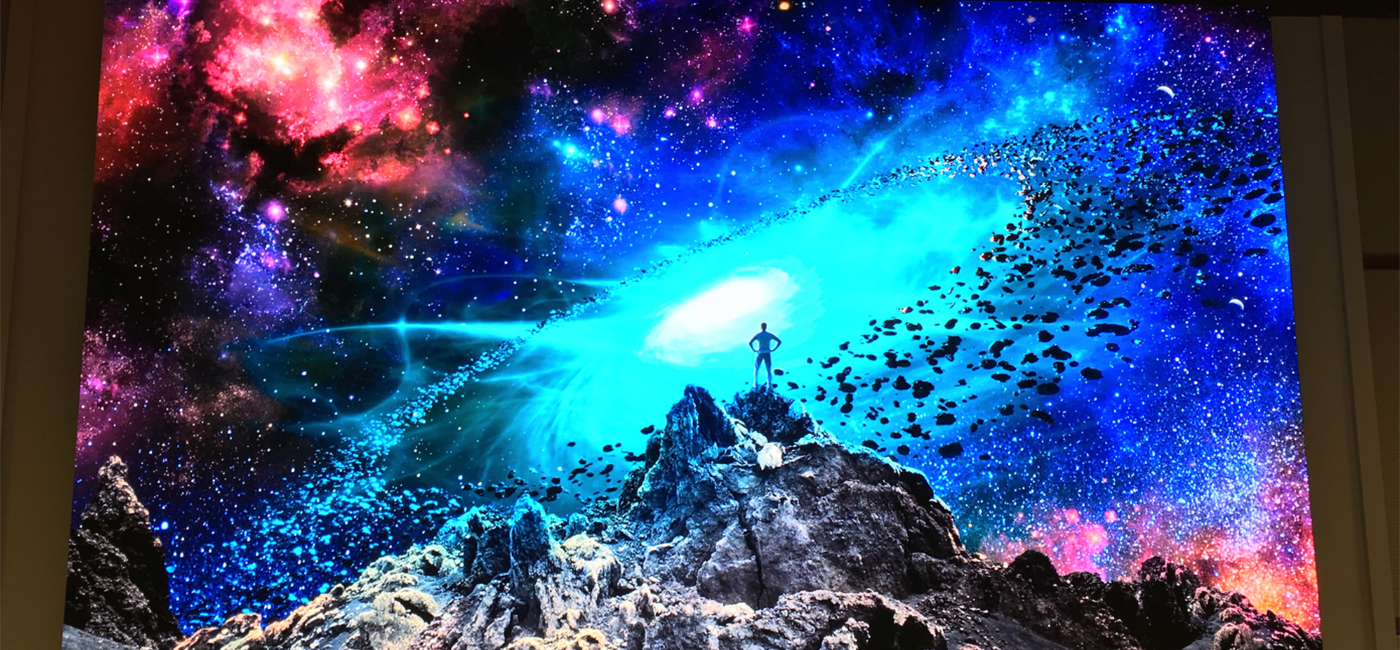 LED video walls are surging as the price of displays fall and the amount of educated end users increases. People are realizing that to make immersive experiences and awe inspiring first impressions, narrow pixel pitch displays are the best way to capture people's attention. We at Premier Mounts have broken down the top 15 things that everybody should know about LED video walls to help you understand how everything comes together to create a dynamic digital arrangement.
ANATOMY OF AN LED VIDEO WALL – A dvLED video wall is made up of several components: mounting infrastructure, cabinets, modules, and playout and control hardware and software. Mounts are tiled together to create a modular base to which cabinets are installed. The cabinets have the required power and signal cables and serve as protective housing for the LED modules to be attached to.
PIXEL PITCH & VIEWING DISTANCE – There is an acceptable range for optimal viewing distance in relation to the pixel pitch of a dvLED video wall. The minimum distance is equal to 5 times the pixel pitch while the recommended viewing distance is 7 times.
OUTDOOR VS INDOOR BRIGHTNESS – Display brightness is a key factor to consider when planning a video wall. The brightness of a module can be measured in nits. LCD displays usually fall within hundreds of nits (typically 350-700 nits) while dvLED can produce upwards of 8,000 nits and are able to compete with direct sunlight. Displays that come into contact with direct sunlight need to be much brighter for the image to display correctly. For indoor applications, a dvLED display could be 1000 nits or less. This will not overwhelm viewers with an image that is too bright for the environment.
LED VIDEO WALLS ARE HIGHLY FRAGILE – It is important to consider the placement of dvLED video walls because the modules are highly fragile. dvLED video walls lack protective glass which allows heat to vent off the modules so the hardware won't overheat. If the video wall is within reaching distance of the general public, there is an increased risk of damaging the tiny LED packages. For this reason, it is best to keep video walls out of reach as repairs can be tedious and expensive.
FLAT WALLS & FINE TUNE ADJUSMENT – Most walls are not flat and it is important to use a mounting system that allows for fine tune z-alignment adjustments to account for this issue. If the wall is not flat, seams in the LED will show and the video wall will not appear seamless. Using a mount with lots of adjustability will overcome wall unevenness and create a perfectly level surface that will save on installation time and lower the risk of damaging the display modules during the installation process.
Want to know the rest? Our full whitepaper is now available for download and can serve as a resource for you and your next upcoming project.