5 New Sony Pro WUXGA Projectors Address a Range of Installations
The new Sony Pro WUXGA laser-based projectors can be used for applications that range from education and corporate, to museums and worship.
Leave a Comment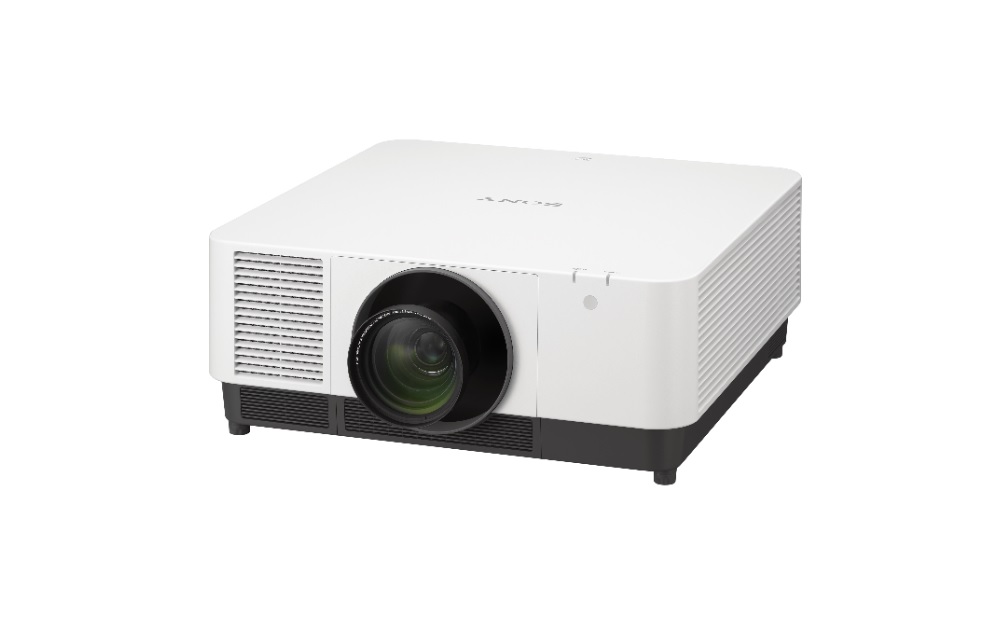 The Sony Pro WUXGA line of projectors is a popular solution for integrators, and the announcement of five new products to the line will further aid dealers address a range of installations.
Engineered for mid-brightness applications, the latest laser-based WUXGA projectors from Sony Pro help integrators meet the installation requirements of entities that range from educational classrooms and corporate meeting spaces, to worship facilities and museums.
Related content: Sony Professional MP-CD1 Mobile Projector Fits in your Hand—But Produces 120-Inch Images 
The new models include the VPL-FHZ120L produces 12,000 lumens for large venues, as well as the 9,000 lumen VPL-FHZ90l that addresses mid-size classrooms, and the smaller footprint 6,000 lumen VPL-FHZ66 model.
Sony Pro also offers the VPL-FHZ61 that produces up to 5,000 lumens, and the VPL-FHZ58 model that produces as much as 4,200 lumens.
Sony Pro WUXGA Projectors Employ User Friendly Laser Phosphor Technologies
At the heart of the new WUXGA projectors is Sony's Z-Phosphor Laser technology. Sony Pro explains this technology is a blue-light laser light source that is complemented by a 3LCD optical system that helps the products produce full-spectrum light and clear RGB color.
Sony Pro points out the five new projectors also feature auto color calibration, which is a function that enables users to maintain consistent color quality, and Sony Pro's instant on/off functionality. Increasingly as laser-based products become more popular, Sony Pro says the Instant On/Off feature has become more attractive to users that value the ability to instantly power up to full brightness to begin presentations, and quick cool-down after finishing their presentations.
The VPL-FHZ120L and VPL-FHZ90L also employ newly developed Sony LCD panel with enhanced light resistance. Moreover, the VPL-FHZ120L also includes an optical compensator to help improve high contrast with stable brightness, while maintaining vibrant colors.
Elaborating on some of the ways that integrators can use the new projectors, Sony Pro explains the the VPL-FHZ120L can be used for auditoriums and conference halls, and it fully reproduces sRGB.
The VPL-FHZ90L provides a high performing projection solution for mid-size classrooms and corporate meeting spaces that include ambient light.
Both models also include options such as wide lens-shift capabilities (max. vertical +/-107 percent, and horizontal +/- 60 percent), and six lens preset positions for instant recall.
In addition, all of Sony's new models are compatible with the latest software packages, including Vision Exchange active learning, Display Power Management software, and IP Remote App.
More Sony Pro content: Sony Pro Supports Montclair State University Student Education with First End-to-End 4K Studio