AV News to Know April 24, 2020: New Products, Cool Projects and People in New Places
In this week's edition: Harman University announces new sessions, RTI helps visitors connect with turtles and Roger Takacs returns to Atlona.
Leave a Comment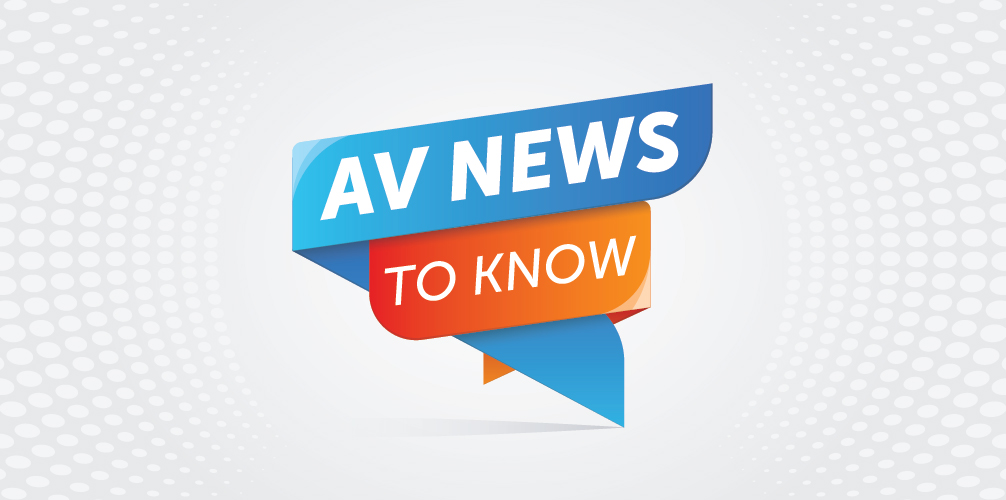 Here's a closer look at some of the AV news, products and projects you might have missed this week. We call it AV News to Know:
New AV Products
Johnson Controls introduces LUX KONOse Thermostat for Senior Care Market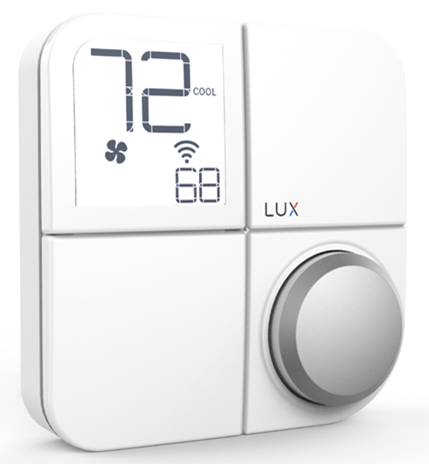 Johnson Controls this week announced one of the first smart thermostat products to address the senior care market.
Designed with seniors in mind, the LUX KONOse offers increased visibility, focused ease of use and adjustment assurance to create the best experience for residents of senior living facilities.
The Energy Star-certified thermostat is the latest product in the Johnson Controls brand of LUX Products. The introduction of the KONOse also marks the start of a collaboration between Johnson Controls and K4Connect.
HARMAN Pro University Announces New Learning Sessions and Live Workshops
HARMAN Professional Solutions is continuing its free Learning Sessions eLearning program in conjunction with HARMAN Professional University.
The Learning Sessions and Live Workshop Series provide a range of free on-demand and instructor-led webinars hosted by leading knowledge experts from around the world.
The Industry Expert workshops feature tips and tricks from front of house engineers, lighting designers, technicians and other industry experts, while the HARMAN Expert workshops feature in-depth product and solution webinars by HARMAN product specialists.
Here's a list of upcoming live sessions, which are currently available for registration.
April 27—Architectural Lighting Products with Robert Svensson and Henrik Kristensen
April 27—MQTT – "What It Is and Why It Matters" with Ian Craigie
April 28—FOH/Monitor Mixing Fundamentals with Robert Brown
April 30—Line Array Calculator III Advanced – Subwoofer Arrays, EDS, Ground Stacks with Chris Gavin (two sessions)
April 30—Mixing Tips from Clubs to Stadiums with Vincent Casamatta and Jay Rigby
April 30—Color Theory for Concert Lighting Design with Craig Rutherford
Extron ISS 608 Switcher Now Available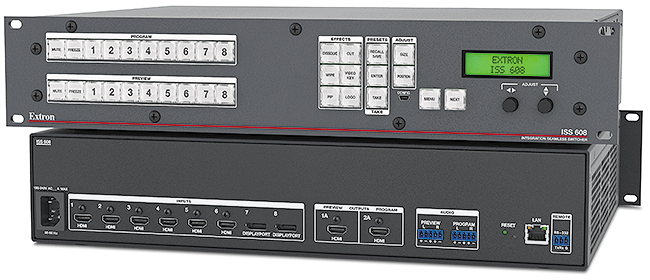 Extron this week announced the immediate availability of the ISS 608, an eight-input seamless switcher for the dynamic presentation and scaling of DisplayPort and HDMI content at resolutions up to 4K/60 @ 4:4:4 at a maximum data rate of 18 Gbps.
Features of the ISS 608 switcher include Extron Vector 4K scaling technology and multiple transition effects, as well as logo insertion, video keying, and PIP to complement primary content. An independent Preview output facilitates confident delivery of content.
The ISS 608 switcher provides audio management and multiple control options, including an intuitive front panel, RS-232, and Ethernet. Matrix Mode adds transitions to any matrix switcher with HDMI outputs. The features and capabilities of the ISS 608 provide a solution for presentation environments and live events.
Blackmagic Design Teranex Mini SDI to DisplayPort 8K HDR now Shipping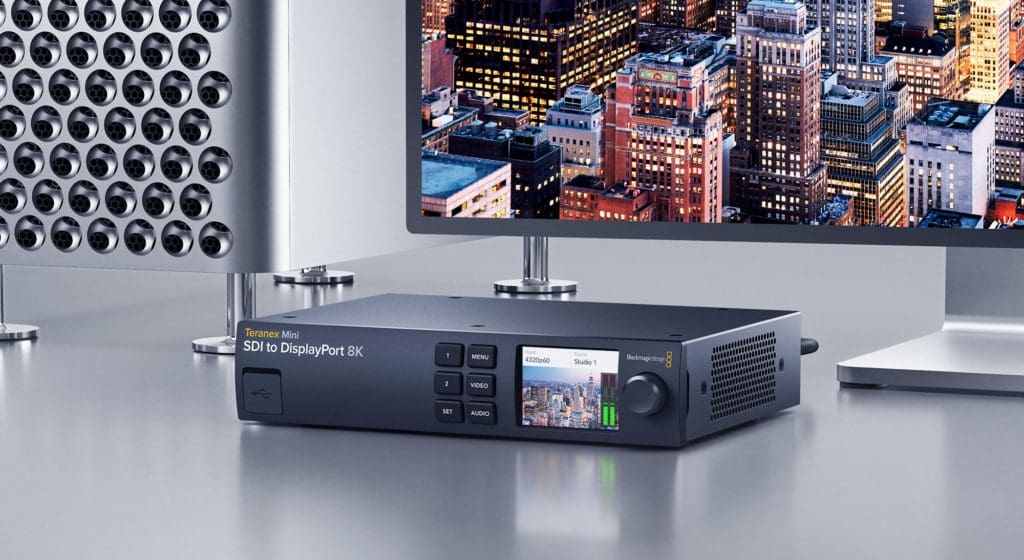 Blackmagic Design this week announced Teranex Mini SDI to DisplayPort 8K HDR, an 8K DisplayPort monitoring solution for DisplayPort monitors such as the Apple Pro Display XDR.
With dual on-screen scope overlays, HDR, scaled and pixel-by-pixel modes, and 33-point 3D LUTs, Teranex Mini SDI to DisplayPort has been specifically designed for use in professional film and television markets.
Teranex Mini SDI to DisplayPort 8K HDR is available now from Blackmagic Design resellers worldwide for $1,295.
Klein Tools Combines Two Products to Make Testing Kit
Klein Tools this week introduced a new electrical tester kit, combining two tools for electricians, the NCVT-5A dual range non-contact voltage tester with laser pointer and the RT210 GFCI receptacle tester.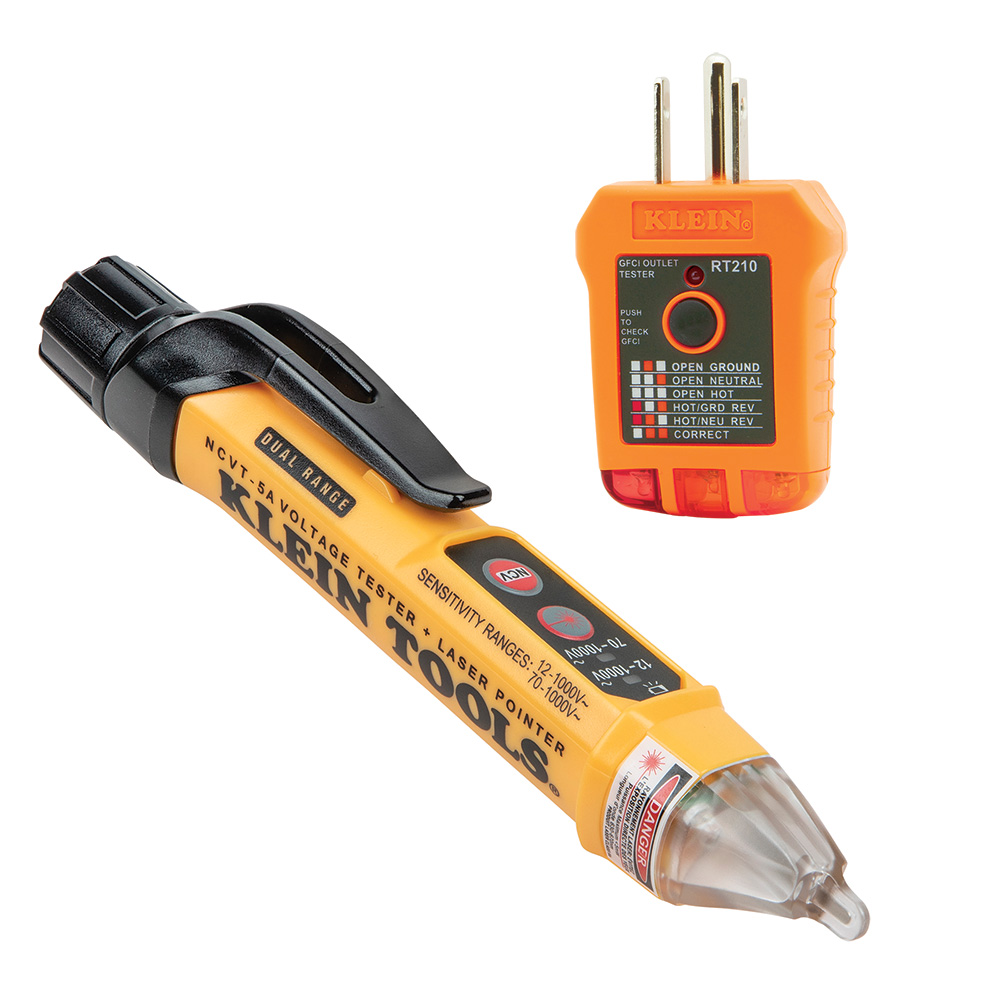 Electrical Tester Kit with Dual-Range NCVT and GFCI Receptacle Tester (Cat. No. NCVT5KIT)
NCVT-5A
Dual-range non-contact tester detects AC voltage from 12 to 1000V (70 to 1000V and 12 to 1000V ranges)
Bright, integrated laser pointer for identifying objects of interest on the job site
Delivers simultaneous visual and audible voltage indicators when AC voltage is detected
Lightweight, compact tool with pocket clip for easy storage and quick access
Built to withstand a 9.9 foot (3m) drop
CAT IV 1000V safety rating
RT210
Detects the most common wiring problems in standard and GFCI receptacles
Works on GFCI outlets and confirms operation of the ground fault protective device
Built to withstand a 6.6 foot (2m) drop
KP Performance Antennas Introduces Cables with Rubber Boots
KP Performance Antennas, an Infinite Electronics brand, has released a series of cables with rubber boots for installations in tight areas where it is difficult to tape individual connectors.
KP's new line of N-type male and RP-SMA male cables includes seven models with rubber boots to fully cover the connectors and provide an additional level of weatherproofing protection. This feature reduces time to tower by minimizing the taping of connectors.
These white rubber boots are UV-resistant, rated from -40°C to +65°C and are designed to last in the toughest environments.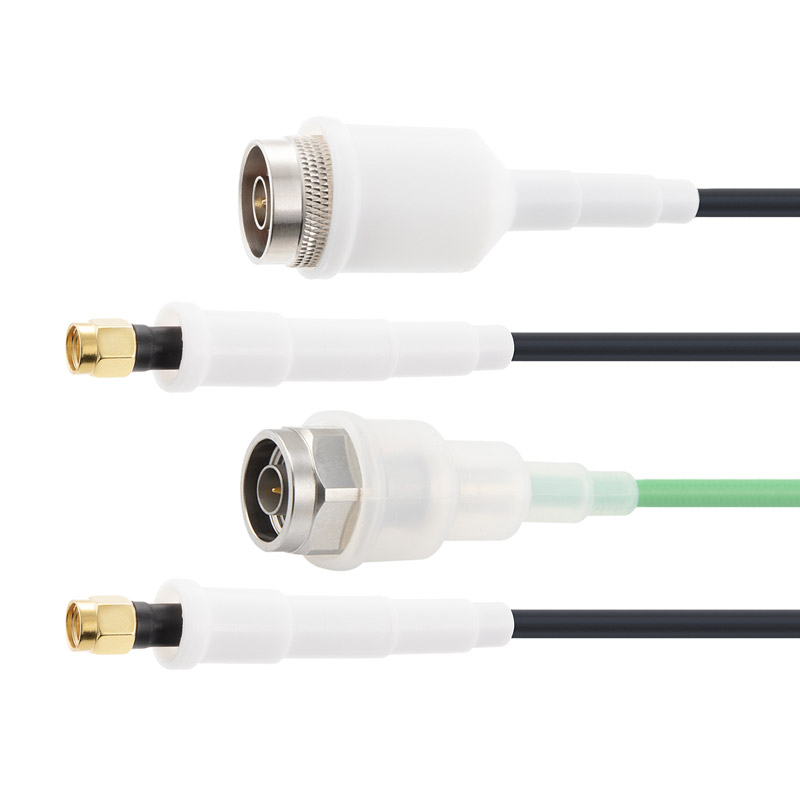 Audio Visual Projects
RTI Solutions Provide Intuitive Control Over at Mon Repos Turtle Center
Located outside Bundaberg on Queensland's coast, the Mon Repos locality supports the largest concentration of nesting marine turtles on the eastern Australian mainland and has the most significant loggerhead turtle nesting population in the South Pacific.
The Mon Repos Turtle Center has long hosted tours during breeding season, allowing visitors to see nesting sea turtles on the beach at night and hatchlings emerging from their nests.
Recently, the center underwent a $22 million renovation, with the goal of turning it into a year-round attraction. Opening just in time for the latest season, the revamped facility relies on AV technology to provide a state-of-the-art experience that fully immerses visitors in marine turtle research and conservation.
The upgraded space is packed with interactive touchscreen monitors and tablets, new digital signage, two monumental LED walls, external LED signage and its crown jewel: an immersive theater that recreates the turtle nesting and hatchling experience.
The high-tech makeover was provided by exhibit design and build company Focus Productions, in partnership with RTI integrator Code Red Smart Technology.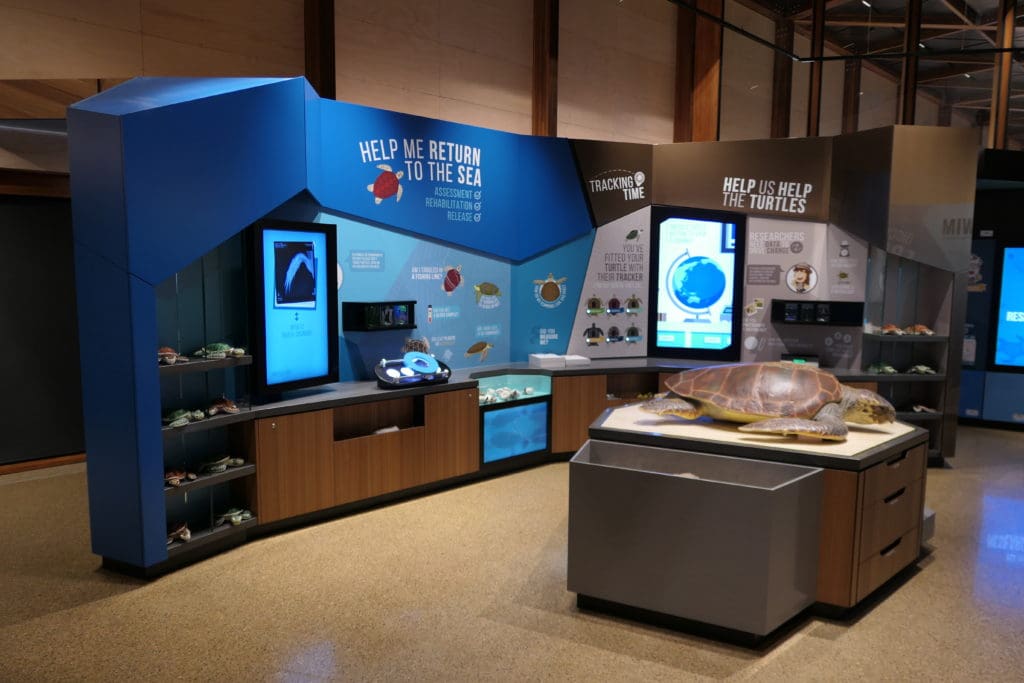 The Turtle Center's new theater consists of four LED screens on the walls and ceiling, joining together to occupy a total of 100 square meters. Synchronized custom content from six BrightSign digital signage players is delivered by a combination of LED video walls and Epson projectors, while surround sound is provided by two Powersoft 4-channel amplifiers.
Outside the theater, the facility features over 20 Philips commercial monitors and touchscreens ranging from 32 inches to 55 inches, LED walls comprised of custom metal frames and Absen panels, with content delivered via onboard android systems with internet connectivity or through Bright Sign players.
Additional equipment includes eight NovaStar LED controller units, two Kramer presentation scaler/switchers, and a DMX lighting controller.
The Turtle Center's control system is powered by RTI's XP-6s processor, in conjunction with an RCM-4 relay module. To schedule systems to power on and off during various times of the year, Code Red utilized MyDevice's schedule driver.
Chowmein's PJLink driver provides IP control over the Center's projectors, while the RF-11iQ driver, delivers control over four Thor Power controllers. For devices without drivers, Code Red utilized RTI's Two-Way Strings driver for TCP/IP control, in addition to RS-232 control for lighting.
Center staff interact with the system via a KA11 11-inch touchpanel located in the reception area and a KA8 8-inch touchpanel in the immersive theatre, both of which provide single-button operation over the facility's AV and lighting systems.
The controllers require a passcode, allowing park rangers to keep them in easily accessible locations without worrying about unauthorized users manipulating the content presented.
For remote management of the center's systems, Code Red relies on RTI's RTiQ intelligent remote monitoring solution.
With RTiQ, the company can monitor the status of all components connected to the XP-6s processor via a dashboard from anywhere in the world and receive email and text notifications that alert them if a failure occurs.
Once alerted, custom actions can be triggered to restore the failed system or component.
LEA Professional Takes Canada Goose Customers on Journey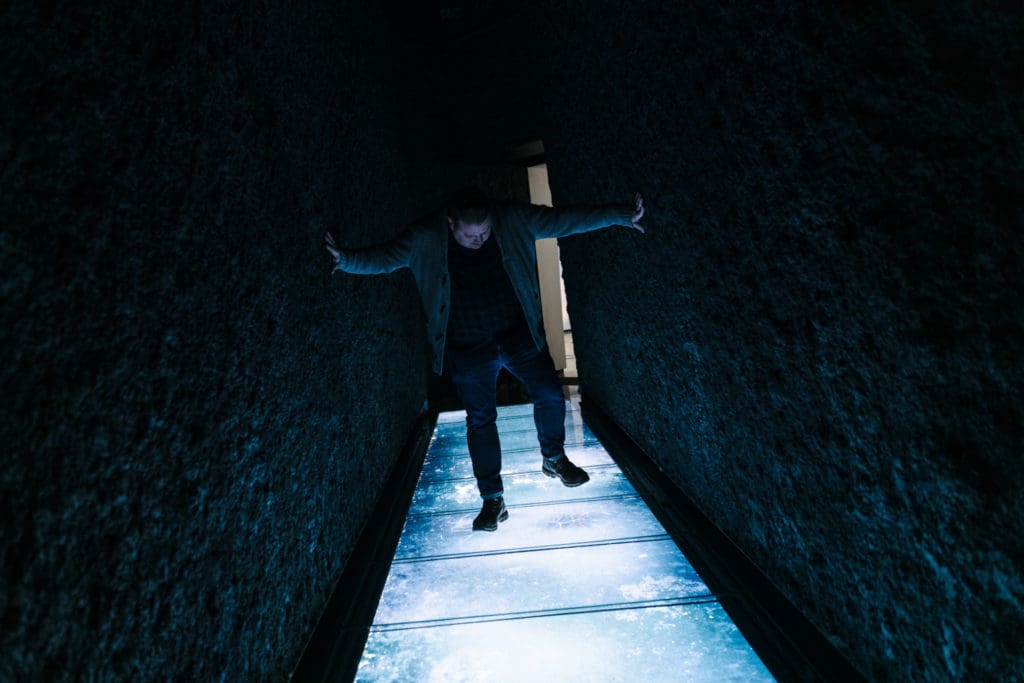 At a time when many retail operations are experiencing a decline in business due to the popularity of on-line shopping, outdoor clothing manufacturer Canada Goose is investing a great deal of creativity and resources in delivering an amazing retail experience — and their customers have noticed.
Canada Goose is creating an experience that immerses customers in nature, allowing them to experience the comfort and benefits of the company's high-performance parkas, down jackets, snow pants and much more.
With a total AV experience deeply rooted in storytelling, Canada Goose customers leave the store with first-hand knowledge about the company's products and their own relationship with the natural world; certainly, an experience that can never be had online.
To help bring this experience to life at their flagship location at the Sherway Gardens Mall in Toronto, Canada Goose chose LEA Professional.
LEA Professional was selected through local AV and sound design integrator Westbury National.
"Customers are looking for the experience," says Westbury National programming manager Tim Bootes. "They want to see something new and fun and walk away with a good feeling. You are taken on a tour throughout the store. You are essentially guided down a wilderness path, indoors."
People and Places
Atlona Welcomes Back Roger Takacs as Strategic Account Manager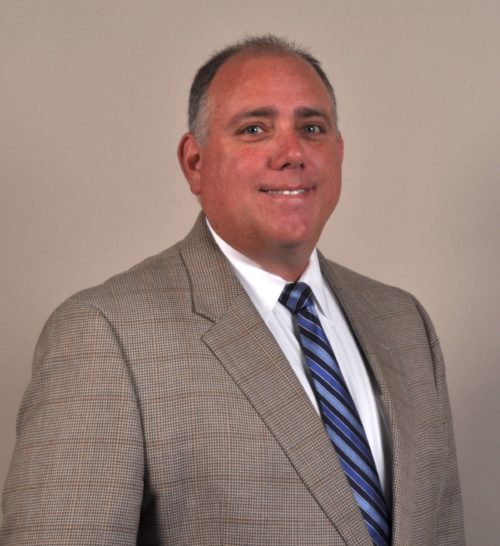 Atlona, a Panduit company, this week announced the return of Roger Takacs as strategic account manager, a new position that crosses several key business areas.
Takacs will focus on sales, management and customer engagement initiatives designed to bring Atlona closer to its partners and end users. His previous employment with Atlona began in 2013 as national sales manager, where he helped to launch Atlona's commercial AV business.
AtlasIED Appoints Melissa Valenti as National Accounts Distribution Manager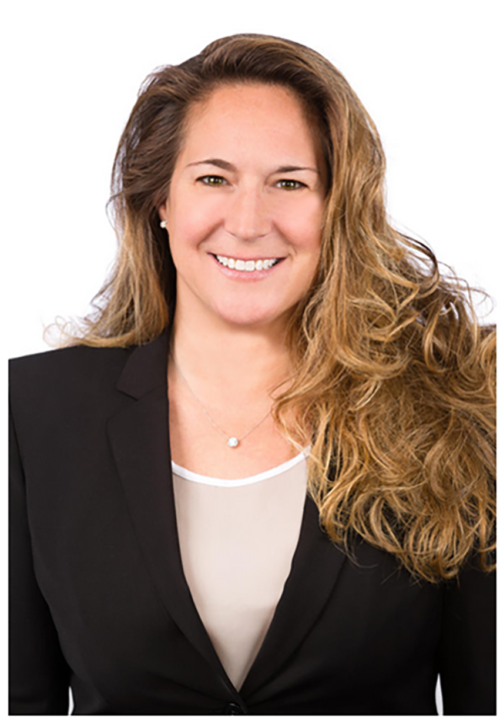 AtlasIED this week introduced Melissa Valenti as national accounts distribution manager.
Valenti brings to AtlasIED 25 years of product knowledge and communications and sales expertise, having held previous roles as national account and sales manager at Panasonic, Sony, Samsung and JVC, among others.
Platinum Tools Founder Lee Sachs Takes First Step Towards Retirement
Platinum Tools announced this week that company founder Lee Sachs will take a first major step towards retirement by stepping down from his role as president. Sachs will now focus on special projects.
David Johny will run the company as general manager.
CoreDial Names John Carr VP of Cloud Services
CoreDial, LLC, announced this week John Carr has joined the company as VP of cloud services, bringing over 35 years of experience in the telecommunications, data networking, and cloud services sectors.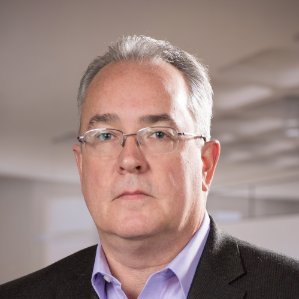 Carr will lead the teams responsible for ongoing management and for overseeing performance of CoreDial's CoreNexa cloud services platform.
Prior to joining CoreDial, Carr held executive positions at several technology companies, including VoIP Networks and Broadview Networks, where he managed multiple teams as senior vice president of cloud services.