Christie on its Product Portfolio, Laser Projectors & Software at InfoComm
Christie discusses its product portfolio, its high-lumen laser projectors and how all-in-one software licenses benefit live event creators.
Sponsored Content
Leave a Comment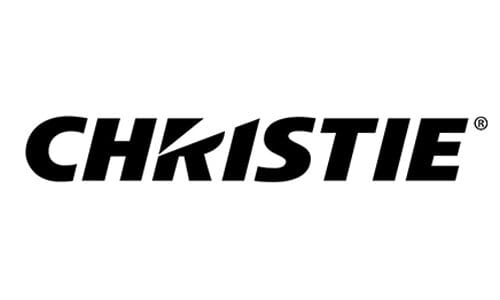 In advance of InfoComm '22, Commercial Integrator spoke to the team at Christie to gain insight into its solutions-oriented product portfolio, its latest high-lumen laser projectors and how all-in-one software licenses benefit live event creators.
Be sure to check out the Christie booth at InfoComm. Go to Booth #N2145.
Commercial Integrator: Christie's product portfolio is very solutions oriented, with a vision of seamless integration that delivers outstanding client experiences. Share some insight into that approach.
Christie: On our booth this year (#N2145), we'll be demonstrating how our content management and image processing technologies are designed to work seamlessly together with our display solutions to deliver exceptional experiences for virtually any application.
Many industry professionals know Christie for our display technologies, and we continue to innovate to develop industry-leading projection technology and LED videowall solutions. Paired with our content management and image processing technologies, AV integrators and end users can create end-to-end AV solutions for seamless, exceptional experiences.
CI: I know that Christie will be launching a new high-lumen laser projector at the show, and it reflects the company's commitment to dazzling color and innovation. Tell us all about it.
Christie: Christie continues to push the boundaries of RGB pure laser technology development. Our award-winning 25,000-lumen M 4K25 RGB pure laser projector will be making its InfoComm debut, and we'll be launching a new 50,000-lumen Griffyn Series RGB pure laser projector in the same compact form factor as the Griffyn 4K32-RGB RGB pure laser pushes the boundaries of color reproduction, brightness, image uniformity, and operational lifetime. It is the pinnacle of projector illumination technology, offering advantages including the most expansive color gamut of any projection technology. With Rec. 2020 color, images are vibrant with lifelike colors for immersive audience experiences.
It also offers consistently dependable illumination due to the reliable, solid-state light source and sealed optical light path, and best-in-class operational efficiency. Compared to other illumination technologies of the same brightness, RGB laser consumes less power, with no filtered light, and no light wasted, and they are the longest-lasting, lowest-maintenance projectors, with no phosphor wheel or other moving parts in the light path.
CI: Christie is also a major player in the LED category, and the company just showcased some narrow-pixel-pitch offerings at ISE. What LED technology will you highlight at InfoComm?
Christie: We'll preview two new pixel pitches of Christie MicroTiles LED at InfoComm, which we're excited to demonstrate. Christie MicroTiles LED delivers P3 color space, fully compliant HDR-10 and includes patented software that keeps the wall calibrated at over 97% uniformity. They can be configured into any shape or size, and we have an attention-grabbing display planned for the show, MicroTiles LED are currently available in 1.25mm and 1.5mm options, and attendees can come to see a technology preview of two smaller pixel pitches at the show.
We'll also be highlighting our Core Series II LED, including an InfoComm debut of our new 0.9mm pixel pitch to round out our range of 0.9mm, 1.2mm, 1.5mm, 1.8mm and 2.5mm pixel pitches.
CI: Let's also chat a bit about software — in particular, Pandoras Box Version 8. How do live event creators, as well as other AV professionals, benefit from the all-in-one software license?
Christie: Christie Pandoras Box Version 8 Software License, for real-time video processing and show control, features a host of professional features, a simplified workflow and streamlined licensing. A single license has the full Pandoras Box software family feature suite to deliver the high-level media processing performance required for fixed installations and live events, in a budget friendly platform.
The simpler, more robust software supports NDI network streams, offers a comprehensive and deep implementation of Notch and accessibility to native Dante audio without requiring configuration. It can be paired with an existing custom setup or any Christie hardware.
CI: In addition to all of the technology innovation we discussed, a big part of InfoComm will be reuniting the AV family and seeing all our friends and colleagues. What are Christie feelings about that?
Christie: Like so many others, we're excited to showcase our latest technology and meet face to face again with our partners and customers at InfoComm 2022!