Crestron Extends Collaboration with Zoom to TSW Touch Screen Line
The Zoom UX is running natively on Crestron Mercury and the Crestron TSW Touch Screen line at InfoComm.
Press Release
Leave a Comment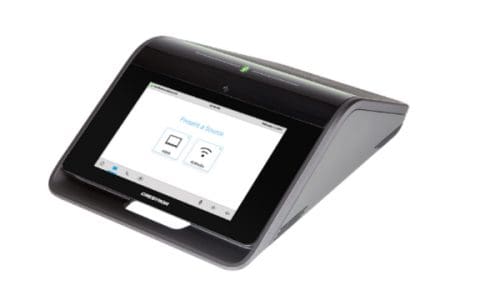 Crestron announced an extension of their relationship with Zoom Video Communications to offer an integrated solution in larger, integrated spaces with the TSW Touch Screen line.
The companies' partnership already provides users with an integrated Crestron Mercury experience for A/V presentation, conferencing and collaboration.
With the expanded partnership, Crestron and Zoom are able to integrate the entire Crestron ecosystem of control; including DM NVX, AV, fully integrated-audio, lighting, and shades with the native Zoom Rooms experience.
"People want to work and collaborate from anywhere without worrying about the quality of their conferencing solutions," said Joseph Sarrasin, Technology Manager of Unified Communications at Crestron. "Our robust partnership enables users to continue to enjoy the benefits of the native Zoom Rooms experience while providing a simple turn-key solution for integrators and end users alike."
The partnership with Zoom, which offers enterprise video and web communications technology, allows Crestron to continue expanding the features of its workplace technology solutions.
People can see the Zoom UX running natively on Crestron Mercury and the Crestron TSW Touch Screen line at InfoComm 2018 in the Zoom Booth #N2628 in Las Vegas, NV this week.
"Teaming up with Crestron has been a major benefit for Zoom's customers, who enjoy Crestron's turn-key, user-friendly devices and want to deploy them with Zoom's powerful and scalable Zoom Rooms systems," said Oded Gal, Head of Product for Zoom. "This new collaboration extends the offering to satisfy more use enterprise cases and spaces. We are excited to explore further innovations with our valued friends at Crestron."
About Crestron
Crestron's automation and control solutions for homes and buildings let people control entire environments with the push of a button, according to the company, integrating systems such as AV, lighting, shading, security, BMS and HVAC to provide greater comfort, convenience and security. The solutions enable users to monitor, manage and control everything from one platform.