AVOCOR E Series Display Are 'Reasonably Priced' 4K, Plus IR Touch
The AVOCOR E Series display for collaboration environments includes 'reasonably-priced' 4K with the addition of IR touch.
Leave a Comment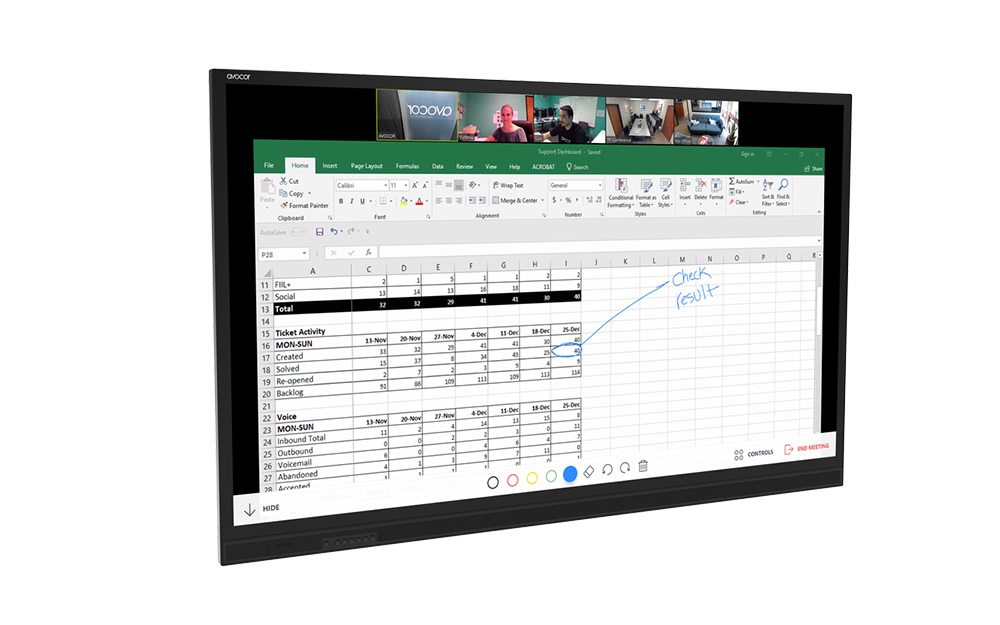 AVOCOR recently released the E Series display — a product the company says provides collaboration environments with a choice of reasonably-priced 4K displays with IR touch capabilities.
AVOCOR says that its latest product launch provides users in collaboration environments with a choice of reasonably priced 4K displays that include IR touch capabilities.
"Our E Series is the most cost-effective, high-performance display available on the market today, with all the benefits of an agnostic, customizable and scalable solution," says. Dana Corey, general manager and VP of sales, AVOCOR.
"And because E Series displays don't come with any additional pre-bundled hardware a user might not need or may already have, we're able to offer them at prices affordable enough for virtually any room and any budget."

"High-performance collaboration displays are no longer just for the conference rooms of Fortune 500 companies, but can now be used in the huddle spaces, executive offices and conference rooms of virtually any organization, large or small."
AVOCOR E Series Displays Are Flexible with Other Systems
AVOCOR says the E Series of products provide users with Ultra HD 4K resolutions, along with 2mm of optically bonded glass, and IR touch to support writing with finger tips or a stylus.
The products also work with UC software products that include Zoom, Skype for Business, and hardware from companies such as Logitech and Huddly.
Related: ISE 2018: Avocor Teams with Zoom on Intuitive Video Conferencing Solution
According to AVOCOR, one of the additional benefits of its agnostic platform approach is that unlike displays built on proprietary operating systems (OS), the E Series display is capable of working with just about any UC product that's on the market.
Internally, the E Series interactive displays incorporate a design that eliminates the parallax gap between the glass and actual backlit LCD panel.
This design feature delivers to users a seamless user experience when using its 20-point touch technologies, according to AVOCOR.
Aesthetically, the glass also provides anti-glare and anti-fingerprint properties, and AVOCOR notes the products are optimized for Windows 10.
The E Series display includes a choice of three models:
The 86-inch AVE-8620
The 75-inch AVE-7520
The 65-inch AVE-6520
Learn more here.