Philips Professional Display Solutions Rebranding as PPDS Reflects 'Total Solutions' Strategy
PPDS—the organization behind Philips professional display solutions—unveils a new visual identity to match its approach to supporting AV.
Leave a Comment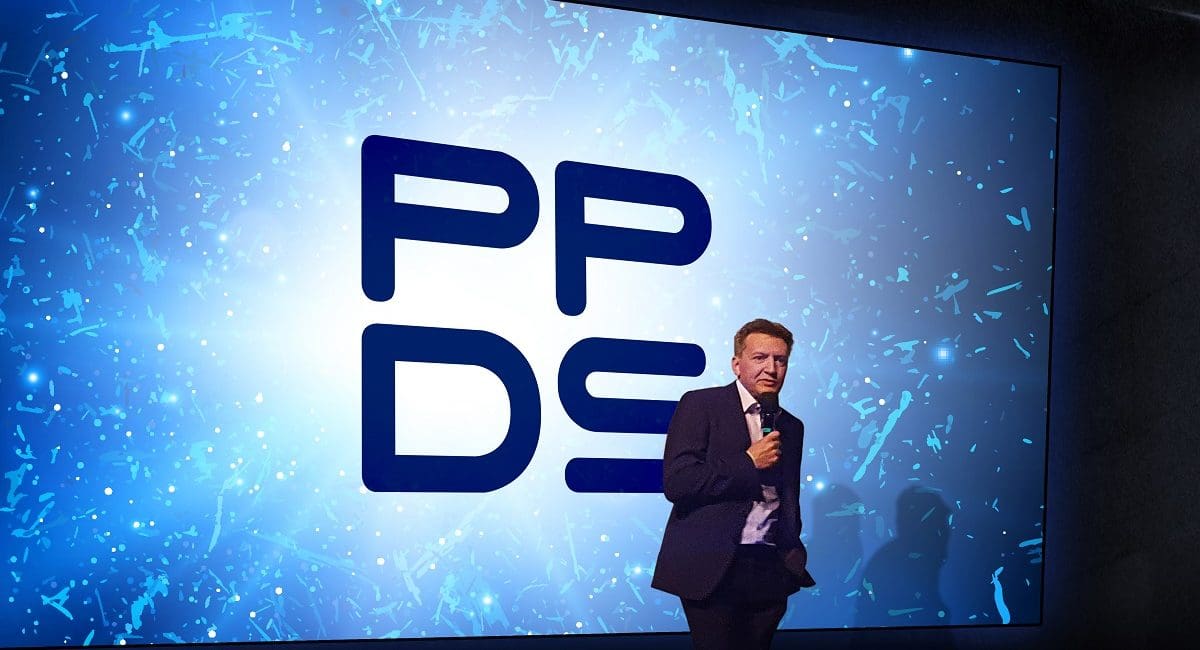 PPDS, the exclusive seller of Philips Display products, today announced the launch of its new visual identity for North America; a rebrand "as part of an evolutionary phase for the company to bring even more value-added services and solutions to the AV industry," according to the announcement.
The new PPDS brand supersedes the existing Philips Professional Display Solutions identity and all displays will continue to be Philips branded.
Anticipating "a significant year of expansion" for PPDS in North America, which will see entry into new markets and the availability of new solutions—including the previously announced new interactive Philips T-Line (for education) and C-Line (for corporate) range—as well as a suite of new lines to be announced, today also marks the launch of a new website, logo and tagline: Powering Evolution.
The PPDS brand features a full range of Philips professional display solutions (including digital signage, LED displays and professional TVs, all built in-house in its purpose-designed manufacturing facilities in both Europe and China), coupled with a R&D team and solutions and services for customers across all business sectors, including hospitality, corporate, retail, education and healthcare, among others.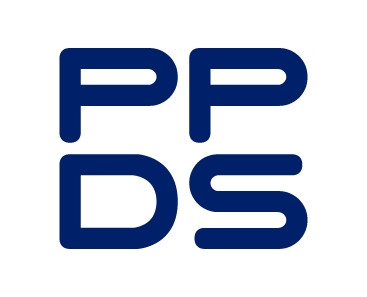 How PPDS is Powering Evolution
The PPDS brand marks an evolution for the organization, reflecting its continued strategy for substantial market growth and positioning as a forward-thinking business that is supportive of its customers and the industry.
PPDS is now accelerating its core strategic business streams to provide even more value to the AV channel and their customers. These include:
Delivering more advanced, innovative and timely total solutions, rather than simply displays, to customers when they need them most. Harnessing its third-party partnership network – demonstrated in 2020 with the PeopleCount, safer social distancing displays, including solution options from Bosch and NowSignage.
Facilitating access to global markets for customers, with a worldwide product and solution portfolio backed by a one-stop approach and a single point of contact.
Driving and supporting environmental consciousness and sustainability in the industry, and to reducing unnecessary waste, whether it's paper-based or electrical, both internally and for customers.
"Our new strategic direction focuses on total solutions, global presence and sustainability," said Chris Colpaert, GM for EMEA, Asia Pacific and North America at PPDS. "This important strategic redirection is the right moment to give our organization a new identity: PPDS.
"With our ongoing investment in our people and our manufacturing facilities, as well as the proven quality delivered by our Philips-branded professional displays, this is the next bright step for our organization," he said.
The PPDS identity "all starts with powering evolution," said Ron Cottaar, the marketing director behind the new brand.
"We enable our customers, helping them to bring their ideas to life and we inspire them to push the boundaries to create and deploy new ideas that they didn't even know were possible," he said. "This means we work together, listen to business needs and bring solutions to life."
"PPDS combines the best of Philips professional displays with the ultimate from our hardware, software and system integration partners. Our brand stands for the new. For the digital. And for connecting today's people into the technology of tomorrow," said Cottaar. ​
"Our primary goal is to deliver the solutions our customers need when they need them," said Joe King, VP of PPDS commercial displays in North America.
Related: Philips Professional Display & Meetio Provide Turnkey Meeting Room Systems
"We're executing the next phase in our company's evolution, adding even more value to our evolving Philips digital signage, LED displays, and pro TV solutions and making it even easier to do business, whether you're a single office or retailer with thousands of stores across the globe," he said.
"Our newly launched brand better highlights our agile approach to work, including our ongoing strategy for open technology, breaking silos between hardware and software by encouraging full and easy integration with innovative third-party companies," said King.
"We will continue to develop our strategy, employing that PPDS dynamism to support our customers locally, while facilitating access to the world for our customers, with a global range and a global presence, now and into the future," he said.
"We're trying to change the way the industry looks at us. We really see this as a way to come up with solutions," said King. "The whole goal is to make integrators' jobs easier."
If you enjoyed this article and want to receive more valuable industry content like this, click here to sign up for our digital newsletters!