Planar Announces Planar EverCare Lifetime Limited Warranty for LED Displays
New Planar EverCare lifetime limited warranty program pairs with EverNew managed services offering 'new standard for LED display care in North America.'
Leave a Comment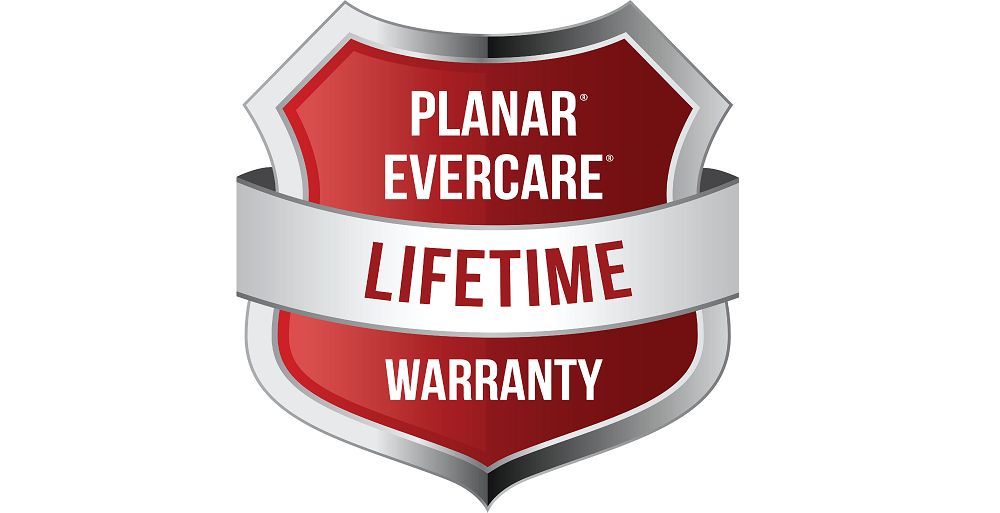 Planar this week introduced the Planar EverCare lifetime limited warranty, a program designed "to provide customers with complete confidence in their LED video wall purchase while reducing their lifetime cost-of-ownership."
Included with Planar TVF Series and Planar TVF Complete LED video walls deployed in North America, Planar EverCare "is unique in terms of its comprehensiveness and duration of coverage," according to the company announcement.
Planar EverCare offers Planar TVF Series and Planar TVF Complete LED video wall customers in North America the following:
Lifetime Protection: Coverage for as long as the customer owns the product
Total Product Coverage: Coverage of the entire product from controller to sub-pixel, including every component in between
Local Support and Maintenance: Repair or replacement in the U.S. of any component
Uninterrupted Assistance: Access to 24×7 phone support
Accelerated Replacement: Advance replacement of certain critical components
Opportunity for Enhancement: May be augmented by optional Planar scheduled or on-demand, on-site service programs
"Planar has been designing, deploying and supporting video wall solutions for nearly 40 years," said Planar executive VP of sales, marketing and pro services Adam Schmidt in the company announcement.
"As a result, we have the experience and expertise needed to fully understand what our customers are looking for, and that is a video wall that not only looks great and delivers superior performance for a long time, but also offers peace of mind. Planar EverCare is our response—a one-of-a-kind offering deliberately designed to address these needs," he said.
PlanarCare Joins Planar EverNew
The release of Planar EverCare follows the launch of the Planar EverNew managed service program in March. Planar EverNew is a multi-year leasing program for display solutions in the U.S. and Canada, enabling customers to lease Planar displays at a fixed monthly cost.
The Planar EverCare warranty is available for the entire Planar TVF Series family, including:
Planar TVF Series: A family of fine-pitch LED video wall displays offering "exceptional visual performance, simplified installation and a modular architecture." With models available in 0.9-, 1.2-, 1.5-, 1.8- and 2.5-millimeter pixel pitches, Planar TVF Series supports an installation depth of four inches.
Planar TVF Complete: Optimized for Full HD and 4K resolutions, Planar TVF Complete is a family of LED video wall solutions designed to make seamless large size video walls easier and more cost-effective to deploy. It's available in 109-inch HD, 137-inch HD, 164-inch HD,164-inch UHD, 219-inch HD and 219-inch UHD 16:9 diagonal sizes.
The Planar EverCare lifetime limited warranty is available for orders shipped after Oct. 1 for all Planar TVF Series and Planar TVF Complete installations in North America.