Planar Illuminates Key Trends Across Display Technologies
Steve Seminario chats with Commercial Integrator about Planar and its wide range of display offerings across multiple technology categories.
Sponsored Content
Leave a Comment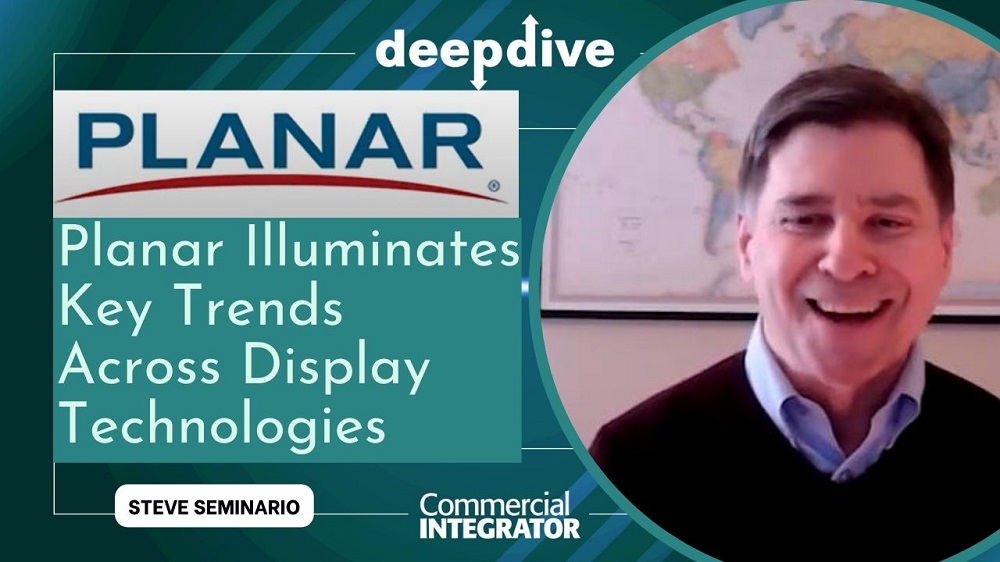 In this exclusive interview, Steve Seminario, vice president, product marketing, with Planar, joins Dan Ferrisi, editor-in-chief of Commercial Integrator, in conversation. Together, they discuss key trends across large-format display technologies. During the interview, Seminario breaks down the breadth of Planar's display offering. Indeed, he touches on the company's product portfolio across large-format LCD, tiled LCD and direct-view LED categories. He emphasizes that, these days, there's a place for all these products. In fact, he pinpoints some suitable applications and use cases for each technology category. Pointing to DVLED, which is ascendant in the market these days, Seminario underscores its versatility. There's much knowledge viewers can glean from this nine-minute interview.
To watch the full conversation, check out the video Q&A embedded below.
During the interview, Seminario and Ferrisi touch on all of the following:
Why large-format LCD gives a great performance-to-price ratio in applications requiring 100-inch or smaller displays
The benefits that tiled LCD displays offer when applications call for extremely high pixel density, such as for close viewing distances
The power that DVLED unlocks to design products very specific to certain applications
The fact that DVLED's ascendance ties directly to pixel pitches narrowing at the same time that prices are dropping
Planar's ongoing investments in the microLED category and its belief in that technology's long-term potential
It's a fascinating nine-minute conversation. Indeed, members of the AV community are sure to learn a great deal from Planar and Seminario's thought leadership. Watch the video, embedded above, to view the entire conversation.
If you enjoyed this article and want to receive more valuable industry content like this, click here to sign up for our digital newsletters!