ViewSonic's Foldable 135" All-in-One Direct View LED Display Solution Kit
Transforms Event Spaces at Luxury Hotel
Content from our Sponsor
Leave a Comment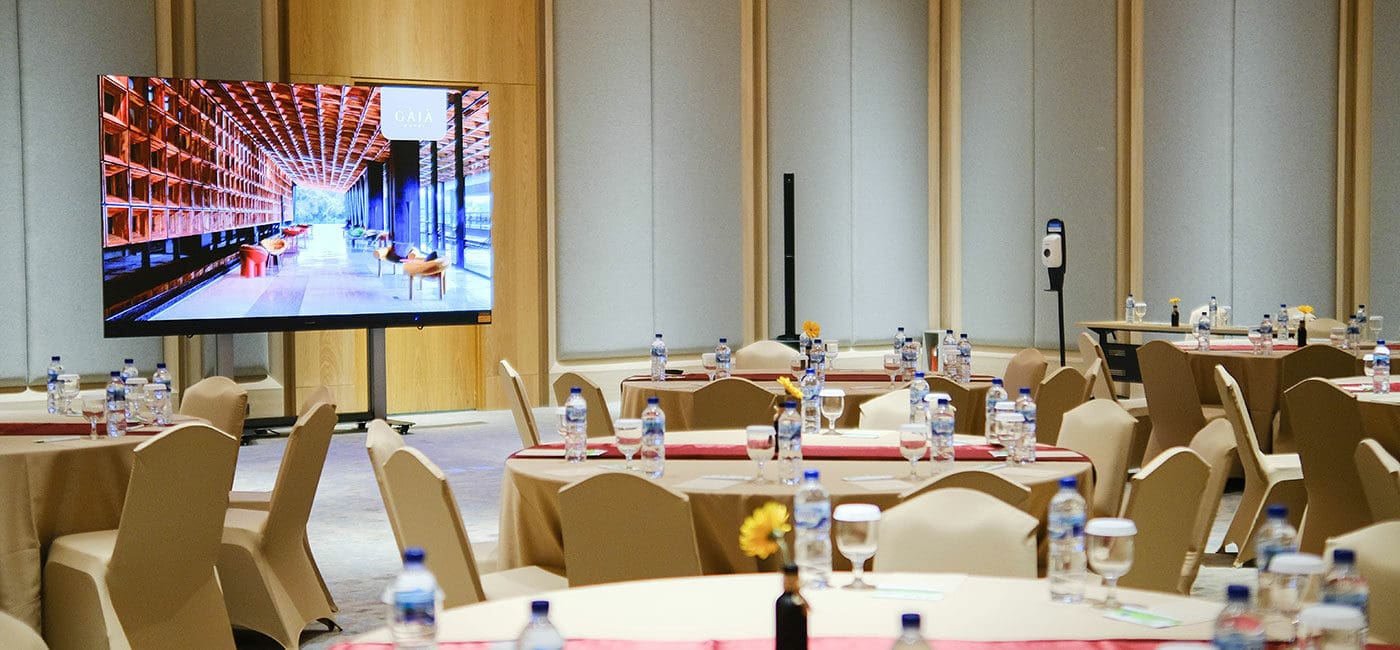 ViewSonic Corp., a leading global provider of visual solutions, collaborated with the five-star Gaia Hotel Bandung in Indonesia to transform their event spaces with the 135" All-in-One Direct View LED Display Solution Kit. The display features a foldable screen and 360° silent wheels, allowing for easy movement between the hotel's 26 meeting and event spaces. The pre-assembled design and motorized stand enable effortless setup for meetings, weddings, and conferences.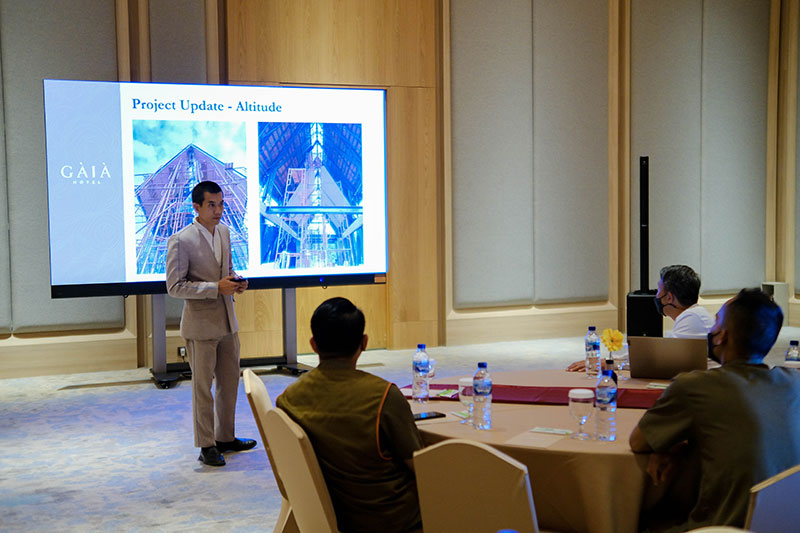 The Gaia Hotel Bandung boasts 280 rooms, 4 F&B outlets, and 26 event spaces of varying sizes. The previous audiovisual equipment used in these spaces had limited screen sizes and poor sound quality. Rather than replacing them with traditional video walls that have a grid of bezels, are immobile, and would require a significant investment, the hotel opted for a comprehensive solution that offered simple setup, flexibility, and a high-quality audiovisual experience for meetings, weddings, and conferences. Two staff members were able to unpack and set up the screen in 10 minutes.
"We strive to be a leading brand in the hospitality industry in Indonesia, and one way to achieve that is to offer state-of-the-art audiovisual experiences in our event spaces," said Subakti Wangsanegara, Managing Director of Gaia Hotels & Resorts. "ViewSonic's solution met our needs for a mobile and flexible display, minimizing costs, staff resources, and setup time. Our guests were impressed by the cinematic images and spatial audio provided by the innovative AV solution."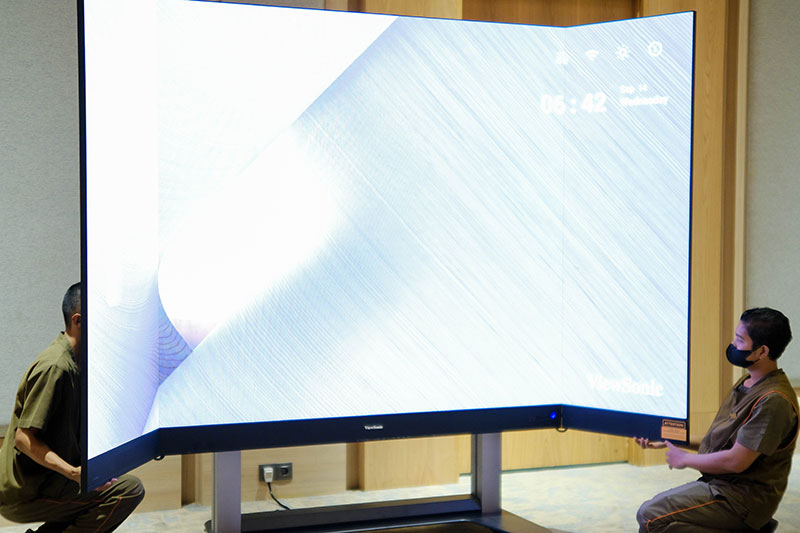 "Our All-in-One Direct View LED Display Solution Kit is designed to bring flexibility for short-term usage in events, exhibitions, or business settings," said Dean Tsai, General Manager of the Projector & LED Display Business Unit at ViewSonic. "The foldable screen feature of the ultra-large display offers convenience and cost-effectiveness in transportation, and we are pleased to see it being utilized in the hospitality industry to provide valuable experiences for both customers and guests."
Learn more about ViewSonic's 135" All-in-One Direct View LED Display Solution Kit here.
About ViewSonic
Founded in Southern California, ViewSonic is a leading global provider of visual solutions and conducts business in more than 100 countries worldwide. ViewSonic is committed to providing comprehensive hardware and software solutions that include monitors, projectors, pen displays, commercial displays, Direct View LED displays, ViewBoard interactive displays, and the myViewBoard software ecosystem. With 35 years of expertise in visual displays, ViewSonic has established a strong position for delivering innovative and reliable solutions for education, enterprise, consumer, and professional markets and helping customers "See the Difference." To find out more about ViewSonic, please visit viewsonic.com.