disguise Media Servers Blend Oceans of Light and Effects During Halsey Hopeless Fountain Tour
Singer/songwriter Halsey supports second album with Hopeless Fountain tour, which uses disguise gx2 media servers to integrate the narrative of the shows.
Leave a Comment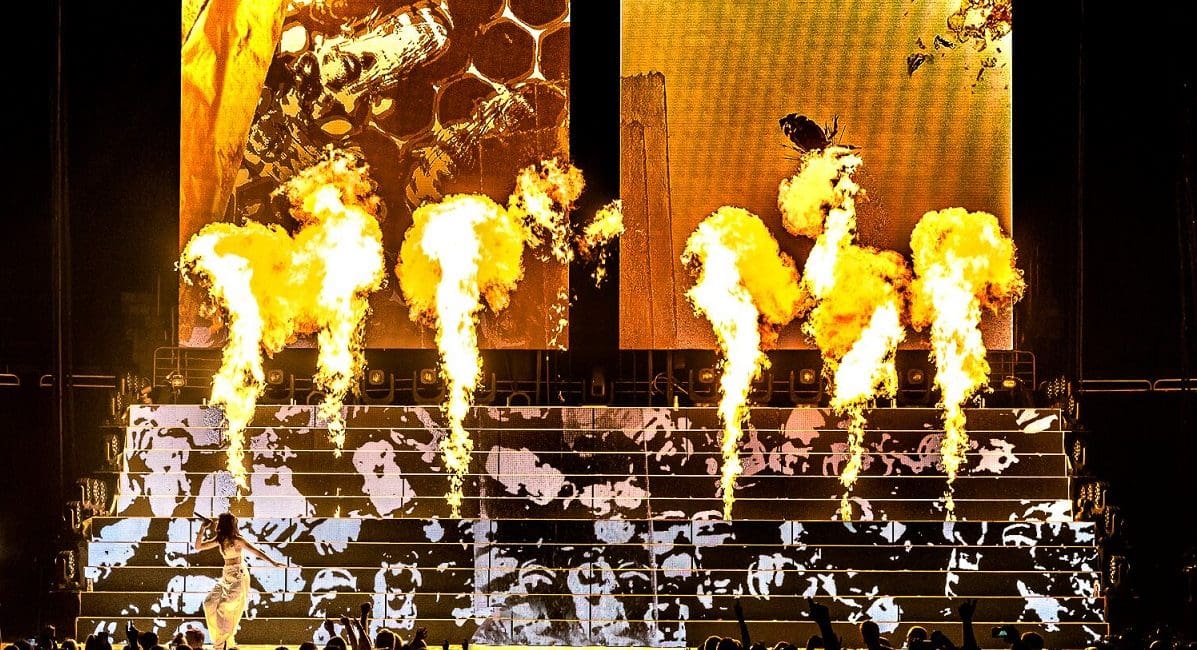 Supporting her second album, the singer/songwriter Halsey is hitting the road with disguise (formerly d3 Technologies) gx 2 media servers on the Hopeless Fountain tour.
Specified by All of it Now, LLC, the gx 2 media servers integrate a video timeline that is integral to Halsey's live show narrative.
"disguise was chosen for this project for several reasons," says Danny Firpo, video director, programmer, All of it Now, LLC.
"The ability to navigate in the Designer 3D previs environment allowed for successful collaboration with the lighting and video departments. Notch block support was also an important factor, as disguise still has the best Notch support we've experienced."
disguise Tight Video Integration Essential for Halsey Hopeless Fountain tour
Firpo points out the ability for Notch and disguise to work together is a critical element for the generative camera effects and content to properly react to the show's lighting data in real time.
"We have virtual lights positioned in our Notch scene that correspond to actual lights on the lighting truss," he explains.
"The virtual lights take data from the lighting console so that objects lit in our Notch scene appear to be lit by the real-world stage lights."
Notch was also employed to create IMAG moments during Halsey's set, including some of the singer's most popular songs.
"For Hurricane, we use a Notch look where lightning emits from the performer," says Firpo.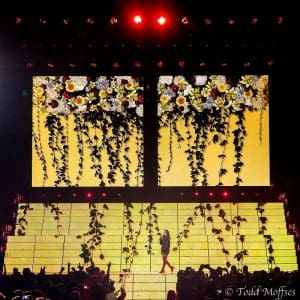 "On the wide shots, it looks like lightning is pouring out of the screen and from out of the lights. It blends the content and IMAG worlds together in a way that wouldn't have been possible with any other media server."
Through the combination of the disguise and Notch products, the show also enables VIP ticket holders to vote to determine a song for Halsey to perform.
The servers can host multiple scenes with an editing system that enabled Halsey's road crew to test project files during rehearsals.
Read Next: Glastonbury Music Festival Act's Giant Spider Spun with CPL's Projections
"We have the ability to capture 40-plus universes of sACN and convert that into video data, which is fed into the video panels inserted into the stairs," adds Firto.
"This allowed the LX team to program lighting effects on the stairs that corresponds directly to the real-world lighting effects happening overhead [to] unify the lighting and video system into a cohesive instrument for programming."