LED Video Display Shipments Expected to Increase by 37% in 2019
Market research from IHS Markit estimates that LED video display area says will grow over the next several years, particularly for indoor applications.
Leave a Comment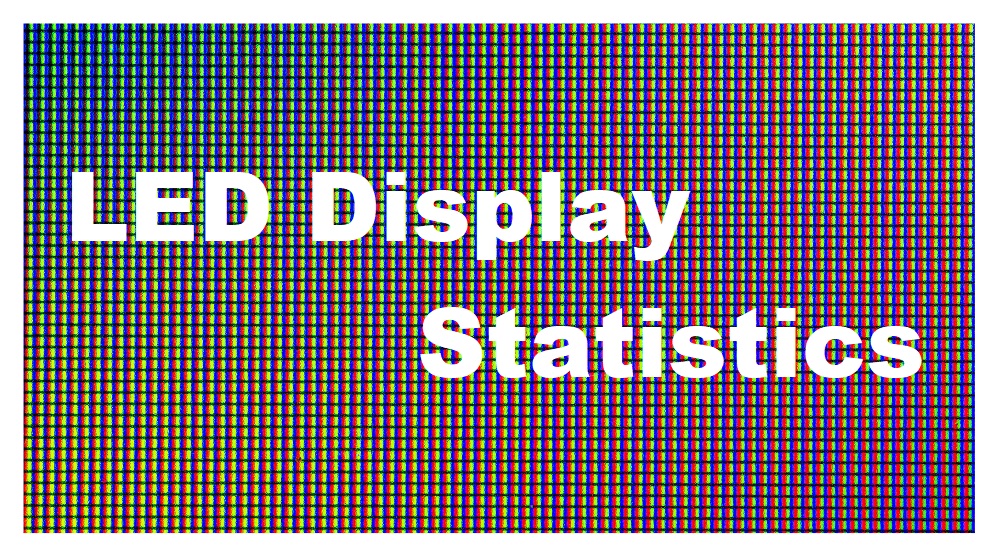 Research company IHS Markit says LED video display area shipments are expected to grow by approximately 37% in 2019. The research firm says global LED video display area shipments will reach 1.1 million square meters, which is up from 800,000 in 2018. The 36.7% figure follows shipment growth of 83% in 2018.
The results in dollar figures is estimated to be an increase from $4.8 billion in 2018, to $5.1 billion in 2019.
"LED video display technology is rapidly replacing front projectors in large venues," states Tarika Bheda, research and analysis associate director, IHS Markit.
"The technology is also aggressively competing with LCD video walls in indoor applications such as command-and-control rooms  and premium conference rooms. In addition to the declining cost, lifespan, size scalability, and seamless image display are the main factors driving the increasing adoption of LED video technology."
Indoor Installations are Popular Applications for LED Technologies
According to IHS Markit's research, the 2-4.99mm pixel-pitch category will grow to take a 52% marketshare of the LED video display market by 2023.
This figure sees a total growth of 12% from 2019 to 2023, and over the same period of time, the smaller-than-equal to 1.99mm pixel-pitch LED category will also grow from 9% to 13%.
"Pixel pitch innovations and price erosion are continuing to make LED video-display technology more affordable for indoor applications," notes Bheda.
Related: The Case for Video in House of Worship Installations

IHS Markit says that most of the innovation in the LED display category are occurring in the smaller-than-equal to 1.99mm pixel-pitch category.
The market is also seeing more competition due to more brands entering the category and falling prices.
Some of IHS Markit's other findings include the most popular application of LED display technologies is public spaces with a 40% marketshare. Other categories such as transportation, control room and corporate environments are also expected grow at an increasing pace between 2019 and 2023.
IHS Markit points out that China leads the global shipment market receiving 34% of all shipments, followed by North America at just over 22.
It is important to note within IHS Markit's data that President Trump's tariff policies are predicted to negatively affect these numbers with North American shipments falling to under 20%.
In addition, the research company notes that LED video display manufacturers are moving towards standardization with preconfigured, easy-to-install products that address the needs of specific vertical markets.
If you enjoyed this article and want to receive more valuable industry content like this, click here to sign up for our digital newsletters!