These Misconceptions Surrounding LED Video Need to be Cleared Up
There is a lot of bad information regarding the performance of LED video. Here are some reasons why LEDs are growing in usage for commercial video.
Leave a Comment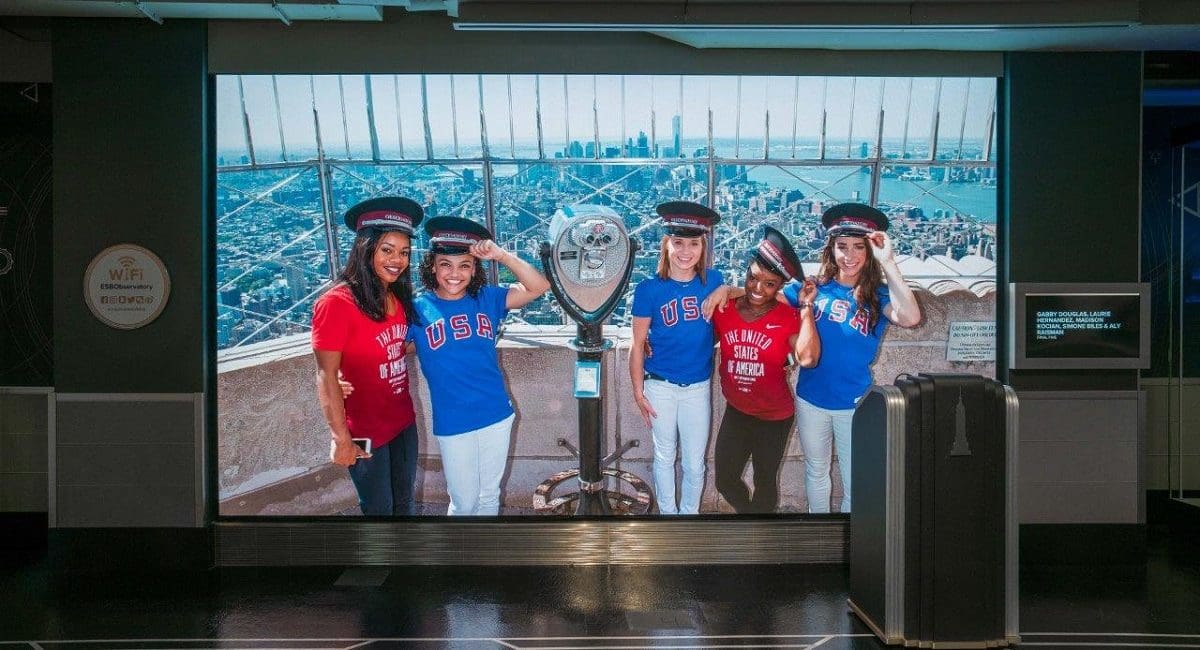 At no point in the history of the video industry has the market been so diverse and competitive. UltraHD 4K, HDR, 120Hz refresh rates and wide color gamuts drive a new era of performance through the implementation of LED video, so there's no better time to be an integrator selling video solutions.
Because of the increasing popularity of video for applications such as digital signage, education, corporate and retail, for example, today's video systems end up in environments that were never dreamed of in past eras of the professional A/V industry.
Despite the thriving status of the video market, there are still technical challenges and stereotypes to overcome. Chief among those obstacles integrators face when specifying video are the misconceptions surrounding LED video.
Clearing up some of those misconceptions, SiliconCore and Planar offer some simple points to help bridge the knowledge gap related to LED technologies.
Planar Addresses 5 Common LED Video Myths
When talking about the applicability of LED-based solutions in commercial environments, critics of the technology often unfairly point out some performance attributes that are outdated in today's market.
Steve Seminario, vice president of product development for Planar and Leyard, says that he encounters these myths far too often:
LED Displays Don't Provide Enough Resolution
Seminario says that LED displays are more than capable of recreating seamless video walls of any resolution if the wall is big enough. The reality of LED resolution comes down to a couple of factors, he says.
Often the question of enough resolution actually comes down to either hitting exact resolutions [Full HD, 4K or 8K] or pixel density. To the question of hitting exact resolutions, it's true that LED displays used to be built in seemingly random aspect ratios that did not hit standard resolutions exactly. For fine pitch in particular, this has changed: now a majority of offerings being designed explicitly to hit popular 16:9 aspect ratios exactly—1920×1080, 3840×2160, etc.

Pixel density has also increased dramatically, with fine pitch LED displays down to 0.7mm pitch being publically demonstrated and 0.9mm being commercially deployed. With full 55-inch diagonal LCD displays having the equivalent of 0.6mm pitch, direct-view LED is getting very close on maximum pixel density.
LED Video Walls Cannot be Touch Enabled
One of the most frequent requests that Planar and Leyard receive relating to LED technologies is touch capability for interactivity with the products.
Seminario states that touch is a function that LED now supports. Citing Leyard's LED Multitouch Video Wall, he says this product provides up to 196-inches of seamless LED video wall capability with 32-point touch functionality.
The Lifespan/Usage Life of LED Video Walls
Dispelling the notion that LED products are limited in their longevity or long-term usefulness, Seminario says LED video walls provide users with a high level of usefulness and are easy for integrators to service.
"High-quality SMD LED packages that are the pixels of the LED wall have lifetime rates to half brightness of up to 100,000 hours," Seminario comments. "That doesn't mean that individual pixels can't be damaged—some of them absolutely will fail or be damaged during the life of the display.
"Amazingly, on-the-wall pixel replacement can be done all the way down to 0.9mm pitch walls with sub-1mm square individual pixels. It takes a trained technician, but it's absolutely supportable. In addition, most portions of the display are serviceable and some displays also offer redundancy at the video and power level."
LED Video Walls Require Too Much Room
Admitting that some LED displays depend upon frame structures, Seminario notes that typical frames with rear access need approximately 35 inches of clearance. He also says that are cases in which a room doesn't have the necessary space to support certain systems. To deal with these types of scenarios, the industry has responded by creating products that better address those situations.
"Today there are LED displays that can be wall mounted and front installed, and front serviced," Seminario emphasizes. "These wall mount displays can be tiled to any size, but only take about four inches of depth off the wall. For constrained environments they are ideal."
LED Video Walls are too Bright
Wrapping up the five biggest myths associated with LED solutions, Seminario says that contrary to the myth that LED products are too bright, modern, fine-pitch LED video walls are designed for indoor use and provide for brightness flexibility.
Seminario points out that LEDs can be turned down and utilized in low-light environments where only 150 nits to 300 nits of brightness are needed. Newer models, he concludes, are designed to maintain color and brightness uniformity, and because of newer design concepts, grayscale still tracks evenly at low brightness levels.
SiliconCore's 3 Reasons to Employ LED Technologies
Moving on from the myths associated with LED, SiliconCore states there are a number of advantages to LED technologies that integrators should consider during the system design process. Johanna Ocampo, director of marketing, SiliconCore, gets more specific by pointing out three reasons integrators can discuss with clients considering display solutions as part of their video installations:
Brightness
How much is too bright? Ocampo asks, rhetorically. LEDs are an attractive solution because of their brightness. For example, a 1,200-nit display will produce 600 nits at half-life, which equals 100,000 hours. Utilizing a bright LED display ensures brightness throughout the lifetime of a product.
LEDs Provide Value Over Time
Critics say that implementing LED technologies is expensive. Ocampo says that LED displays cost more up front, but the reality of LED displays is they provide a better value proposition over time when compared to other display technologies.
LEDs Produce Broad Contrast Ratio 
LED products, because of their brightness, can be used in a wide variety of environments to minimize the loss of image quality.
Evaluate LED Displays Carefully
After raising a number of important points related to the performance, reliability and applicability of LED solutions, Ocampo also points out that not all LED products are created the same. She recommends a few important points when trying to evaluate LED displays. Some other evaluation points to consider include LED processing and LED drivers. Ocampo says to be aware of the terms associated with LED processing.
"An interface box converts the video signal to data for the individual LED panels to receive. This interface box is dedicated specifically to that display," she says. "Some manufacturers refer to this as a control box, some as a processor. Not to be confused with video processors that manipulate video signals to scale, compress, layer for any type of display."
Related: FIFA World Football Museum's Sportsbar 1904 Boasts SiliconCore Lavender 1.2mm LED Displays
Ocampo also advises that integrators carefully evaluate LED drivers. Ocampo stresses the quality of LED drivers can vary, and because they lack consistency, the performance of LED displays can be greatly affected.
"An LED driver regulates the power to an LED or string of LEDs. They help determine brightness, color depth, refresh rates and the efficacy of an LED display," she emphasizes. "There are a handful of suppliers of LED driver components in the industry. The claims of color depth and grayscale can be misrepresented. In general, the highest a driver can achieve is 16-bit or 18-bit grayscale. The strength of an LED driver can be viewed in its ability to maintain a high LED driver clock speed as it relates to the grayscale, frames per second [fps] and scan of a display, which is represented in this formula: LED driver pixel clock frequency=grayscale x fps x scan."