Pro Video Products to Watch: 16 of the Most Impressive Projectors, Converters and More from InfoComm 2018
Pro video products – from LED video walls to video converters to projectors — were key fixtures at InfoComm 2018. Here are our favorite picks.
Leave a Comment
Photos & Slideshow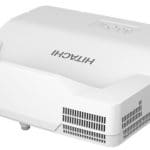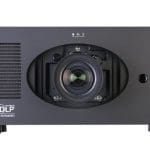 ---
Pro video solutions like displays, video processing, video editing solutions and projection are now more essential to how information is presented — mostly because organizations use video differently in 2018 than they did before.
Think about it.
Video is used for digital signage in company lobbies and in the cafeterias. Meetings that once would have been over the phone now take place over video displays.
Organizations have come to the realization that they need to create original video applications such as  human resources training, executive messaging, digital signage, promotions or countless other purposes.
Related: The State of the Digital Signage & Video Wall Markets in 2018
Meanwhile, the expectations of their customers, their employees and their prospective clients or partners are elevated when it comes to pro video products.
Here are our pro video highlights after scouring the InfoComm 2018 show floor.
Some of the Top Commercial Projectors & Screens
Click on the product to read more:
Video Converters & Cameras
Click here to see more video converters, commercial projectors and other pro video products from InfoComm 2018
LED Video Wall Displays
Free Download
Digital signage and video walls are quickly transitioning from niche technologies into standard tools in the AV kit. They bring with them technical and creative challenges such as content development, production, and management.
Our take on the state of the digital signage and video walls market calls on a survey of the CI audience. Hear what they had to say in this in-depth report: State of the Market: Digital Signage and Video Walls.