BenQ Wins CI Best Award for L953ST Short-Throw HDR Laser Projector for Boardrooms
BenQ LK953ST short-throw HDR laser projector supports 4K HDR output so what meeting attendees see on the screen is exactly what's intended.
Leave a Comment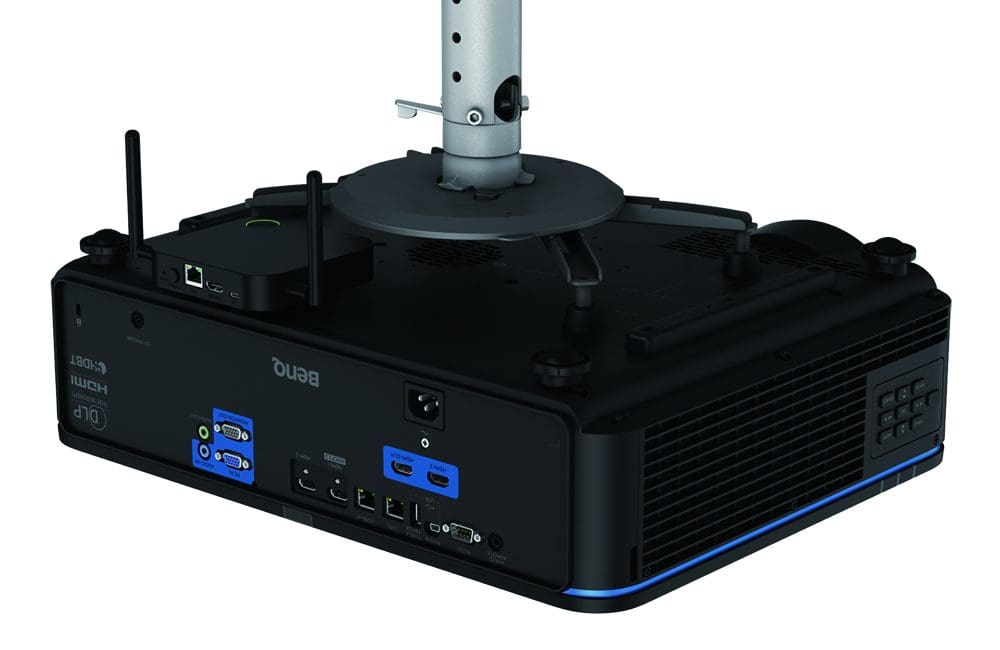 BenQ's 5,000-lumen LK953ST short-throw HDR laser projector earned a 2019 CI Best Electronics Systems Technologies [BEST] award in the conference/classroom projector category because it's specifically designed to deliver 4K UHD resolution in the boardroom.
In today's meetings, participants are using MacBooks and other notebooks that output 4K resolution as standard, but until now, all that quality was lost in projection.
The LK953ST supports true 4K HDR output, using technology BenQ engineered for its gaming monitors. Users can see the fine nuances within complex spreadsheets and graphical content.
Producing 3840×2160 resolution with 8.3 million pixels for each frame, it achieves CTA's UHD standard. In addition, it utilizes 0.47-inch single-DMD DLP technology and can accurately reproduce 92% of the Rec. 709 spectrum for accurate color reproduction.
BenQ's 4K image-amplifying technology further enhances the quality of projected images, while Pixel Enhancer 4K motion-adaptive edge enhancement detects changes in the color between an object and its background.
No two meeting spaces are exactly alike. That's why the LK953ST is designed to scale to the room's technology specifications. It features HDMI out to accommodate large multiscreen meeting rooms, delivering clear visibility for up to 80 participants.
With HDMI, the projectors deliver a digital signal from projector to projector or other HDMI display device with no signal degradation. As an option, BenQ's InstaShow collaboration tool provides one-button start for wireless presentations.
The zero-software solution eliminates all the complexity of projector inputs and switching by allowing up to 16 presenters to wirelessly lead.
Inside the BenQ LK953ST Projector
Leveraging BenQ's industry-leading Blue Core laser light source, the LK953ST 4K UHD HDR projector allow facilities to eliminate the costs of lamps and filters that traditional projectors require.
The LK953ST projector also scales to the room's technology specifications with HDMI out while enabling a fast installation experience for installers.
Designed to fit any space, the LK953ST makes it easy for integrators to enable more enterprises to flip unused spaces and turn them into robust collaboration environments, as well as enable the next-generation of high-def content presentation.
It can be adjusted and tailored to the diverse range of application scenarios in modern enterprises with installation flexibility that includes horizontal and vertical lens shift and 360-degree rotation for projection onto ceilings, walls, floors or angled signage.