Colorado Gardens Come Alive at Night
Patrons of Denver Botanic Gardens were treated to two giant projection mappings in Marnie's Pavilion during Glow at the Gardens and Blossoms of Light this past fall.
Content from our Sponsor
Leave a Comment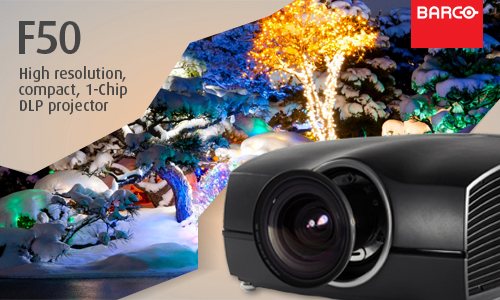 For the Glow at the Gardens visual spectacular, an IMAX-sized window (20' feet high) served as the backdrop for a holographic illusion accomplished with rear projection on a floor-to-ceiling screen. More than 14,000 visitors experienced the event during its sold-out, four-day run. Click here to view a video of Glow of the Gardens.
During Blossoms of Light, enormous floating snowflakes and twinkling lights illuminated the gardens, creating a winter wonderland. This event also featured interactivity and dynamic, illuminated images dancing throughout Marnie's Pavilion. Click here to view a video of Blossoms of Light.
Of course, ambitious projects like these are not without their challenges. Gavin Culbertson, IT & AV Administrator for the Gardens, explains: "The projection canvas absorbed a great deal of light, so we needed a projector with a lot of brightness. Plus, since a tree was obstructing the window, we had to position it very close up, requiring an ultra-short throw lens. The F50 projector with EN-57 lens was perfect for our needs!"
As part of an ongoing grant, the Gardens also present a weather display in the Science Pyramid, utilizing a Barco projector to showcase science research in the Colorado region.
Denver Botanic Gardens strives to entertain and delight while spreading the collective wisdom of the Gardens through outreach, collaboration and education. Its conservation programs play a major role in saving species and protecting natural habitats for future generations.
Barco's installation projectors are designed for professional projection in small, medium, and large venues. Available in various configurations, these compact and flexible lamp and laser projectors offer a wide choice in resolutions, lenses and color wheels for any type of fixed installation application.
These versatile and powerful projectors are available from the nation's most innovative distributor, Almo Professional A/V. For more information, visit http://www.almoproav.com/brands/barco/projection