El Colegio de México Chooses Christie HS for Laser Projection in Main Auditorium
El Colegio de Mexico outfits Sala Alfonso Reyes auditorium with 2 Christie HS laser projectors to help students get more out of their education.
Leave a Comment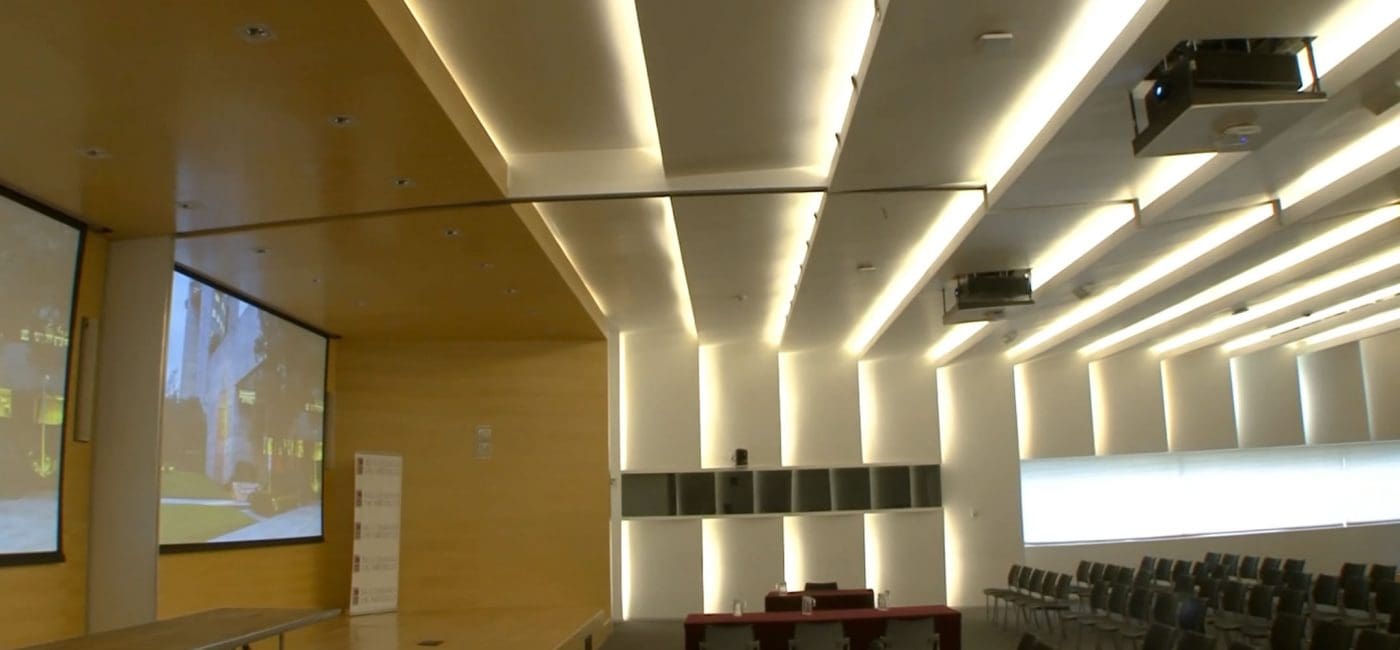 El Colegio de México, considered to be one of the country's most prestigious educational centers, recently installed Christie HS series laser projectors in its main auditorium (Sala Alfonso Reyes).
The project was shortlisted for the AV Latino awards organized by the AVI Latinoamérica journal.
Grupo ACT, a Mexican company with 15 years of AV integration experience, was commissioned with the design and implementation of the whole project. It also relied on the support of Videology, a Christie partner in Mexico, in choosing, installing and fine-tuning the Christie HS projectors.
El Colegio de México is a third-level public educational center dedicated to research and teaching in social sciences and humanities.
One of the leading institutions of its kind in the Spanish-speaking world, it has won countless awards ever since it was founded in 1940, including the Prince of Asturias Award for Social Sciences.
Inside the Installation
Grupo ACT installed two units of the Christie D13WU-HS model with 1.5-2.0:1 zoom lens in Sala Alfonso Reyes. These 1DLP projectors offer 13,500 ISO lumens and WUXGA resolution.
"We wanted the Christie HS projector to come with laser technology as we believe that the investment makes sense in terms of cost-benefit and performance," said César Centeno, associate consultant at Grupo ACT. The Christie HS series projectors afford 20,000 hours of low-cost lampless operation.
The projectors were installed on ceiling-mounted electrical elevators and project onto two 189-inch screens. Contents can be sourced from all kinds of devices, including PCs, laptops, tablets and smartphones.
It also uses Newtek's TriCaster multi-camera video production system and Extron video matrix switchers.
The Coordination of Computer Services department at El Colegio de México highlighted that "users have found projecting multimedia content for their presentations highly satisfactory, while the audience are guaranteed top-quality images."
Christie HS Projectors Around the World
More than 40 Christie 1DLP projectors are installed at the Changsha, China Hunan Museum, which houses 2000-year-old tombs of King Ma and Lady Dai.
Projection-mapped visuals use 14 projectors comprising HS Series and GS series models installed around the 17-meter-deep trapezoidal-shaped pit grave.
Meanwhile, a dome theater projection based on ancient astrological works unearthed from the Mawangdui site — called "The Divination of the Five Planets" — is illuminated by 12 Christie HS DWU850-GS projectors.
If that wasn't enough projection in one place, visitors at the zone called "People of Hunan Province" see a curved screen and sand table, as well as a three-sided wall, known as "homeland" and "dare to call a new day."
These overhead deployments of Christie projectors illustrate the area's social and cultural history.