NovaStar on xR Applications & Virtual Production Solutions
NovaStar provides full LED display solutions from video processing to display control for xR virtual production projects.
Sponsored Content
Leave a Comment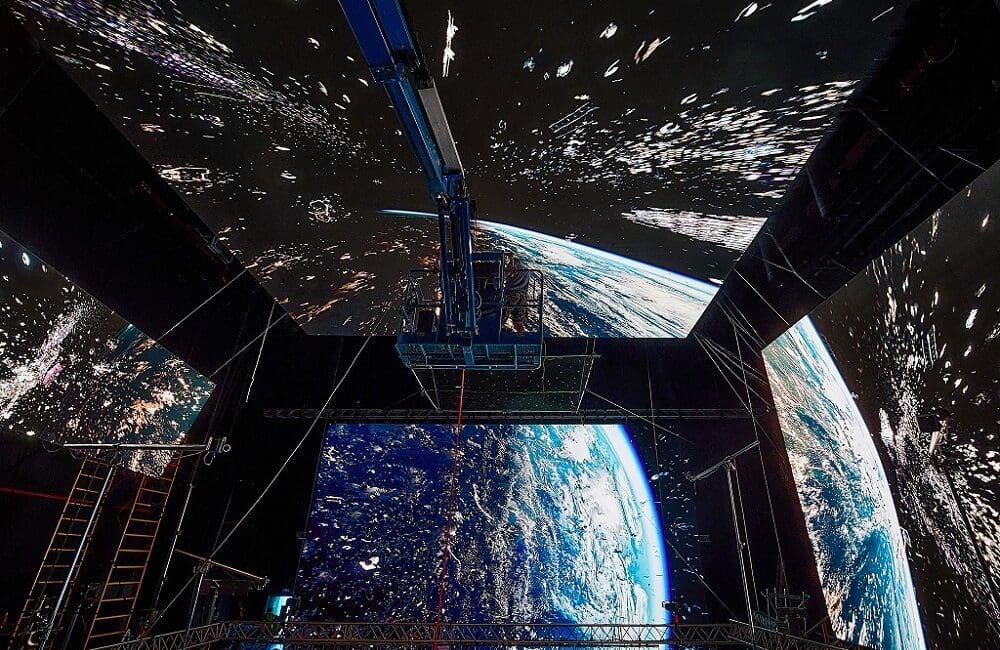 xR Applications
Over the past few years, xR applications have been a major emerging trend. Through the process of development, Novastar could clearly see the impact that these changes were having. Screens are bringing more pixels and better pixels. As a result, they're meeting people's pursuit of immersion and leading the way forward. 
NovaStar has an xR solution that solves an important challenge for xR film shooting. It's important to coordinate the LED display with the camera so that the LED display can not only be used in the human viewing experience but also be used in virtual shooting. 
Pioneering, Innovative Applications
LED screens are at the forefront of technology trends, experiencing growth in exciting new areas. LED screens are entering the consumer market and finding their way into people's homes. In addition, LED technology is pioneering innovative applications that are moving in the direction of the metaverse. These immersive displays can be deeply realistic and create truly memorable experiences. 
To capitalize on these trends, Novastar will see the emergence of high-quality technologies to enable human-screen interactivity and engagement. In addition, the company foresees control systems start to move onto microchips and control system solutions in higher integration. 
Control System Solution xR Virtual Productions
The Novastar XR virtual production Control System solution is a comprehensive solution that addresses screen configuration and display adjustment to the processing of shooting defects, thus bringing a more convenient and efficient control experience, while ensuring perfect display quality.
To facilitate easier and more convenient control in management of all devices, NovaStar has introduced the design concept of group management in the program. This allows all control devices to be managed in groups with displays, and then the parameters of all devices can be adjusted altogether based on different groups.
You can see the status of the cabinet connection in real-time and adjust the connection if required. Once the configuration of the LED screen is finished, quick adjustments to the display can be made by aligning it with the camera system for color calibration or stylized toning. The new solution also offers a wide range of color adjustment tools to meet a variety of color mixing needs.
In addition, display parameters can be set in advance for different scenes and can be switched flexibly at the touch of a button when shooting.
With the shutter fit, phase offset technology and external Genlock signal, the screen is precisely synchronized with the camera and adapts to its shooting parameters, thus solving problems like black lines, scan lines and picture tearing.
The MX40 Pro also supports frame multiplexing by inserting different content footage and capturing different angles into a single video source, thus allowing multiple cameras to output footage for multiple perspectives in just one take. It can also insert pure green background footage for easy post-production and adjustment, while significantly improves shooting efficiency and reduces shooting costs.
NovaStar will Re-Engage with its Customers and Clients Post-Pandemic
NovaStar has plans to accelerate and strengthen the construction of a robust global service network.

 

The company plans to deepen the syncing of brand-channel construction, moving from a country-wide focus to key cities, to second-tier cities, to third-tier cities.

 

NovaStar will make major progress in strengthening its market-segment expansion.

 
With algorithm lying at the core, with software and hardware as the carrier, centering on LED display applications, NovaStar provides full-link solutions — from video processing to display control. 
For more information, please go to www.novastar.tech.
If you enjoyed this article and want to receive more valuable industry content like this, click here to sign up for our digital newsletters!