Salamander Designs, Screen Innovations Team to Provide 'Place Projector Here' Solution
Salamander Designs Ultra-Short Throw Credenza and Screen Innovations Solo Pro motorized screens are now quicker and easier to install, thanks to the companies' collaboration.
Leave a Comment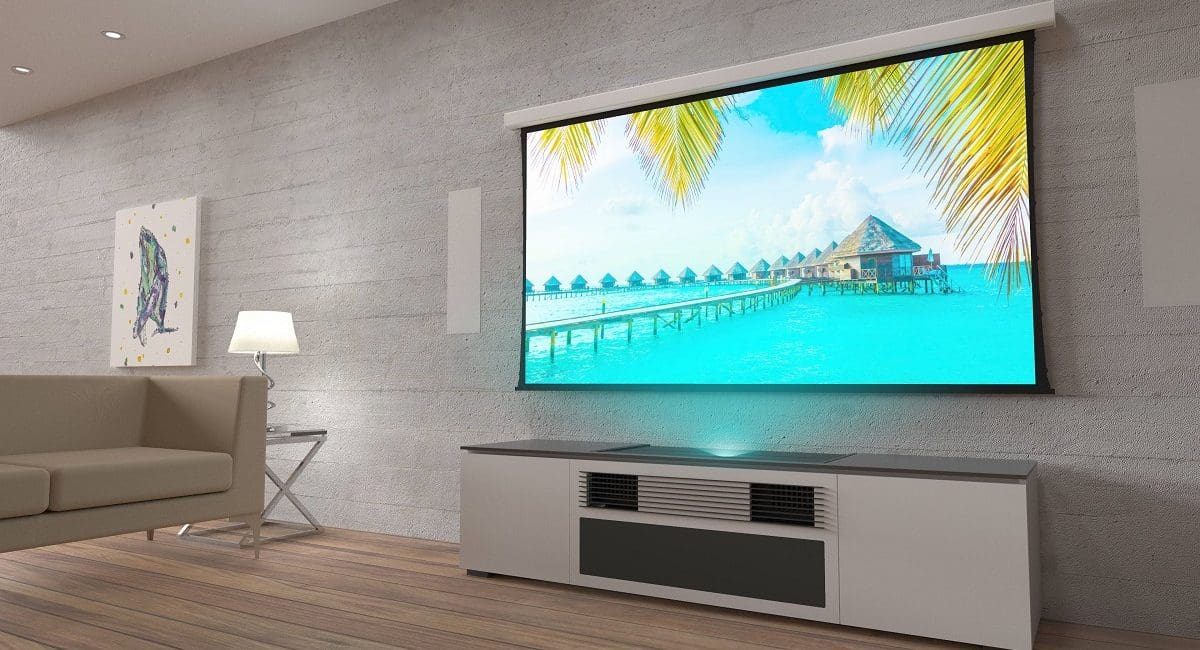 Salamander Designs and Screen Innovations (SI) have teamed to create streamlined solutions for Salamander Designs Ultra-Short Throw Credenzas and the made-to-order SI Solo Pro line of motorized screens.
The new "place projector here" solution is targeted at commercial and residential integrators.
Salamander's Ultra-Short-Throw Credenzas matched with Screen Innovations Solo Pro and their "ST" material specifically suited for Ultra-Short-Throw projectors, take all the guesswork and the tedious part of the labor out of deploying display solutions in close quarters in homes, offices and classrooms, according to a press release by Salamander Designs.
It calls it a "place projector here" solution that works beautifully with the lights on.
"This is a unique proposition for the integrator and customer alike. No need to fish wires, so it's much faster to install," said Scott Srolis, VP of sales and marketing at Salamander Designs.
"Jointly we have made it easy to present, purchase and a speedier set up from start to finish. Just pick the size, select the color and then add the projector of choice for a gorgeous, seamless solution."
More on the Salamander, SI Solution (via press release):
Salamander's projector credenzas feature a flexible aluminum support chassis, flush top surface, recessed projector cavity design and active cooling system, plus built-in louvers to vent warm air and keep equipment cool.

The advanced cabinet provides fast, easy access to components and wiring for servicing. Like all ultra-high-quality Salamander furniture, these projector credenzas are available in a full array of current colors and finishes to suit any décor and can be custom configured with super-rapid deployment for integration partners, designers and customers.

The new Solo Pro screens are the first motorized screens with Screen Innovations optical Short Throw material available with two motor options; lithium-rechargeable or low-voltage (24v) which means no electrician or special wiring is required.

They are available in sizes up to 100-inches diagonally (in custom ordered one-inch increments) and with 12 designer-selected color options to match your customer's decor.

"Our dealers tell us all the time that they need a solution that truly gives them the ability to do something totally unique, custom, and cool for their customers, so partnering with Salamander was an absolute no-brainer," says Skyler Meek, director of marketing at Screen Innovations.

"We are both made in the USA, we actually care about our dealers, and yes we have the coolest combo to hit the custom integration market in a long time."
If you enjoyed this article and want to receive more valuable industry content like this, click here to sign up for our digital newsletters!