Toronto's CIBC Square Office Tower Complex Bringing Large Elevator Screens in 2020
Captivate continues its Canadian expansion with digital video network across 38 elevator screens in CIBC Square complex by 2020.
Leave a Comment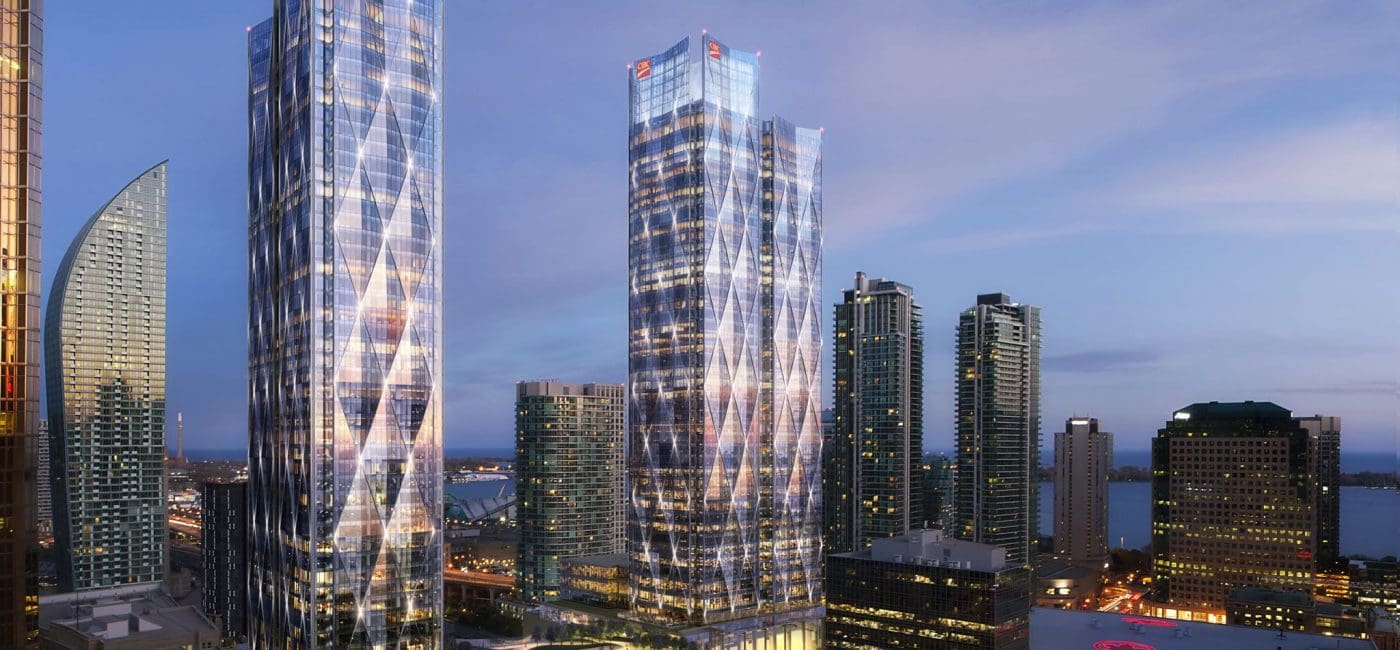 Captivate is continuing its Canadian expansion, joining tech and financial industry leaders in Toronto's CIBC SQUARE with Captivate screens.
Currently under construction by Ivanhoé Cambridge and Hines, CIBC SQUARE is touted as "a premier, Class AAA office tower complex that will house the global headquarters for CIBC and AGF, as well as the Canadian headquarters for Microsoft and Boston Consulting Group," according to a recent press release.
Captivate's curated digital video platform will debut on 38 elevator screens throughout the 81 Bay tower, bringing both informational and entertaining content to the building's professionals.
Phase one of CIBC SQUARE at 81 Bay Street is scheduled for completion in the second quarter of 2020.
Captivate "offers unique opportunities for a variety of audiences and use cases," according to the company press release.
"With CIBC SQUARE located prominently in the heart of downtown Toronto, advertisers can utilize Captivate to promote their products and services throughout the work day to a diverse mix of decision makers at blue-chip brands," according to the announcement.
Property owners and managers "can effectively deliver on-screen building messages to tenants through the ScreenCenter communication tool," according to the Captivate announcement.
"This self-serve portal can be leveraged to announce building initiatives and promote other exclusive amenities, such as the elevated park – a state-of-the-art outdoor space – connecting the two towers together and to greater Toronto."
More Benefits of the Captivate Screens
In a recent survey of property owners/managers, the vast majority said that the Captivate screens increase building communication (88 percent) and improve overall tenant experience (73 percent).
When it comes to tenants in Captivate buildings, the majority had a more enjoyable experience in the elevators with screens (82 percent) and said they would be disappointed if the screens were removed (78 percent).
"Captivate is proud to be among the extensive suite of amenities to be offered at CIBC SQUARE," said Barb Huggett, GM of Captivate Canada. "We look forward to a successful partnership with Ivanhoé Cambridge and Hines as we collaborate to enhance the tenant experience and help to engage modern professionals on a daily basis."