Sony Pro Explains: Future of Pro Video is 'Lens to Living Room'
Rob Willox, Sony Pro explains how video market is evolving & how consumer/pro markets complement one another, plus a Sony Venice 4K pro camera preview.
Leave a Comment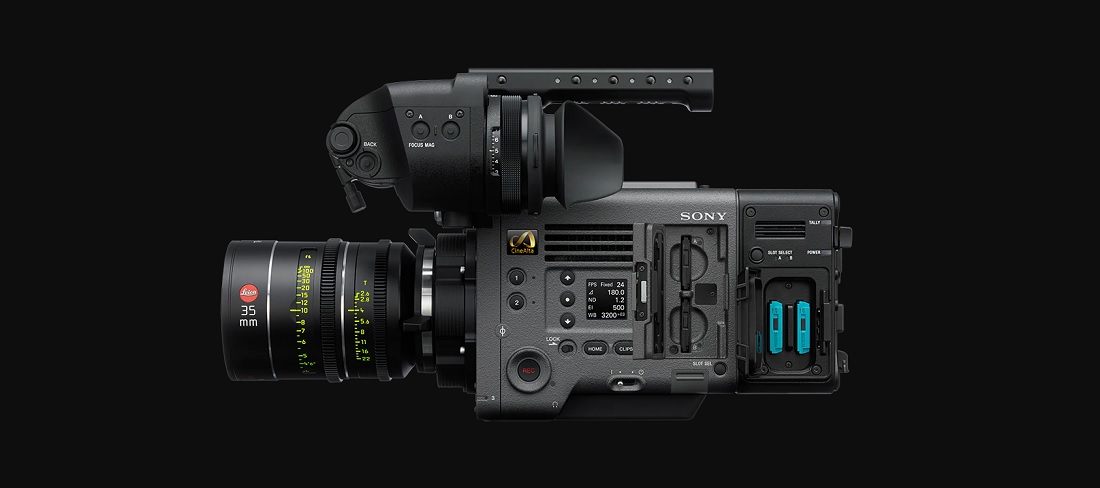 No video company is more involved in every aspect of the video delivery chain than Sony Pro. Sony's products can be found on movie sets, post-production facilities, broadcast studios, cinemas and home theaters across the world.
The company's involvement in all of these markets helps it to produce products tailored to each one of these applications, and the communication between Sony's respective divisions is a key part of its product developmental research.
"We work with the consumer company quite closely. For the introduction of HD for example, in order to meet timelines and production schedules we worked with [Sony] consumer and Sony Pictures. We did the same thing with 3D as another example," says Rob Willox, director of product marketing, media solutions, Sony Pro.
"In the past number of years when we are working on cinema photography we work hand-in-hand on HD and 4K cameras because they look at content differently then we do. The consumer side is intent on making that content as good as possible. They are involved and cognizant of compression," he says.
"From the pro standpoint we are doing events ranging from home weddings to the Super Bowl and along that way we are trying to provide a great image and great user experience."
Standards Guidng Sony Pro Products
Between research and development (R&D) teams, interdivision communications and the latest industry standards, Sony Professional has lots of information and guidance to aid the product development process.
Looking at the consumer market, Willox says that today's televisions are extremely feature rich with a wealth of smart TV options, as well as a number of performance options that affect the development of professional video products.
Willox warns that the commercial tech community needs to watch the following trends in home smart TVs that could affect commercial in the near future:
standards of content distribution affect production
motion smoothing
color capabilities
the enthusiast market and putting functionality into cameras
Willox emphasizes the great thing about the modern video industry and formats like 4K UltraHD is the highly defined standards.
For example, color palate and frame rate are defined standards, and having those parameters gives the entire plethora of Sony groups achievable goals to develop products.
In the professional realm, he says the company is able to engineer cost-effective cameras that deliver HDR, and over on the consumer side Blu-ray players and Playstation gaming systems that are able to deliver high levels of video quality.
Sony Venice 4K pro Camera Ahead of Tech Curve
Willox says that, as the video market continues to evolve, consumers will continue to push for bigger screen sizes, wider color gamuts and higher resolutions.
He says meeting consumer demand for formats such as 4K and 8K will also revolutionize the storytelling experience for content producers.
Pointing out the rapid advancement of these formats he adds that six or seven years ago 4K wasn't as mature as it is now and today content producers can get reasonably priced quality 4K camcorders. However, because the 8K is in its infancy, these next-generation of 8K solutions are limited in their availability.
"The state of the 8K business—it's a large studio camera—it's available in the Sony Venice 4K pro camera, it's not quite 8K, it's about 6.5K, but we are making high resolution cameras. The first 4K camera was heavy and expensive and we are well ahead of that with the 8K cameras we are showing now," notes Willox.
"For markets such as natural history, you want to record at the most dense negative. For one-time events and specialty events, it's a great way to produce content."
Related: 5 New Sony Pro WUXGA Projectors Address a Range of Installations
"Right now it is not as realistic as a broadcast choice, but in terms of large screens like Kevin's [Kevin O'Connor, director of sales & marketing, visual simulation and entertainment, Sony Professional] group, and installations like museums 8K is a reality for those applications."
Moreover, he says that as the video industry moves forward Willox would like to see video continue to deliver more pixels and more color to support technologies such as virtual reality (VR).
"The difficulties are the design choices and infrastructure that may or may not lend themselves to scale to fit those 4K and 8K resolutions. So for broadcasters there are many points for them to consider," he adds.
"So to have an increase in signal can become a very expensive proposition."
"They will take the best attributes of signals to work with and for those with distributing content without the infrastructure such as OTT [over the top video], they have more flexibility to deliver those signals without the limitations such as worrying about master controls, so they have slightly more control, which may make it a little bit easy to deliver those signals. Everybody will find their way to deliver those signals."