Crestron DMC-CPU3 Card Greatly Expands the Possibilities for AV Integrators
Crestron DMC-CPU3 card represents one of 11 wins for the company in the 2019 CI BEST Awards, which honored the best products at InfoComm 2019.
Leave a Comment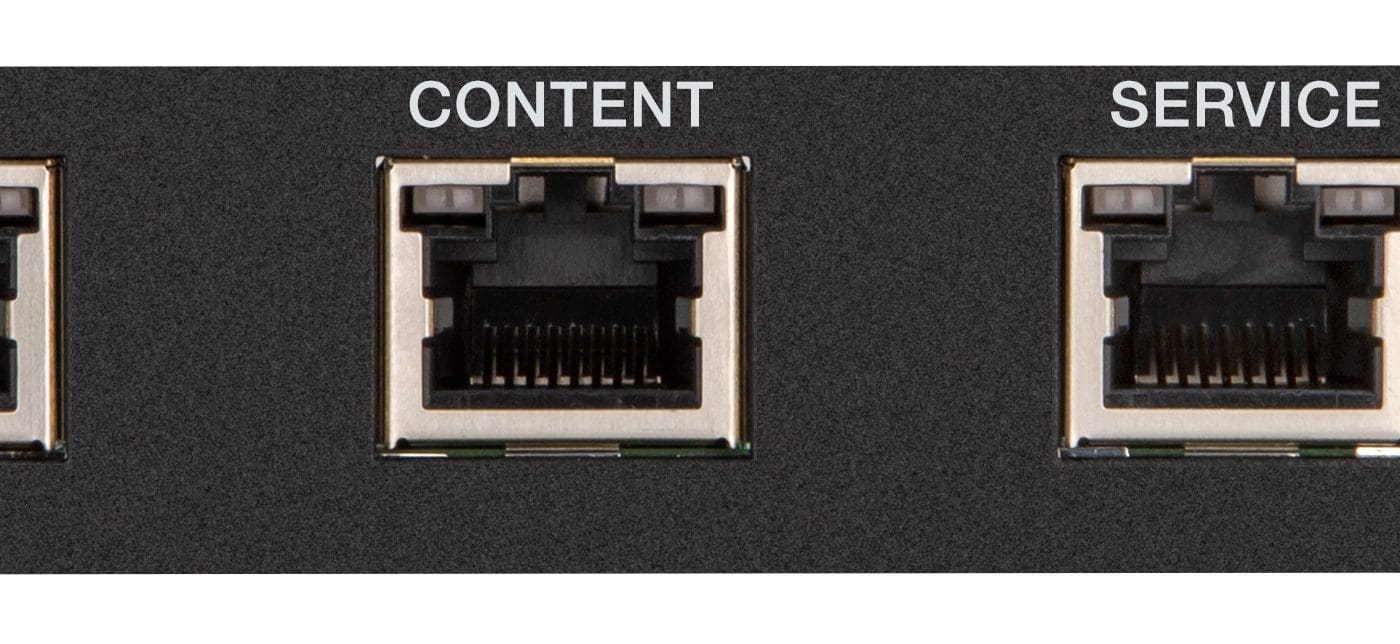 Crestron is certainly no stranger to industry honors and being celebrated for its excellence in the pro AV industry, but there's something pretty impressive when you hear the company racked up wins in 11 of the 46 categories in the 2019 CI BEST Awards, honoring the top products at InfoComm 2019.
One of those almost-dozen Best Electronics Systems Technologies awards came in the matrix switchers category, where the Crestron DMC-CPU3 card stood out from the crowd.
The DMC-CPU3 card is included with the DM-MD8X8-CPU3, DM-MD16X16-CPU3, and DM-MD32X32-CPU3 DigitalMedia switchers and related redundant power supply models (DM-MD8X8-CPU3-RPS, DM-MD16X16-CPU3-RPS, and DM-MD32X32-CPU3-RPS).
It can be purchased separately to provide a backup replacement or to upgrade the CPU card of previous DigitalMedia switcher models (DM-MD8X8, DM-MD16X16, DM-MD32X32, DM-MD8X8-RPS, DM-MD16X16-RPS, and DM-MD32X32-RPS).
Replacement of a CPU card can be performed on site without removing the switcher from the rack.
When upgrading a switcher from a DMC-CPU card to the DMC-CPU3 card, configuration of IP settings is the only requirement for the switcher to become operational. There are no programming changes required.
The DMC-CPU3 card, which is based on the 3-Series platform, provides features not available on the DMC-CPU card, including enterprise-grade security, a dedicated CONTENT LAN port for streaming, web browser control and support of Crestron XiO Cloud service.
Inside the Crestron DMC-CPU3 Card
Enterprise-Grade Security
Advanced security features and protocols such as 802.1x authentication, Active Directory credential management, SSL, TLS, SSH, SFTP (SSH File Transfer Protocol) and HTTPS are supported.
Built-In CONTENT LAN Port
Any streaming input or output may be configured to stream via the CONTENT LAN or control LAN port of the DMC-CPU3 card or via a dedicated CONTENT LAN port of a DMC Series input or output streaming card.
Content and control can be combined on a single network or can be isolated onto separate networks.
Web Browser Control
The DMC-CPU3 card includes a built-in web server that allows functions such as Ethernet configuration, routing, and firmware upgrades to be performed.
XiO Cloud Provisioning and Management
Ongoing XiO Cloud service facilitates daily management and monitoring of every device through a single dashboard with comprehensive reporting and logging, live status viewing and alerts, performance metrics and analytics, scheduled actions and updates and more.
Key Features
CPU card replacement or upgrade in 8X8, 16X16, and 32X32 DigitalMedia switchers
More powerful processor for improved performance
Enterprise-grade security
Built-in CONTENT LAN port for streaming
USB port for saving/loading EDID settings and updating firmware via flash drive
Web browser control
Crestron XiO Cloud provisioning and management
No programming changes required when upgrading to the DMC-CPU3 card