Oblong Mezzanine Now Part of Cisco SolutionsPlus Program and Global Price List
Cisco sellers can now offer their customers a multi-share experience in meeting spaces with Oblong Mezzanine as it joins Global Price List.
Leave a Comment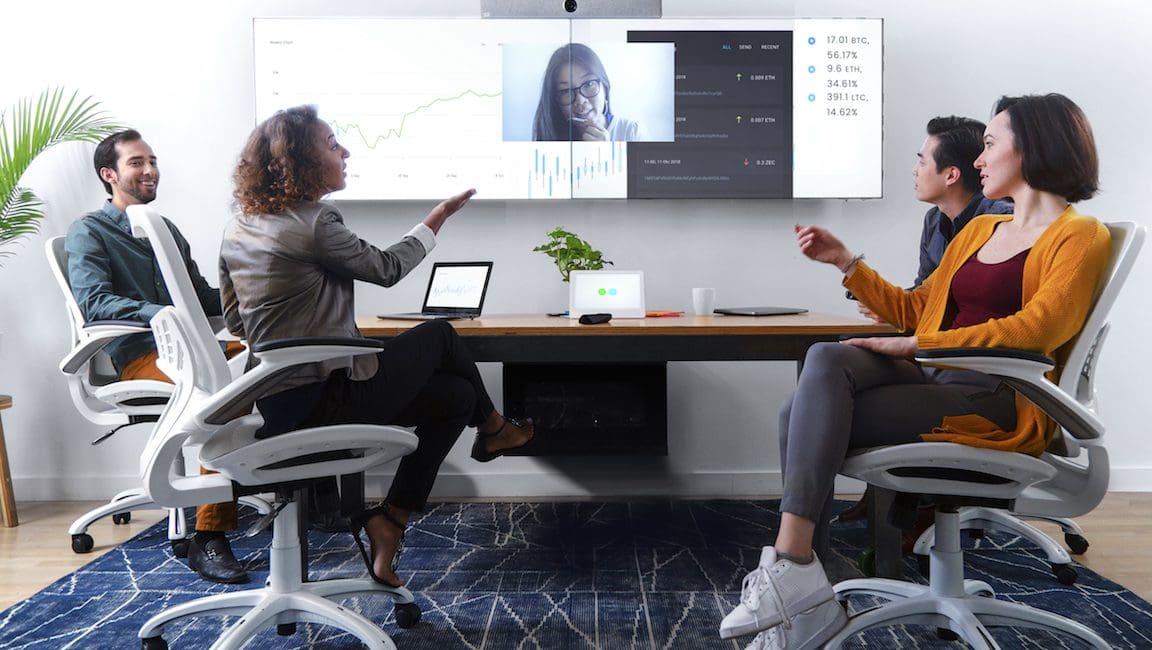 Oblong Industries, Inc., recently announced its flagship product, Mezzanine, is now available globally on the Cisco Global Price List as a part of the Cisco SolutionsPlus Program.
This means that Cisco's customers and channel partners can now purchase Mezzanine through Cisco's Global Price List (GPL).
Oblong Mezzanine "complements Cisco Webex videoconferencing and collaboration solutions by enhancing the content sharing capabilities of meeting room environments," according to the company announcement.
Mezzanine "unites display surfaces and transforms them into a flexible canvas for multiple users and multiple streams of content simultaneously," the Oblong press release says.
"It enables a new kind of meeting democracy where collaborators in a room, in connected rooms, or working remotely all have the ability to control and contribute to a shared workspace at the same time," according to the Oblong announcement. By assembling the teams' multiple data streams side by side, more informed decisions can be made more quickly and accurately."
Why Oblong Mezzanine Joined Cisco GPL
"We've worked closely with Cisco over the last year to bring the dynamic multi-share capabilities of Mezzanine's fluid UI to the Cisco suite of enterprise solutions for teamwork," said Oblong CEO John Underkoffler in the company announcement.
"With Mezzanine now on the GPL, Cisco sellers have the means to truly transform the collaborative capabilities of the conferencing solutions already placed with their customers, and to specify the most capable and exhilarating collaboration solutions for every new briefing center, meeting room and huddle space," he said.
Usage statistics gleaned with the permission of Oblong's customers indicate that, when meeting participants are sharing content streams in Mezzanine, more than 60% of the time two or more streams of content are being shared at a time and 25% of the time four or more streams of content are being shared.
With the addition of Oblong Mezzanine to the Cisco meeting environment, the sharing capacity increases from a single shared stream of content to up to 10 streams at once.
New SKUs on the Cisco GPL
There are three software SKUs on the GPL for the Oblong Mezzanine 200 Series, 300 Series, and 600 Series solutions. These SKUs carry a Cisco-first experience, blending multi-share capabilities into the familiar Cisco Webex interface.
API integration automates standard call functions including dialing, answering, hang-up, and content sharing so users can easily connect and get to work in familiar fashion with the same Cisco style walk-up experience as they've always had.
The new UI is making it easier than ever for users to discover multi-share and to share multiple streams of content simultaneously. Calls to action and an on-screen prompts guide users to the new capabilities of the joint offering.
If you enjoyed this article and want to receive more valuable industry content like this, click here to sign up for our digital newsletters!