2019 CI 40 Under 40 Moving to Pre-InfoComm; Nominations Now Officially Open
CI will move its 40 Influencers Under 40 list to June issue from traditional September publication. Nomination deadline is April 12.
Leave a Comment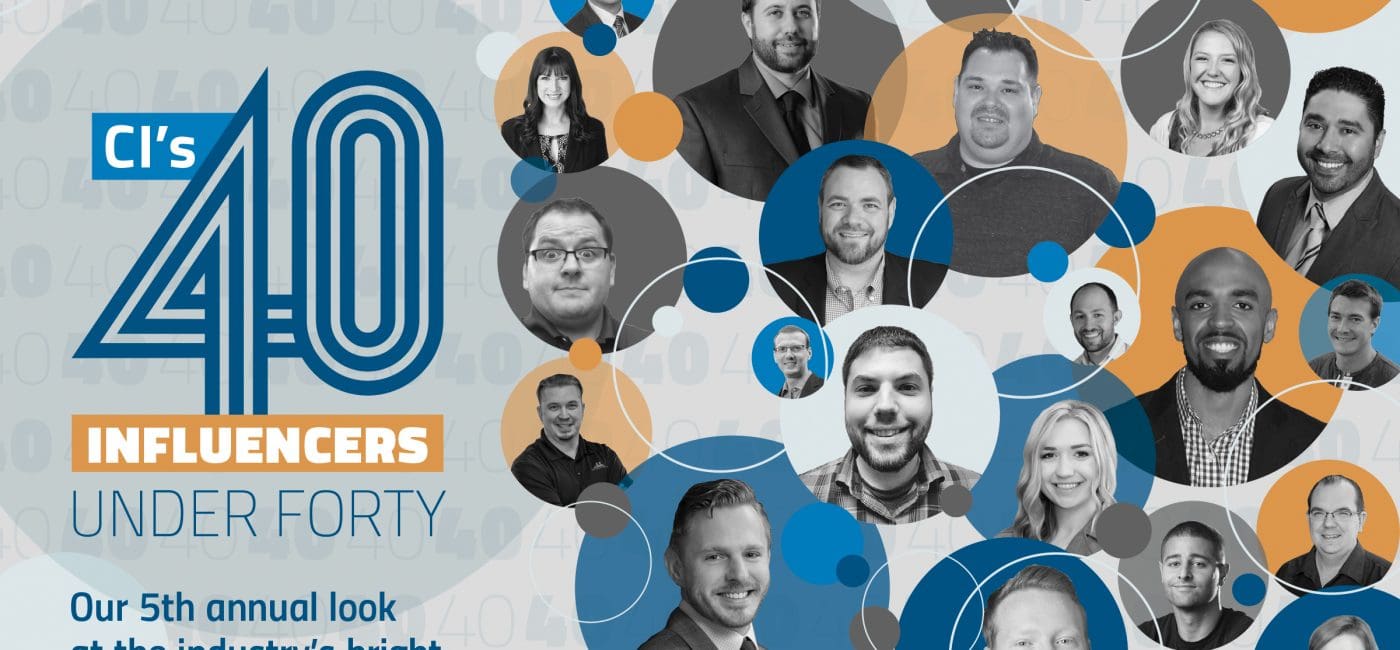 Since CI launched its 40 Influencers Under 40 list in 2014, we've introduced you to more than 200 young people who have made their mark on the pro AV industry in an age when many companies continue to scour the ends of the Earth looking for talent.
Typically, we've unveiled the list in our September issue and posted it online in mid-August, starting with the original group, which included several industry icons. That original collection of young talent didn't even get the front cover treatment, a snub that still ruffles AV Nation founder Tim Albright's feathers to this day, since he was partly responsible for its creation after a conversation with CI editorial director Tom LeBlanc, both of who turned 40 that year.
We just couldn't wait to roll out another 40 Under 40 list in 2019, so we're moving the unveiling to the June issue, meaning you'll see the full list before Memorial Day. That means you'll probably end up meeting most, if not all, of the Class of 2019 at the Orange County Convention Center in Orlando during InfoComm 2019.
At the very least, you'll see their smiling faces on the cover of our June issue in the magazine racks outside the trade show floor halls.
While it's great news we'll be able to roll out this year's 40 Under 40 a few months earlier than normal, the bad news is it means you'll have less time to come up with your nominees, so don't delay. If you've been on the list before or know someone who's never been honored, let me know by April 12.
As usual, we'll include representatives from integration firms, consultants and programmers. Sorry to those of you who work for manufacturers. You're not eligible for this particular honor.
Of course, we have an idea of some of the young people who will be part of this year's 40 Under 40, but it works much better with your support and your nominations. Ready, set, go!
If you enjoyed this article and want to receive more valuable industry content like this, click here to sign up for our digital newsletters!