Amplifying Lesser-Heard Voices: Explaining the 40 Under 40's Raison D'être
Responding to a robust dialogue on #avtweeps Twitter, CI's editor-in-chief offers his thoughts on why the 40 Under 40 has value.
Leave a Comment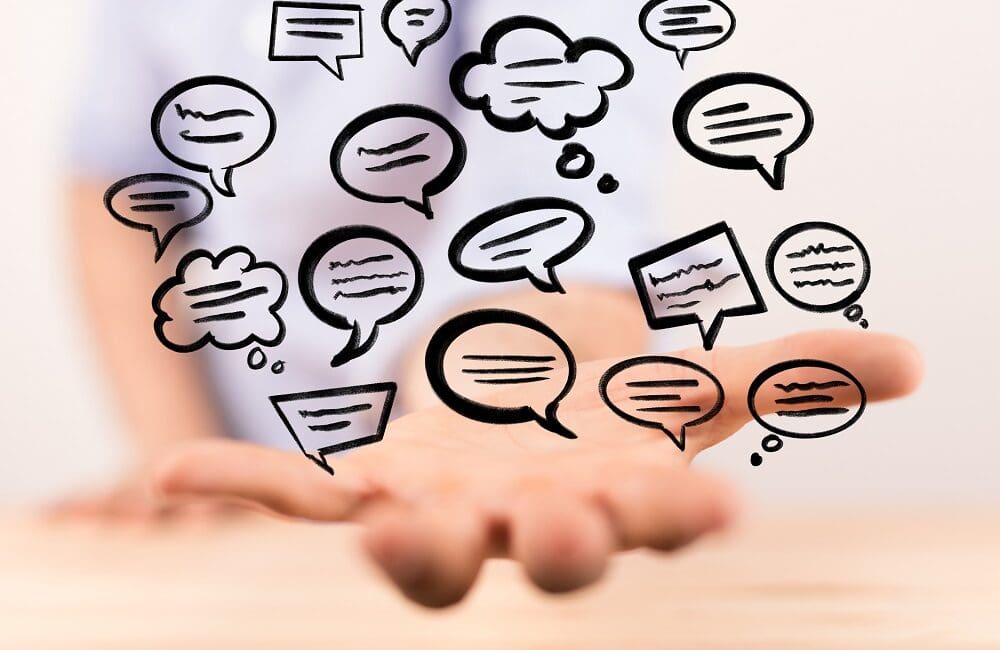 When CI officially began this year's 40 Influencers Under 40 nomination process on June 23, our announcement attracted significant fanfare. The 40 Under 40 is CI's most popular annual feature, growing dramatically since debuting in September 2014. In fact, even though we don't unveil the honorees until August (online) and September (in print), I've been fielding email inquiries about how to nominate worthy contenders since March! It's gratifying to see our industry's luminaries — those who have become recognized thought leaders — so invested in sharing the spotlight with young, hungry up-and-comers just starting to make their mark. It bespeaks a certain selflessness that prevails among #avtweeps…a very particular impulse to build up the community rather than ourselves.
Wildly Diverging Views
Speaking of that community, it's delightfully heterogeneous, enfolding a population with sometimes wildly diverging views on industry issues. When #AVintheAM impresario Chris Neto tweeted a message encouraging everyone to get their 40 Under 40 nominations in, it set off a multi-day dialogue that showcased us in all our passionate, fractious, opinionated glory. Although many people expressed enthusiasm, either volunteering to nominate their under-40 peers or throwing their hat into the ring as contenders, a subgroup of the #avtweeps community expressed reservations — sometimes criticism — relating to the requirement that honorees be under 40. Industry members I respect, including Mike Brown-Cestero, Iffat Chaudhry and Tom Milner, argued that it's exclusionary to focus solely on younger people. Unsung heroes in the commercial AV industry exist in every age bracket, they averred.
As someone who believes deeply in diversity, equity and inclusion (DEI) principles, I try to be sensitive to bias in any form, across metrices of gender, race, religion, sexual orientation, gender identity, age and more. Our industry is strongest when it looks like the society within which we exist and the institutions we serve. Although white males over a certain age have long been overrepresented within commercial AV, that does not mean our industry oughtn't to celebrate the achievements and contributions of those who fit that profile. What's more, there's no doubt that there are "late bloomers" — I count myself among them! — who only come into their own when their faces are lined, and they stop counting candles on their birthday cake.
Considerable Value
But, taken in context, the 40 Under 40 still has considerable value. For years, we've collectively bemoaned the lack of a talent pipeline to replenish our industry's ranks. As NSCA CEO Chuck Wilson lamented in this year's CI State of the Industry study, "People still don't know that we exist as a great career choice. We still have so much work to do with regard to awareness of the profession that we're in." Although CI can only play a small part — trade associations and integrators themselves do the bulk of the work to attract young talent, creating education curriculum and internship programs — one thing that CI can do is spotlight young folks making a splash. The thought is to spark an idea in a young woman or man sitting in a college classroom…to get them to think, "One day, that could be me." The more they see themselves when they look at our honorees, the likelier they'll see a path to being honored themselves.
The work doesn't end with the 40 Under 40. I accept the challenge of amplifying all lesser-heard voices in commercial AV. If technology journalists want to cover this industry for the long haul, it's on us to help make our industry better and more sustainable.
If you enjoyed this article and want to receive more valuable industry content like this, click here to sign up for our digital newsletters!