ASCII Edge Newark Offers Eye-Opening Ideas
ASCII Edge, held in May in Newark, N.J., offered an opportunity for MSPs to connect with key vendor partners and attend education sessions.
Leave a Comment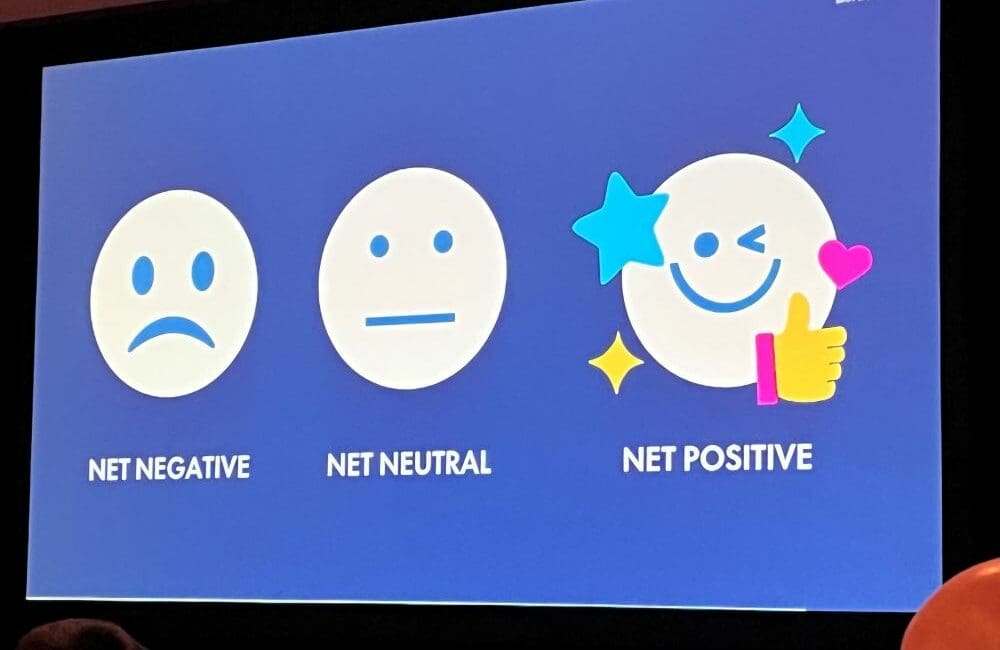 Back in May, at ASCII Edge in Newark, N.J., I sought to educate myself on the continuing coming together of technology disciplines. To be sure, Commercial Integrator centers itself on the AV integration channel — specifically, helping integrators run their businesses better. But we've also keenly observed that, as newly empowered end-user technology managers seek streamlined simplicity, the lines delineating individual technology trades (e.g., AV, IT, physical security, cybersecurity, energy management) are blurring. If our collective goal is to deliver outstanding outcomes and exceptional experiences, then integrators and MSPs must talk to, learn from and commune with each other. The ASCII Group, an independent IT community with more than 1,300 MSP members across North America, understands that fact well.
ASCII Edge Newark provided MSPs with valuable insights and direction for the future of their IT businesses.

— Jessie Devine, The ASCII Group
ASCII Members and Vendor Partners
Although I didn't see any AV integrators at this ASCII Edge event, I did encounter about 185 ASCII members and a range of key vendor partners, including Amazon Business and CloudRadial. Most attendees were MSPs from the New York metro area, as the ASCII Group hosts nine Edge events annually: eight in the U.S. and one in Canada. And, yes, they're an opportunity for members to connect with vendors, but they're also chock-full of insightful education sessions that might just be difference-making for a technology business. And that, according to Jerry Koutavas, president of the ASCII Group, is the ultimate goal for these Edge events: to break up the stagnancy of the "same old same old" and make an impact.
Brittany Hodak's keynote, entitled "Creating Superfans: How to Turn Your Customers into Lifelong Advocates," was especially impressive. Hodak, an entrepreneur and fan-engagement guru, argued that we live in the Experience Economy and, as a result, businesses must move beyond the transactional and into the experiential. "Every single person on your team is the chief experience officer," she declared. On large dual screens, she shared an email exchange she had with a customer-service representative from pet-supplies provider Chewy. In it, the rep was highly engaging, mentioned Hodak's pet by name, made comical dog puns and pledged to always be available to help. Hodak said that email interaction made her only want to buy pet supplies through Chewy. Then, she asked the audience a provocative question: Are your customers taking pictures of your emails?
Hodak was arguing on behalf of something called Intentional Experience Design, a fancy way of saying we should work intentionally to make every experience not neutral but positive. "Leave every customer a little bit better in every interaction," she exhorted, sharing wisdom just as applicable to AV integrators as it is to MSPs. And as integration businesses like yours embrace AV-as-a-Service, managed services and subscriptionized AV, you'll have even more touchpoints and, thus, abundant opportunities to elicit a smile, warm feeling or memorable moment.
The ASCII Edge Newark event was an engaging and immersive experience that showcased the best of innovation and efficiency enhancements in the MSP space.

—

 Mike Bloomfield, Tekie Geek
Combating Escalating Labor Costs
David Stinner, president and founder, US itek, spoke directly to business owners' concerns about escalating labor costs in a presentation entitled "A Blueprint to Solve Talent & Hiring Challenges at 25% the Salaries Your Competitors are Paying." Pointing to competition-fueled double-digit wage increases for techs and an increasing desire for associates to advance quickly, he turned to the Philippines as a more economical labor source for his managed IT support company. Now, Stinner said, techs from the Philippines handle 90% of helpdesk tickets, with a per-day average of 10 closed. Customer satisfaction has remained high, and more associates are rising through the organizational ranks. Certainly, that idea isn't transferrable to cable pulling or rack dressing, but I think, if integrators were in the room, it might have gotten them thinking.
If you haven't been to an ASCII show near you yet, I highly recommend it based on my amazing experience!
— Raffi Jamgotchian, Triada Networks
And that's the goal here: As technology trades move closer together, all of us should widen our aperture and figure out how we can optimize our businesses for greater success.
If you enjoyed this article and want to receive more valuable industry content like this, click here to sign up for our digital newsletters!