More End Users at InfoComm Means Integrators Are Grabbing Booths
InfoComm 2019 represented a shift in the makeup of companies who are exhibiting their wares. That shift is likely to get even more pronounced in the future.
Leave a Comment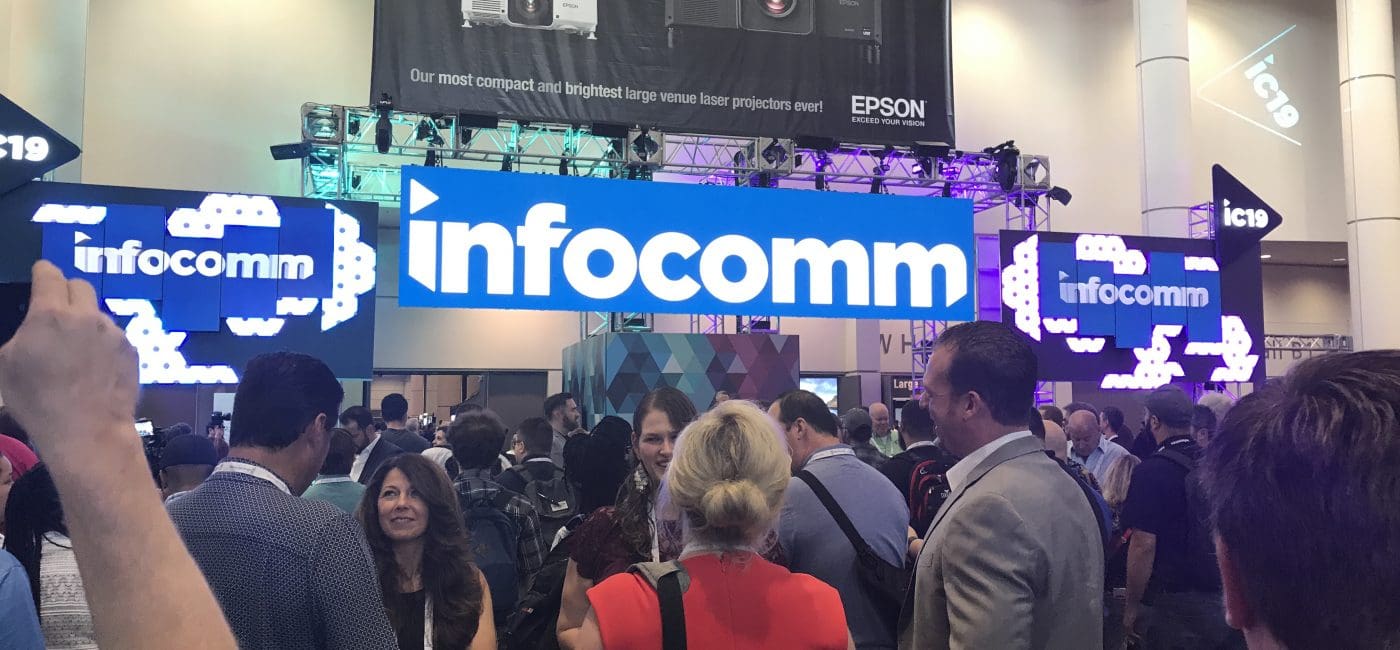 You probably noticed a few more AV integrators had their own InfoComm 2019 booths. What was once largely the domain of AVI-SPL for years has become more of a space for savvy integrators looking to connect more closely with the increasing number of end users walking the floor.
This year, we saw Whitlock and AVI Systems with designated booths on the floor and Diversified has increased its InfoComm presence in recent years with a private event and more time spent at the convention center talking with existing partners and looking for new ones.
For those who didn't get to the Whitlock booth, they shared space with furniture manufacturer Herman Miller, another sign of the changing face of InfoComm booths. More furniture companies are starting to understand and embrace the role technology plays in their world today.
"When we put the booth up, it was a way of saying, 'Here's Whitlock and here's Herman Miller and we've got a different story," says Julian Phillips, executive VP of Whitlock, which had an InfoComm booth with Herman Miller for the second straight year, announcing a 10-year exclusive partnership this year.
"Until you bring these concepts together, it's difficult for the customers to make that change themselves. We're shifting our focus to being an enterprise business, so we have to have a seat at the table much earlier so we can help to determine what that design is going to be and we can actually ensure the customer can get value at the front end of the process," he says.
InfoComm Show Floor: The Domain of AV Integrators?
I had a few conversations with executives from integrators who were at InfoComm 2019 as attendees about whether they noticed that more of their competitors were buying into the show with booths, and as you might expect with successful leaders, they certainly noticed how the show floor is evolving.
I don't think that will mean we'll see Crestron, Panasonic and some of the other traditional front-of-the-hall InfoComm exhibitors relegated to smaller booths any time soon, but it certainly was interesting to me to see integrators starting to embrace the inevitable shift in the demographics of the show.
About one-third of the record-setting 44,129 registered attendees at InfoComm 2019 were end users, or as AVIXA CEO David Labuskes calls them, enterprise decision-makers.
Integrators are smart to want to get as much face time as they can with those customers, many of whom hadn't been at a trade show in the AV industry before.
Many integrators groused when they learned AVIXA would be welcoming—and, in fact, reaching out to—end users at their trade show, saying it's a sign they don't care about the channel anymore.
That couldn't seem further from the truth based on the new registration record and the way integrators themselves are making sure they have a more obvious presence at the event.
That shift has turned some long-time attendees off from InfoComm events and trade shows, but it appears those who understand the evolution of the industry and the InfoComm show are embracing the change and making sure they're part of it. Which side would you rather be on?