AV Integrators Need To Make Better Use of Social Media
Many larger AV integrators are relatively quiet on social media platforms like Twitter and Instagram. That needs to change.
Leave a Comment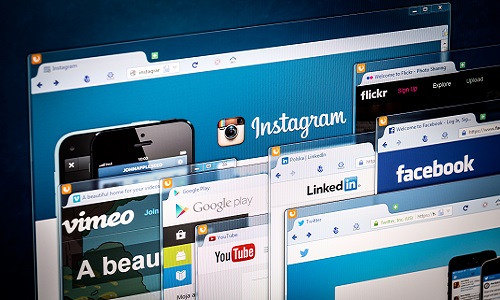 I've been a business writer for a few years now, but I wasn't familiar with the pro AV industry and it's growth, let alone the integration market, until early October when I started writing for Commercial Integrator.
As a journalist – and a millennial – I spend a lot of my time on social media. It's where I learn about what's going on in the world, get news tips and source ideas for articles.
It's also a great way to communicate with readers, who are basically my company's customers. It allows us to engage with you guys and learn about what you want to read, who to talk to and what to keep an eye on.
Given an industry on track to hit $324 billion in 2024 from $247 billion this year, I expected to see a good amount of activity on social media, especially from the larger firms that everyone always mentions when we have a surface-level discussion about the industry.
I'll refrain from calling any out, but I need to bring light to the fact that some of these very large businesses have some sleepy Twitter accounts.
It's a pretty good rule of thumb to tweet multiple times per day, but not just about when CI or other AV publications write about your business. Social media – especially Twitter — should be one of the most important marketing tools for your company.
However, some large integrators haven't tweeted since before Thanksgiving. For others, it's been a few months.
Twitter's verification tool has been on hold for a while, but for an industry that's been growing with an influx of venture capital dollars leading to a flurry of M&A recently, I expected to see some blue check marks.
So far, I haven't found any. (Contact me if I'm wrong here)
What's even more surprising to me is the inactivity on Instagram. I've only been familiar with this unique industry for two months, but even I know pro AV should absolutely show their follows the creative and visually stunning systems they create.
Use that platform to show people not only how cool these systems look, but also how they work.
These platforms are where millennials and Gen Z'ers spend the bulk of their time. They're the next wave of decision makers and are becoming the business leaders that need your expertise to make their new corporate office, store or studio cutting edge. They're also the elusive demographic that the industry has struggled to employ.
Invest in your marketing department and hire someone with proven social media savvy. It can help your business – and the industry – grow even faster than it is now.