I'm Calling Out Manufacturers to Package Audio Visual Products Less Wastefully (With Integrators' Help!)
We challenge audio visual products manufacturers to encourage integrators to provide them with ideas on reducing packaging waste.
Leave a Comment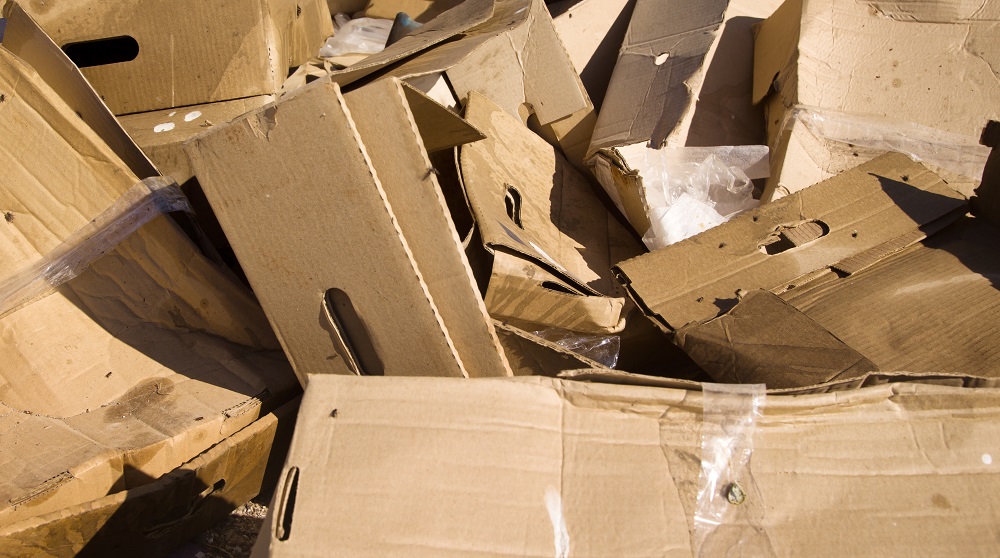 Last week, I posed the question of whether or not integrators care much about product packaging waste, based on a Facebook post from the AV Install Nightmares group. Turns out many of you have had negative experience with excessive audio visual products packaging waste, and had much to share on the subject.
Some of you reached out with how tired you are of having mountains of styrofoam, cardboard, and plastic to dispose of on the job site.
And some of you are even doing something about it: starting other groups online; disposing of these materials the proper way (despite the time and costs associated with doing so); etc.
Some of you had useful ideas that only an installer would think of.
For instance, one of you emailed me to say:
"Each BNC short cable for 1/4 wave antenna to front panel in its own bag. There are always going to be a pair … at least bag them together … or better, put them in one large ziplock bag with all the other midsized brackets, rubber feet, etc. and eliminate the individual sleeves. If concern about scratching rack bracket black paint … wrap in recycled paper, not plastic."
Brilliant! These are the types of ideas that I truly think the industry at large needs to take note of…
… So why don't we, formally?
It's about time for integration professionals to demand better, less wasteful audio visual products packaging. Even more importantly: smarter packaging that's been tested and re-tested for optimal efficiency, not only for the planet's sake, but for the installer's!
So I'm calling out AV product manufacturers to do this by actually ASKING the integrators they sell to and taking note of what they say.
How to do This? With a Contest, of Course!
There should be a contest of sorts where AV product manufacturers invite installers to unseal their most popular products; assess the amount of waste and how the product actually ships; and offer suggestions for how to make the packaging better.
A product packaging/environmental expert could be on-premises to oversee a contest like this. By the way, where better for this to take place than at a trade show like Almo E4, InfoComm, ISE, CEDIA, etc.? (Or, manufacturers could just include an opt-in survey with larger orders, offering benefits to integrators who complete it… either way!).
ALL integrators who submit ideas for a particular product line's packaging could get a discount on next purchase; but an integrator who submits an idea that the company actually puts into practice could be rewarded with something more impactful, such as steeper discounts, a plaque, sales leads, etc.
Look: I'm not an audio visual products manufacturer. I can't even fold a napkin neatly, some days. So I don't affirm to be any kind of packaging expert; and I'm quite confident that companies don't necessarily want to waste money on extraneous packaging where they don't have to.
But doesn't it make sense that actual installers — the people who have the most pragmatic experience with these products — might have valuable recommendations for how to cut down on packaging waste? All they need now is a platform.
I will personally call, congratulate, and publicly espouse the glories of the first audio visual products manufacturer who puts my little contest idea into practice. 
If you enjoyed this article and want to receive more valuable industry content like this, click here to sign up for our digital newsletters!