AVH Technology Partners' Steve Grace: AV Living Legends #12
Steve Grace of AVH Technology Partners shares his unique insights in the twelfth iteration of Commercial Integrator's #AVLivingLegends series.
Leave a Comment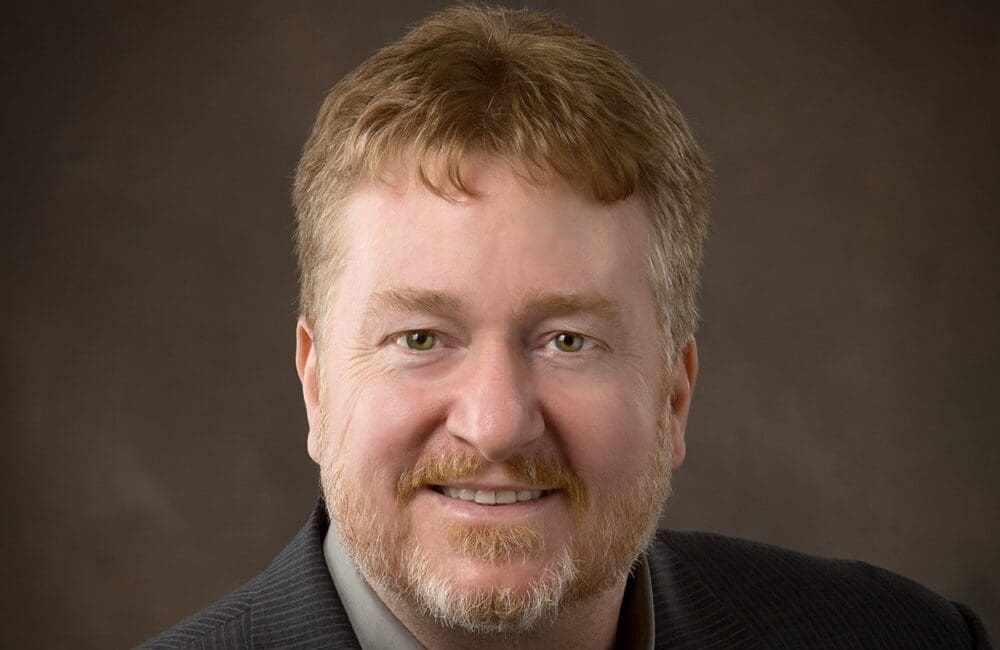 Commercial Integrator continues its ongoing #AVLivingLegends series this week by featuring Steve Grace, founder of AVH Technology Partners. This series exists to celebrate the individuals who have shaped today's commercial AV industry. With more than 31 years of practical experience — including technical design, project management and executive management — Grace certainly brings a wealth of knowledge to his clients.
In this interview, Grace shares several pearls of wisdom that he has learned along the way. Moreover, he provides unique insight into an ever-evolving technological landscape. Read on to discover Grace's journey as a living legend in AV!
Commercial Integrator: What motivated you to join the commercial AV industry?
Steve Grace: In 1989, I worked as a marine mechanic in Ft. Lauderdale, Fla., for Broward Marine, which built high-end, aluminum-hulled luxury yachts. One day, I was asked to build a mounting bracket for an AV equipment rack and was sent to speak with the installer. Over the next two days of working with technicians, I learned that AV integration was a new industry and that there were few people with the skills to do this type of work. They were in high demand and the pay was unusually good. I thought, "What a cool job it would be to bring this technology to people!"
The technician then gave me the number for his boss to call and inquire about employment. He said to write down a list of the equipment that he was installing and mention to the boss that I was familiar with it. I scheduled the interview for the following week. In the interview, I threw out a few of the technical terms I learned and mentioned several of the equipment manufacturer and models and within ten minutes, the boss asked me when I could start. That was it!
The job was to load up the truck with equipment, deliver it to people's houses and set it up for them. Here, the pay was $50 per hour split between the two-man crew. The senior technician earned $34 and the junior technician earned $16. After five weeks, I was moved to the senior tech position. I was 20 years old and making $34 an hour.
Not only that, every client was so happy to have their new entertainment systems in their home for the first time, that they would tip us well. We made three to five stops a day and the tips added up to an average of $400 a day which we would then split amongst ourselves. Driving around all day, making people happy and earning $2,300 a week, in 1989, mind you, I knew I had found my intended career path!
CI: What has kept you motivated and engaged in the decades that followed?
Steve Grace: I've always been motivated by how cool and interesting the results are and by the continual challenges presented by the ever-changing technology. As an installer, I was frustrated by the quality of the engineering, so I moved into an engineering role. As an engineer, I was frustrated by the disproportionate influence of the sales team, so I moved into a management role. Eventually, I got frustrated working for integrators and the consultant, as well as the integrator process!
So, I started the consulting firm [with Colin Hogan] to fix what we saw as the deficiencies in the traditional models. Being an independent consultant meant we could finally prioritize the client's interests above all else and eliminate the bias of sales, and the pressure of management trying to promote certain product lines to maximize their profitability.
CI: What's the most memorable story/anecdote of your career in commercial AV?
Steve Grace: We were one of the first to design a boardroom with an LED wall. It required the design of a custom-rotating, steel-mounting structure to enable the videowall to pivot out and provide access for servicing the components. This was well before the panels were front-serviceable. The final product was an incredible success, and the client was ecstatic.
On the grand opening day, our client expressed that they would like to display their firm's logo on their display for the attendees of the ceremony. I instructed them to only display the logo for the duration of the event and to turn it off immediately afterward to prevent any chance of burn-in.
In the excitement of the event, these instructions were not followed and the logo was left on the image for several days over a weekend. When I went back into the room on Monday, I found the image still on the screen. I switched to other images and sure enough, a significant burn-in of the logo was imprinted across the entire image. When I contacted the manufacturer, they told me that the LED should not experience any burn-in, and there was nothing they could do if it was.
Then, I had an idea — I asked our graphics person to take the client's logo slide and create a photographic negative version. The thought was that we may be able to reverse the burn-in. Since the burn-in period was from a Friday till the following Monday morning, I figured the reverse burn-in process would require the same amount of time. I took the new slide, loaded it on the client's computer on a Friday with plans to return on the following Monday morning. It was the most stressful weekend I've ever had. I was there, waiting for the doors to open Monday morning. When I walked into the room, there was the negative image on the display. I changed to a different image and to my great relief, the burn-in was completely gone. The LED wall was saved!
With our reputation, an amazingly successful project and a $300K videowall at stake, that was the most traumatic week of my AV career. That wall continues to run without issues, and it is used every weekday by the client more than eight years later!
CI: What has been your greatest professional accomplishment to date?
Steve Grace: When we started the company, we were already AV veterans. We knew that retaining top talent was challenging. We had two key goals: providing value to our clients and retaining the top-quality staff that we would hire. Additionally, we developed a process that fixed the issues with the traditional models and provided a high level of balance between work life and personal life for our team. We also figured that to retain top talent, we needed to provide a work environment that was second to none. This included working on interesting and challenging projects and developing a process that could be repeated and deliver results that we could all be proud of.
On the personal front, we wondered if we could be a completely virtual company, allowing all of our team to work from home and from anywhere they wanted to live. To that end, we tested out the efficiency of this approach by combining Skype and an audio-conferencing bridge. Note that back then, Skype would only allow you to share your desktop and had no audio capabilities. By the end of the first test, we had a eureka moment. We can do this, we can really do this!
From that moment forward we were sure that the idea of a company working entirely from home was feasible. Not only that, but it was also highly efficient as we effectively eliminated commutes, water cooler conversations and the constant interruptions that are commonplace in the traditional work environment.
Over the years, it has proven to be a very efficient and highly collaborative way to work. By allowing employees to work from home and anywhere they preferred to live, we have maintained a record of employee retention that is very rare in this industry. Taking the risks associated with starting a company that broke with the traditional model, combining it with this new way of working and having it be so successful is one of my greatest personal accomplishments.
CI: What has been your biggest professional regret to date?
Steve Grace: Speaking from a strictly financial standpoint, I would have done much better and with less risk by getting into the sales' side of things. Working with sales teams for integrators, I knew a number of them who were bringing in hundreds of thousands of dollars a year and this was over 20 years ago. I had some opportunities to do so, and I would have been a successful salesperson. My role, since starting our consulting company is sales to a large extent. The difference is that I am selling our process and my team's capabilities which I have complete confidence in, and I know it provides value and superior results to our clients.
While there are significant profits in selling hardware, it was not something I felt that I could do, given the pressure of promoting certain products over others, even if it wasn't in the client's best interests. So, in the end, I am happy with the path I chose.
CI: What's the best advice or pearl of wisdom you either received during your career or came to realize on your own?
Steve Grace: The audiovisual industry is challenging, no doubt. There are no universities with relevant degrees or even textbooks to study. Even if there were, the technology changes so often that it would be outdated before you could put the information into practice. Thirty percent of AV design is technology. Seventy percent of the design is applying the technology options to adapt to the infinite variations in the architecture of the spaces it goes in. To design effective AV systems, you need a deep understanding of the latest technology offerings, acoustics, lighting, and architectural ergonomics. It is truly a learn-on-the-job career path.
The promise of standards that would allow multiple manufacturers' products to work seamlessly together never materialized. No single manufacturer provides all of the devices necessary for a complete system, making it a constant trial-and-error process as each unique combination of hardware comes together in the designs. You have to have a passion for this industry to keep from getting frustrated.
In addition, you need to take pride in your work and develop and maintain an honest working relationship with both your internal team and the many other parties that you will need to work with to coordinate and successfully deploy the designs.
---
Would you like to nominate a peer or colleague — or perhaps yourself! — to be featured in this #AVLivingLegends series? If so, just email Dan Ferrisi, editor-in-chief of Commercial Integrator, at dan.ferrisi@emeraldx.com.
If you enjoyed this article and want to receive more valuable industry content like this, click here to sign up for our digital newsletters!