Building-Technology Trends for Safer, More Sustainable Environments
As people continue to occupy buildings in this new environment, we will likely see five important building-technology trends this year.
Leave a Comment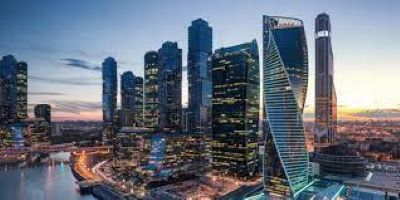 Last year brought many ups and downs, as the world tried to return to normalcy — from building restrictions being lifted to the introduction of new virus variants. With these challenges came the creation of new innovative solutions to help both people and businesses adapt to the new world, especially in the buildings that we occupy. These solutions are not only being implemented to combat challenges brought on by the pandemic, but to positively impact occupant well-being. As people continue to occupy buildings in this new environment, we will likely see the following five building-technology trends this year.
Indoor Air Quality Becomes a Focus
The COVID-19 pandemic has had a lasting effect on the way people view indoor environments. In fact, a recent study by Honeywell found that 87% of workers revealed heightened concerns about working in office buildings, and 62% would quit their job if their employer did not take action to create an indoor space that prioritized employee well-being. As employees return to their offices, experts are giving notice to indoor air quality (IAQ) and encouraging them to better educate themselves about it. Building owners, employers and integrators will need more resourceful to control HVAC systems to allow for better ventilation and filtration to promote healthier conditions and monitor IAQ, occupancy levels and energy usage. Building upgrades will become integral to maintaining employee satisfaction as this new technology will not only promote the safety of occupants but encourage sustainability as well.
AI-Driven Technology Helps With Sustainability Goals
Sustainability is no longer just a trend, but a vital aspect of survival for businesses. Companies must find new ways to perform daily tasks while meeting environment, social and government (ESG) goals. Part of this transition includes measuring progress towards sustainability, which is where artificial intelligence (AI) comes in. Pledging to go carbon-neutral requires monitoring buildings, vehicles and other aspects contributing to carbon footprints so companies can begin minimizing them. AI-driven technologies can effectively detect energy emissions reductions as well as air quality and pollution levels. Integrating AI into buildings for this purpose will soon become standard. In fact, AI use is projected to reduce greenhouse gas emissions by 16% and improve power efficiency by 15% within the next three to five years, according to Capgemini Research Institute.
Operational Technology Cybersecurity Resiliency Grows
With remote work, the increase of smart devices and cloud storage and the popularity of interconnecting systems, buildings are experiencing more security threats. A strong cyber posture is needed not only for information technology (IT) systems but also for a building's operational technology (OT) as IoT cyberattacks continue to escalate. Threats are becoming more sophisticated, making them harder to ward off. This year, understanding how to prevent attacks — and knowing what to do if one happens — will be a critical skill for building owners and facility managers alike.
Working Environments Will Need Smart Building Tech
According to a survey by PwC, 33% of business executives said they plan to implement a mix of in-person, hybrid and remote work environments; 19% plan to work in person; 18% are going all hybrid; and another 18% plan to mix in-person and hybrid environments. As businesses look for the best solution, working conditions and environments will have to adapt. Flexibility has become increasingly important for workers. Whether it is personal space, collaborative meeting spaces or quiet areas, building managers and employers are adjusting offices to create modern, hybrid workspaces. Intelligent building technology to control HVAC, lighting and energy usage, among other systems, can make buildings more effective and comfortable working environments.
Higher Quality and Quantity of Smart Buildings
In 2021, the U.S. Congress and President Biden signed the Infrastructure Investment and Jobs Act (IIJA). The act allocates $550 billion in spending to upgrade roads, bridges and public transportation. It also gives funding to sustainability and clean energy projects for infrastructure. This will help to create opportunities for smarter, more sustainable cities as well as help communities to build energy equity and resiliency.
As new needs in everyday work life present themselves, businesses must continue to improve their buildings with technologies like AI, security systems or IAQ solutions. These technologies will not only provide a healthier and more secure environment but also a more sustainable future.
For additional content from and about Honeywell Building Technologies, check out Commercial Integrator's website archives.
If you enjoyed this article and want to receive more valuable industry content like this, click here to sign up for our digital newsletters!