Business Travel Coming Up? Here Are Four Things You Can Do To Keep Yourself Energized
AV integrators sure love to travel for work! Here are some things you can do to prevent travel burnout while on the road at trade shows and conferences.
Leave a Comment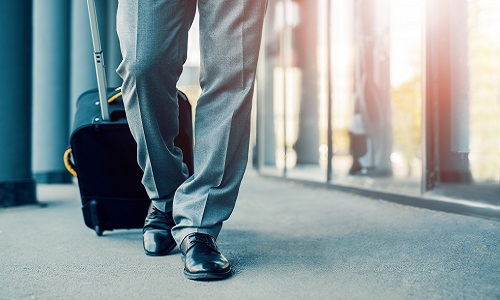 I'm about to be 30 and I've only been on one business trip, and that was the AVIXA Executive Conference in New Orleans back in November.
The entire experience was worthwhile, especially the connections and article ideas I came away with. However, it was an incredibly taxing few days.
I'm a generally friendly and personable guy but staying "on" the entire time was tiring. What made it worse was the travel put me in a bit of a funk. My routine went out the window and I found myself needing more coffee than usual.
This is definitely something I need to deal with, since the AV world loves their conferences, especially in really cool cities.
Eat healthy
New Orleans is full of good food, and I even found some tasty New Orleans craft beer to have with my dinners.
However, food in the Bayou is very heavy, and not especially healthy. It was hard to force myself to use the hotel gym. So hard, in fact, that I gave in to the culinary indulgences of that great city and put the gym on hold during my stay.
Have you ever taken a long road trip and snacked on junk food? Chances are you didn't feel too hot after a few hours.
Make it a point to eat healthy when you can, especially for breakfast or lunch while you're meeting with potential clients and learning how to improve your business.
On the flip side, you also need to make sure you're eating enough and not skipping meals as you wheel and deal.
Exercise
If you have a good workout regimen, don't throw that out the window when you're on the road for work — especially if you ignore the first tip. Working up a sweat before work can help give you energy throughout the day, and you'll definitely need that energy when you're presenting or forming new connections.
Check to see if your hotel has a gym. If it doesn't, see if there's one nearby you can use for a day or two.
Read Next: One More Way to Make Air Travel Miserable: Allowing Cell Phone Calls on Flights
If the gym isn't your thing, kill two birds with one stone by planning a running route near some landmarks of the city.
Sleep 
If you need your eight hours for a normal work day, you're going to need the same for a much busier and hectic work day.
Sure, you're in a new city and you'll want to explore when your work obligations are fulfilled, but pay attention to the time and get to bed at a reasonable hour.
You're representing your company, so don't pull an all-nighter and expect to have the most energy the next day.
Stay connected to home
This may sound like the easiest tip — with texting and social media, and all — but you might look up and remember that you haven't spoken to your spouse, children or best friend all day.
Make some time to give them a call and tell them about all of the cool things you're eating and drinking. It can be easy to shut out home while you're on the road, but staying connected to loved ones will give you a sense of normalcy and bring you back to earth.