AV Integrators Embrace Changes Ahead in 'New Abnormal' Post-Coronavirus
Almo E4 Evolution panelists say videoconferencing will remain crucial and working from home will become the norm after COVID-19 dissipates.
Leave a Comment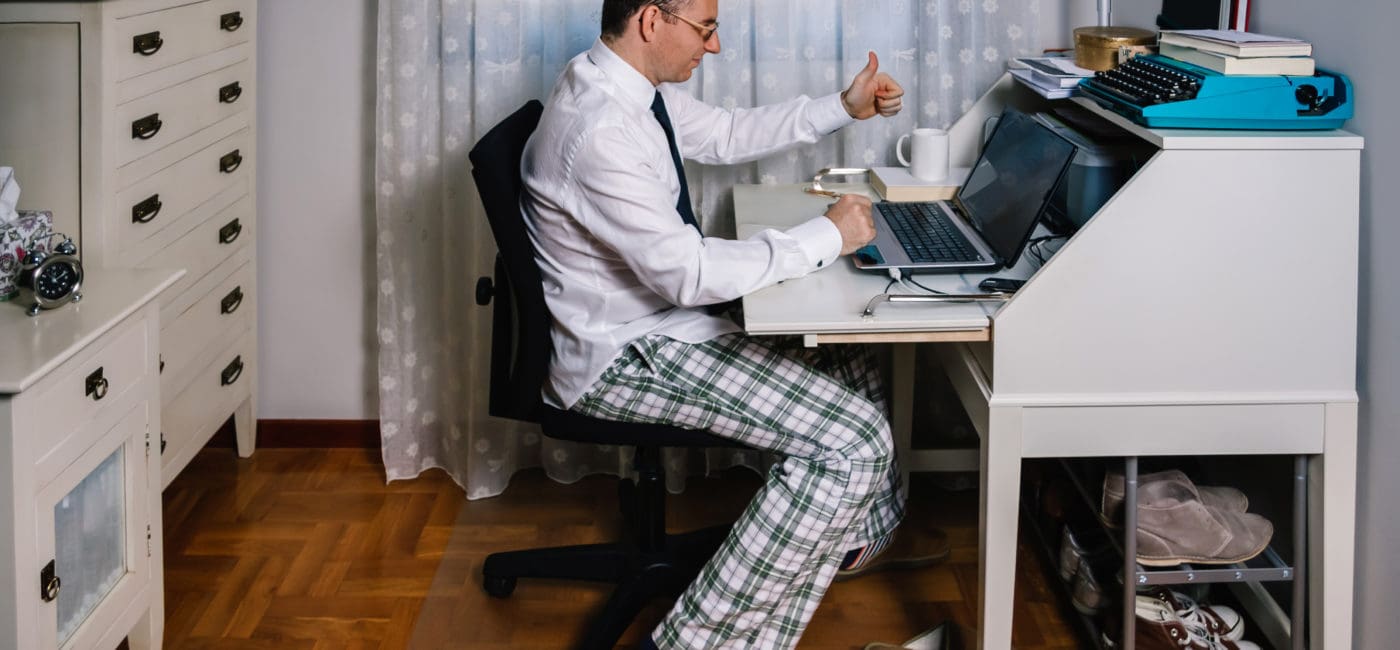 We're entering a period LightWerks Communications' David Riberi called "the new abnormal," a time when we're all going to have to relearn what our customers want, what our employees need and how the coronavirus pandemic will change our businesses and our world forever.
But the integrators who spent their lunch hours this week on a pair of Almo E4 Evolution panel discussions focused on life after COVID-19 see all of that disruption as a good thing for them, their teams and their customers—assuming they handle the aftermath the right way.
AV integrators must ask "how we make experiences better than they were before," says Texadia Systems' Dawna Payne. That will come with an increased focus on software, recurring revenue, lighting, thermal cameras and IT networks to meet increasing bandwidth needs of increased videoconferencing.
"Video is here to stay," says Payne. "How do are we going to enhance the experience people have every day?" She expects companies to push for revamped meeting and collaboration spaces, noting, "that's what we do best as an industry."
Texadia has enacted four-day work weeks for technical staff, saying they need extra time to recover from increasing stress and pressure.
"So many people are mentally drained from all of this," says Payne. "There are so many outside stresses. You have to care of your teams and keep them safe." She expects AV integrators to ramp up their IT knowledge and get more familiar with cybersecurity protocols and hopes everyone will listen.
"It's a time for crazy ideas," says Payne in the E4 Evolution panel. "Our clients are going to be part of the solution."
Time for a Change–Or Many
Company leaders can't operate the same way they did before the pandemic exploded and expect to have the same success, says Riberi. He expects more touchless technology and an increase of working from home—and even learning from home for students of all ages—after it's proven successful.
"Everything we do is going to have to be video-enabled," he says. "It just means we're all going to have to adapt and evolve—as we have many times before.
"We have to figure out the same things as our clients. [The pandemic is] accelerating trends that were already in play and forcing us at an uncomfortable speed to deal with them." Riberi wonders how what he dubs "the new abnormal" will affect overall company culture with less staff in the office all the time.
He also expects more subcontracting across AV before companies realize if they can bring back the staff members they were forced to furlough or lay off.
The coronavirus outbreak across the U.S. and around the world "has accelerated the inevitable," says Red Thread's Jay Kowalsky.
"Firms were focused on collaboration and digital signage before, but now folks are becoming more comfortable with technology," he says. "Organizations are more comfortable letting people work from home and seeing a heightened level of collaboration in some cases.
"It's up to us to guide them as they focus more on collaboration rooms. We're becoming more of a service and solution industry," says Kowalsky.
Empathy is the guiding principle going forward, he says.
"People are looking for a feeling of safety and security," says Kowalsky. "We have a responsibility to make them as comfortable as possible by providing with the tools they need and communicating swiftly with them. It's up to us to take the pressure off and make them feel good."
Kowalsky says it's important for AV integrators to use the technology they sell and install, such as collaboration technology and he expects more emphasis in AV on IT technologies.
"If you're not targeting that line, you're lost," he says.
Sharp's Mehryn Carrigan expects increased emphasis on IoT technology as companies use analytics more to understand how their offices are being used.
"Crisis breeds innovation," she says during the E4 Evolution panel. "Build in your passion, your knowledge and your services into what you offer. It's the perfect opportunity to reset, to be inspired and to inspire your customers."
More from Almo E4 Evolution Panel
Of course, it's not just AV installers and their customers who must change in the post-pandemic world. If AV integrators are going to succeed going forward, they're going to have make changes to the way they operate their businesses too, says Navigate Management Consulting's Brad Malone.
"The people I'm talking to are taking this as an opportunity to look at each step of what they do," he says. "By eliminating waste, you can make your information clean from the beginning." Malone also advises a closer look at fixed vs. variable costs and more attention on next-generation leadership.
"You have to shift from selling service and solutions to confidence," he says. "Your clients are scared, so selling confidence rather than time and materials is huge. That's a paradigm shift for this industry." Lower costs, says Malone, mean you'll need less revenue to realize a profit too.
NSCA executive director Chuck Wilson says association members "are looking forward to being far more efficient" as a result of a thorough examination of their operations.
"We're finding things we should have done a long time ago," says Wilson during the E4 Evolution panel.
He also wonders if integrators will have to fend off investigations by OSHA and workers' compensation lawyers regarding injuries and illnesses related to AV installations during the pandemic, although NSCA is pushing for immunity.
"We taught our members to scale up, but now they have to think about if they need to scale back down," says Wilson. "We've crammed about five years of new technology into two months. A lot of the things we're doing now went from cool before to critical now.
"Our survival depends on our customers' survival," he says.