CI 40 Under 40 Has Exceeded All Expectations in its First Five Years
None of us knew what to expect when we published the first CI 40 Influencers Under 40 in 2014. Five years later, we still have no idea what will come next.
Leave a Comment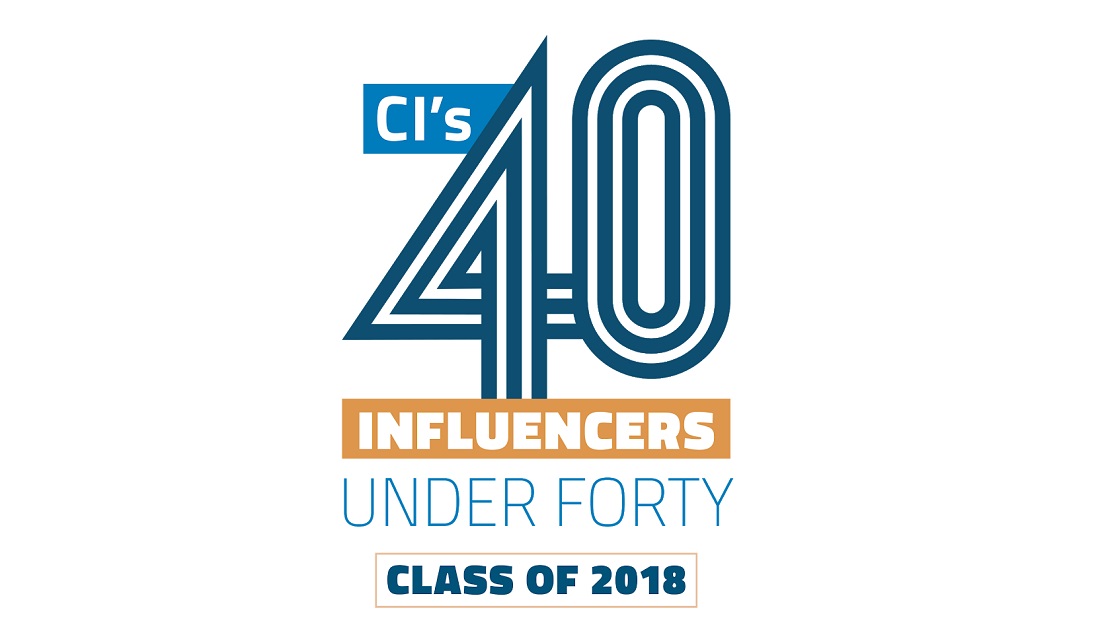 There are many articles I write for CI in a given week, month and year that bring me great satisfaction. I always love talking to company leaders about the secrets of their success for company profiles or the latest trends in the systems integration world.
There's no bigger rush for a journalist than being the first one to report on something and becoming the go-to source when big news happens in the industry that journalist is covering. In the Twitter age, it's harder than ever to reach that status.
But there is nothing I do that's more exciting and gratifying than compiling the annual CI 40 Influencers Under 40 list (read here).
As impressive as it was for us to put together the first CI 40 Under 40 in 2014—inspired in large part by a discussion about hitting the big 4-0 between editor-in-chief Tom LeBlanc and the very first name on our very first list, AV Nation founder Tim Albright—I'm more amazed about how it's grown since then.
That 2014 list was buried in the print edition and mentioned as a secondary feature in the issue, with Red Thread's John Mitton gracing the cover in September 2014. The truth is: we weren't sure whether anyone beyond the people on the list would even care about it so we were giving it a shot to see where it would go.
I still remember the amazement we felt about how many people clicked on the 40 Influencers Under 40 when we posted that initial list. Even then, I think we all figured maybe it was beginner's luck and we'd never achieve the same success when we did it the next time.
What actually happened was people would email me from time to time asking me when we'd be opening the nomination period in 2015 and every year since then.
Why people read the CI 40 Influencers Under 40…
Clearly, we tapped into something people have enjoyed reading—in no small part because it exposed them to potential future young talent they might want to hire for one of their open positions.
My favorite part of the growth of the CI 40 Influencers Under 40 is now we've got those who've been on one of the lists in the past sending in nominations for people they've met who they think deserve to be recognized in the same way.
They've seen the value that type of exposure has brought to them and they want to pay it forward. That helps to introduce me—and our readers—to young people I didn't know and might not have otherwise met without this initiative.
That sort of "community engagement" tells me people are spending time thinking about the list, the people on it and who else deserves the honor. That's all any reporter ever wants with anything he or she writes: for that piece to make some sort of impact on its readers' lives.
Looking forward to next year's list…
It's not often any writer hears from people who like what they write, although it's a little different in trade publications than in other forms of journalism. Typically, people won't take time out of their day to send a compliment, but rather they'll only reach out when they've got an issue with something I've written.
To get so much positive feedback on the 40 Influencers Under 40 tells me the idea Tom and Tim kicked around was a great one and we're lucky we executed it in a way that's captured people's attention.
I've been writing for a long time about the ongoing struggles many companies in the systems integration space have in finding young people to eventually take the place of those who retire or leave for new opportunities.
While that problem is by no means solved because we're running a feature that highlights 40 or so [or 63] young superstars in this industry, it probably helps a little bit. And that's a good thing.
I wish there were some way for us to get all 200-plus honorees from our five CI 40 Influencers Under 40 lists together to talk about the effect being on the list has had on their lives and their careers. I'm guessing they'd have some interesting stories to tell—and probably a few ideas about who should be on the 2019 list.
If you enjoyed this article and want to receive more valuable industry content like this, click here to sign up for our digital newsletters!