Commercial Integrator Expo 2023: Ushering in the Era of Convergence
Jason McGraw, show director of CIX23, spotlights the unique value proposition of the show for all attendees.
Leave a Comment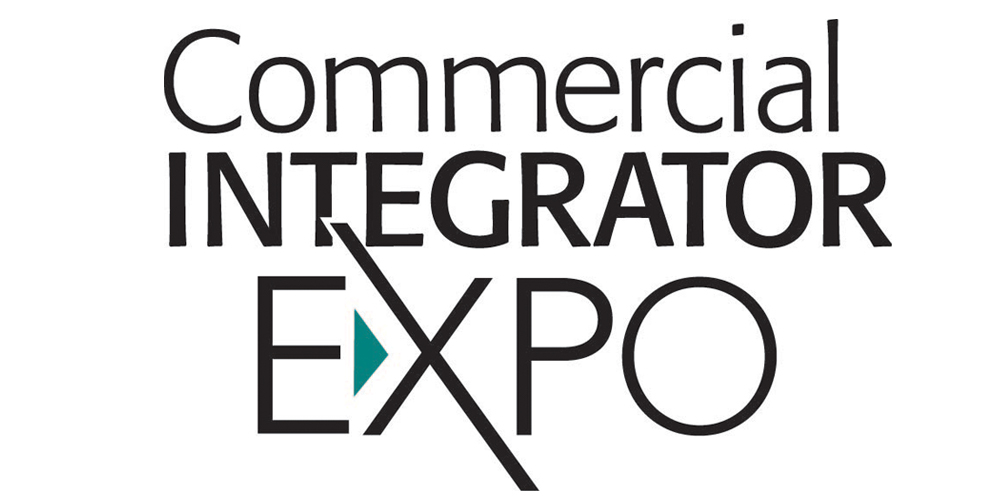 "We're living in the era of the Jetsons," Jason McGraw, CTS, group vice president of CEDIA Expo, Commercial Integrator Expo and KBIS, begins. "The rise of smart automation along with the crossover of residential and commercial technologies and applications has accelerated the adoption and integration of technology everywhere we go." According to McGraw, the foundational idea of Commercial Integrator Expo (CIX23) is to tap into this crossover and deliver a new value proposition for systems integrators and tech managers. He says, "We've seen the growing convergence of the residential/commercial or 'resimercial' spaces, and we want to push forward that conversation by launching this trade show."
But what exactly will the inaugural CIX23 offer attendees? As you read on, you will see that the show will have much to offer — from education sessions and product displays to networking opportunities.
Genesis of CIX23
As previously mentioned, the concept behind CIX23 is to emphasize commercial as well as residential products on the same overall show floor and address marketplace trends. "Well-known commercial brands have been longtime exhibitors of CEDIA Expo," McGraw recounts. "However, in recent years, they've also been exhibiting their commercial products to engage the crossover of residential integrators doing commercial projects." In fact, at CEDIA Expo 2022, 45% of attendees reported doing commercial work. "Responding to this trend, we knew that we wanted to expand our trade-show experience by embracing this channel convergence and helping the industry grow," he adds. The result is CIX23, which will be co-located with CEDIA Expo in Denver, at the Colorado Convention Center, scheduled for September 7 through 9.
Tracking Trends in Unified Communications

By David Danto, director of emerging technology, IMCCA; director of UC strategy and research on the Thought Leadership Team, HP

The unified communications and collaboration space is going through tremendous transition — as is the entire world of work. These are not small shifts, either. Rather, they are among the most significant changes in workstyles and technology that we will experience in our lifetime. To tackle these changes, Commercial Integrator Expo and the IMCCA are presenting curated tracks on the future of work.

In particular, a Smart Stage session, entitled "The Future of Work — It's Undeniably a Hybrid World," will provide the opportunity to examine the issues and motivations around the work-from-home/return-to-office debates. It will also present a high-level view of the pandemic and its aftereffects. Additionally, the session will identify sustainable future trends for organizations and integrators. This involves transitioning workflows, reimagining and redesigning office spaces, and envisioning a future that is more digital and more hybrid in nature. IMCCA's goal is to provide combined constituents with actionable information to expand industry activities and make critical decisions in order to survive and thrive well into the future.
According to McGraw, the combined show is akin to a three-legged stool, where attendees get to fulfill three primary attendance goals — namely, to discover and interact with new products, to obtain education and training, and to expand business connections via networking opportunities. Expanding further on the value proposition, he states that attendees have the unique opportunity "…to experience two shows on one platform in the same week."
Given that the commercial AV industry itself is quite vast, McGraw notes that CIX23's initial strategy is to spotlight four primary vertical markets: corporate, higher education, hospitality and retail. "We selected these as they are the fixed-install environments that pertain most to the crossover with the residential space," he explains.
A Truly Combined Experience
McGraw reveals that, although there are two shows, each with its own respective registration, attendees can visit exhibitors of either show. "There is no barrier on the show floor that separates the two," he observes candidly. "The shows offer a variety of exhibits and new products for integrators from both communities, a combination not typically seen at other domestic industry events."
Underlining those diverse prospects, McGraw points to the ever-growing joint show exhibitor list. "When you look at the roster of exhibitors, you will see that we have manufacturers with product lines that fit different applications, like residential, commercial, multi-dwelling units and hospitality spaces among others," he proclaims. In McGraw's opinion, this breadth will allow attendees to discover and meet brands they would otherwise miss out on. "You get to see many of the brands that you're very familiar with on one side," he explains. "And then you're going to see hundreds of brands that you may not be familiar with on the other side."
From AI, audio, control, video, digital signage, security, energy management, lighting and unified communications, CIX23 and CEDIA Expo 2023 will provide attendees with a well-rounded offering of the latest technologies and solutions. This, he stresses, provides attendees with the opportunity to interact with products and brands on a bigger scale and, thereby, expand their horizons across both markets. "Essentially, we're looking to deliver a broader array of solutions, content and ideas at one time and place," McGraw adds.
Emphasis on Education and Networking
Another big part of the combined events' experience will be education and networking. CIX23 will have a complementary conference program — Commercial Integrator Expo Conference — that will explore topics germane to commercial integrators, as well as those who perform residential work. The Content Advisory Committee, featuring experts in commercial AV, curated 50 education and training sessions for attendees. Expanding on this initiative, McGraw comments, "We've put together current topic sessions where some will run on the pre-show day (September 6), with the remaining education sessions taking place on September 7 and 8, concurrent with the trade show."
McGraw reveals that Commercial Integrator Expo has formed partnerships with leading industry associations, such as the Interactive Multimedia & Collaborative Communications Alliance (IMCCA), the National Systems Contractors Association (NSCA) and the Digital Signage Federation (DSF) to organize and lead some of these sessions with industry subject matter experts. "We have NSCA's BizSkills Day on Wednesday [and] DSF's Digital Signage Day on Thursday," he notes, "and IMCCA's unified-communications sessions will take place Wednesday through Friday."
Alongside all that, McGraw hints that product-specific training sessions will present especially beneficial opportunities for attendees. "A variety of manufacturers, such as Sony, Crestron, Legrand AV, Sonos, etc., are doing manufacturer product training (MPT) sessions from Thursday through Saturday," he states. "These are included in the show's registration at no extra charge, so the seats fill up quickly!"
Helping Businesses Succeed

By Tom LeBlanc, executive director, NSCA

NSCA, as a trade association that serves AV, security and technology integrators, has a unique and valued mission: We help member companies on the business side. The BizSkills training at Commercial Integrator Expo is thus based on tried-and-true curriculum developed by members of the NSCA community who are experts in those areas. This NSCA BizSkills program will focus on four areas: sales, finance, operations and project management. Here, the curriculum is extremely focused on different aspects, such as selling solutions in our industry; running an integration company; dealing with both universal and industry-specific finance issues; and unique project-management challenges.

In addition to offering the BizSkills sessions at Commercial Integrator Expo, NSCA will also have a booth on the show floor. We encourage attending integrators to swing by and talk to us about their business challenges. Hopefully, we can point them toward resources that might in some way contribute to their success.
As if all that weren't enough, McGraw states that additional networking events are in motion, especially with partner groups such as the DSF. Other events to look forward to, he adds, are the receptions that will take place at the end of the conference days on Wednesday and Thursday. "We're also working with ConsorcioTec, a buyers' group from Latin America, who will be hosting a Latin-centric reception," McGraw adds.
Undoubtedly, these events will elevate networking prospects for vendors and integrators across both CIX23 and CEDIA Expo. "We're hoping to establish a unique forum that reflects the [current] marketplace at these two shows," McGraw says. "It really is a meeting of the integration community, getting back together in person, offering insights, new products, expand their horizons and growing their businesses."
Return of the All-Star Band
The CE Pro All-Star Band is a familiar name for CEDIA Expo attendees. Now, CIX23 attendees will also get to witness an entertaining performance by the talented band. Featuring manufacturer's reps, manufacturers, integrators and even CE Pro staff members, the band boasts professionals who have spent years in the industry. "A lot of people in the industry are musicians," McGraw states. "Having that passion and background in technology is what got them into the business!" Speaking on the performance itself, he adds, "The band members learn their parts, come together for a few rehearsals before the show and just have fun on the stage. It's a great time for sharing good music."
Digital Signage Day: Foundation, Fundamentals and Final Implementation

Digital Signage Federation (DSF) is the not-for-profit independent voice of the digital-signage ecosystem. DSF has remained an independent voice of the digital-signage industry, reflecting the diverse constituencies that make up the industry. The organization, as a partner of Commercial Integrator Expo, will elevate the attendee experience through education, insights and networking.

Digital Signage Day, led by DSF, will feature DSF's curated collection of sessions from its online micro-credential course catalog, designed specifically for people who want to learn more about the industry and its expanding business opportunities. The education and thought-leadership sessions will also be beneficial to those who might be new to the digital-signage market but are looking to learn more about the growing industry.
The performance will follow the CE Pro BEST Project Awards ceremony, scheduled for September 7 at the Smart Stage on the show floor. McGraw adds that, as in previous years, the concert will be an interactive experience where attendees will be invited to sing, dance and even join the band onstage. He remarks, "It's a great collection of people in the band, and I'm so excited to see everyone enjoy the show!"
In summation, CIX23, co-located with CEDIA Expo 2023, will be a trade show that not only presents the convergence of the commercial and residential markets but also represents the direction of the industry's future.­­­­­
Editor's note: All images copyright of Emerald.
If you enjoyed this article and want to receive more valuable industry content like this, click here to sign up for our digital newsletters!