Your Company Can Do Some Good Despite These Crazy Political Times
The business world is picking up the slack from the world's leaders and bettering the world. The AV community is uniquely positioned to help.
Leave a Comment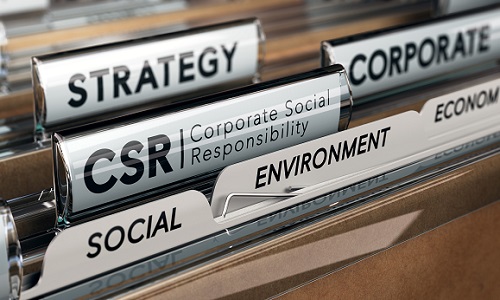 If 2019 was any indicator, we could be in for a long 2020 — especially because we'll have an election in 10 months.
The last few years — both here and abroad — have not exactly been the most harmonious years in history. Tensions in the U.S. are marked by impeachment and a deep political and social divide. Abroad, there is constant fighting, historic changes, and a growing distrust of sovereign neighbors.
And across the entire world, the effects of global warming and climate change are rearing its ugly head.
While our political and thought leaders increasingly fail us, the business world is stepping in to drive change and better our society.
Corporate Social Responsibility and you
The audiovisual industry is inherently connected to the community — both literally and figuratively. AV technology is a staple in schools, churches, and community centers — all of which are the heart of society – giving the industry a unique perspective into the everyday challenges of their neighbors.
We've seen the AV and tech industry take on an increasingly big role in helping their community through fundraisers, donation efforts and volunteering.
Now, the world's biggest companies are recognizing the important social and environmental role they play in the world, taking steps to reduce their carbon footprint and fighting back against racism, sexism and harmful policy decisions. They are taking corporate social responsibility very seriously.
Patagonia is famously battling the Trump administration as it threatens protected native lands, and drug maker Sanofi called out Roseanne Barr after she claimed the drug Ambien induced her to get a little loose (some might say racist) on Twitter.
And of course, most companies are beginning to realize — if they haven't already — that we're in the midst of an environmental crisis. Small things like eliminating plastic bags and straws, installing green technologies and reducing their environmental impact are putting businesses on the center stage of protecting our planet.
Even as neo-Nazis and racists march in our streets, companies are taking steps to diversify their employee base and boardrooms.
Regardless of your political stance, your company can do some good in an increasingly divided world that doesn't seem to be any closer to coming together.