Information Technology Disaster Resource Center Focuses on Bringing Connectivity Back
1,600+ ITDRC volunteers respond to disaster areas to help people stay connected with loved ones quickly after storms, hurricanes, floods and other events.
Leave a Comment

Think of the last time you lost power for an hour or even a day. Now, imagine how disconnected you'd feel from your friends and family members if you were without connectivity for a month or two or three. While you may not know who the Information Technology Disaster Resource Center (ITDRC) is, you have to respect their commitment to connectivity at all times.
The Information Technology Disaster Resource Center is a non-profit organization started in 2008 to provide communities with the technical resources necessary to continue operations and begin recovery after a disaster.
The all-volunteer organization boasts more than 1,600 volunteer members and started in response to the Sept. 11, 2001, terrorist attacks on America that left thousands—if not millions—of people without a way to contact their loved ones for several days, if not more.
"Connectivity is one of those things no one misses until it's gone," says ITDRC operations director and co-founder Joe Hillis. When we're able to bring in a temporary connection, that's when we get all the hugs and thank yous."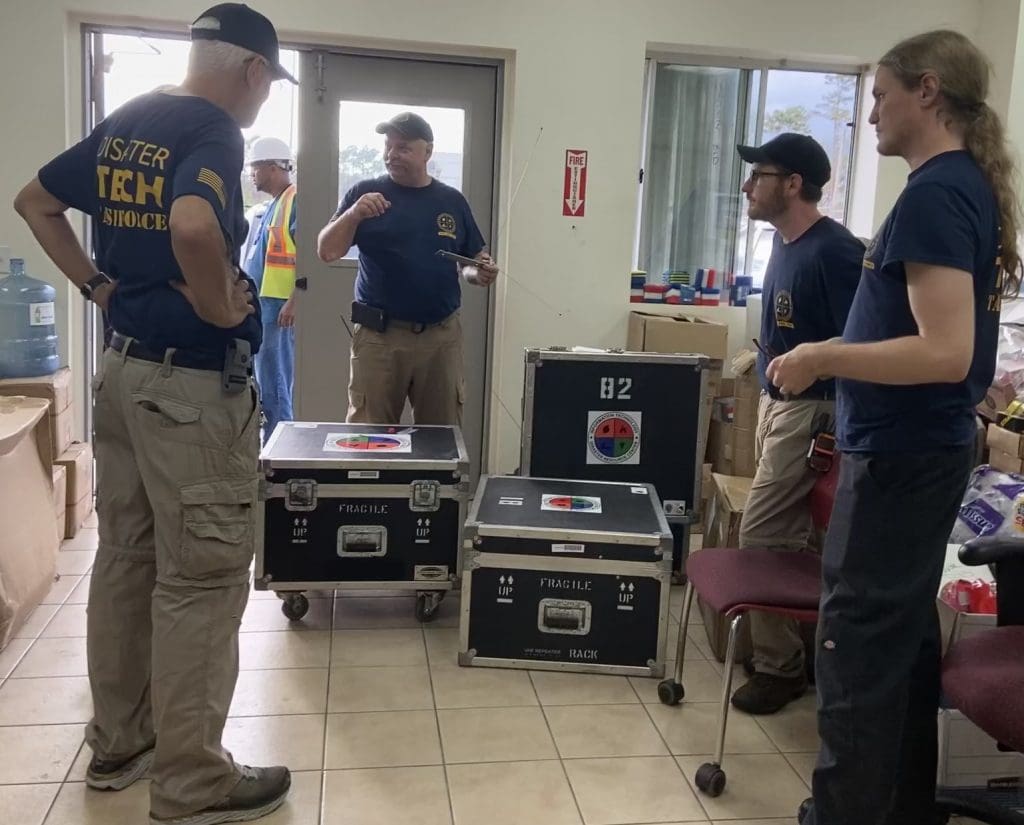 After about 25 years with the Saginaw, Texas, Fire Department, Hillis helped to launch ITDRC in 2008 as "a way to get tech professionals involved in community recovery," he says.
The goal: take the skills of individuals or companies and connect them with communities affected by a disaster.
"To me it felt like a neat retirement gig," says Hillis. "I was able to take the skills I'd learned in the emergency services world and my technical background to do good."
What ITDRC Does
ITDRC is based in Dallas and responds to calls across the U.S. and in Puerto Rico.
They were part of the disaster recovery team deployed to the Bahamas after that area was wiped out by hurricanes, but Hillis says the organization isn't going international yet.
The organization started off mostly made up of retirees from IBM and other large IT companies, he says, but now includes entry-level volunteers and college students plus mid-career folks, but there's a bit of a gap with people who are in the two- to 10-year experience range.
"We'd probably be double or triple [in size] if we'd told our story more, but we intentionally had controlled growth," says Hillis. Now boasting quadruple digits has helped to get corporate support from large companies, including volunteers, donations of equipment and money.
Information Technology Disaster Resource Center offers connectivity for hospitals, command centers, airports and other public services, providing them mobile broadband connections, phones, notebook computers and other connectivity devices "while they work to replace what they lost," says Hillis.
The organization is divided into 10 regions and they respond to about 15 percent of the 100 to 125 annual incidents that get federal disaster declaration, says Hillis. Volunteers don't just show up without being asked to be there, he says. They can do some responses remotely, says Hillis.
"Any request we get, we've never turned down any of those," he says.
Volunteering for ITDRC
ITDRC staffers expect volunteers to "bring some sort of technical skillset," says Hillis, and he emphasizes those with an AV installation background are ideal fits for connectivity-related recovery efforts. The organization typically sends teams of three to 10 people, he says.
"There's certainly a lot of learning opportunity and we do see a lot of collaboration," says Hillis.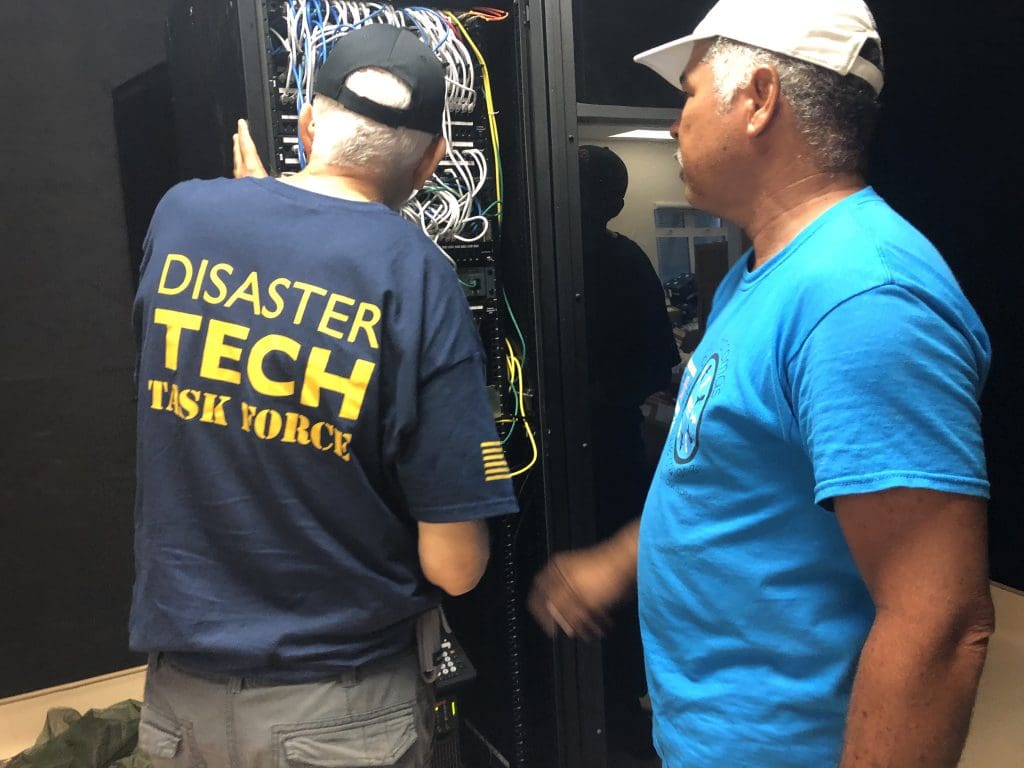 Before being deployed, ITDRC volunteers must take several core courses, including FEMA and internal training programs that include 60-minute online classes and a four-day boot camp.
Hillis knows it's tough for people at certain stages of life or their careers to help ITDRC.
Some responses can last a month or several months, he says.
"We understand these folks have lives, careers or go to school," he says.
Hillis typically spends six to eight months on the road every year, but the timing can be unpredictable, which he understands after his career with the fire department.
"I always have a suitcase packed," he says.
"It's just a way of life. Psychologically I'm prepared to be deployed March to November. Unfortunately, it's not always as clean-cut as that."
Hillis welcomes "anybody who's not afraid to sleep on a cot, eat an MRE and use their hands" to volunteer for a stint with ITDRC. He knows they'll feel the same sense of satisfaction he has after the first deployment.
"I've seen what happens when people aren't connected," says Hillis. "It starts with shock and awe and people running on adrenaline, then reality sets in. The human aspect is to keep their morale up to help make their recovery a lot better."
Coming next Monday: The next installment in our Connected to the Community series. If you know about an AV or IT company doing something good, email executive editor Craig MacCormack at craig.maccormack@emeraldexpo.com.
If you enjoyed this article and want to receive more valuable industry content like this, click here to sign up for our digital newsletters!