Capitalizing on Conference Solutions in the New Normal
The coronavirus pandemic is accelerating the remote work and conference room trend, providing an opportunity for AV integrators to help customers return to work.
Leave a Comment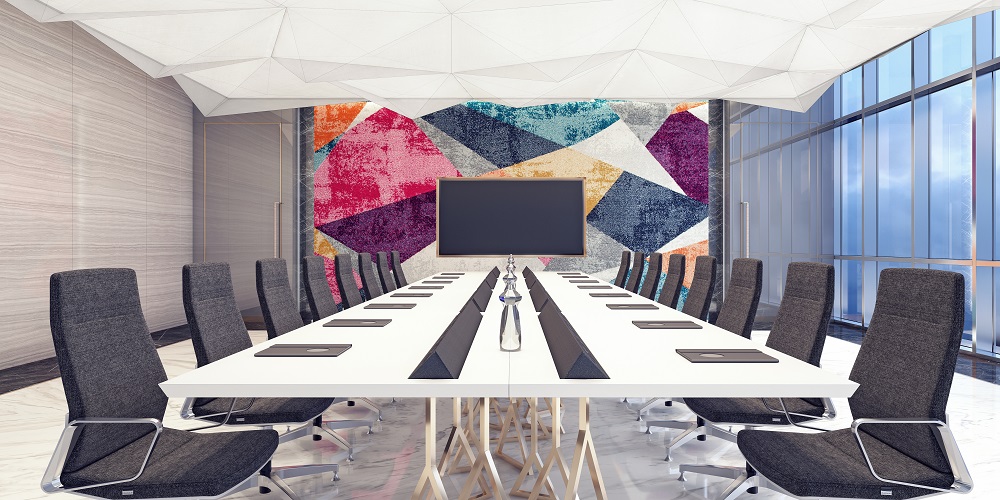 The COVID-19 pandemic has impacted virtually every industry and every sector as the economy came to a standstill for about two months. Even as some U.S. states and other parts of the world begin to reopen and recover, things will not go back to normal for months, possibly even years, health and economic experts say.
Now, the AV industry and integrators will have to adjust their strategy and focus when delivering the solutions that has turned the industry into one worth more than $300 billion.
Over the first few months, we've seen the importance of unified communication and collaboration solutions and just how critical conferencing and remote work devices and equipment can be in the new normal. Social distancing requirements and working from home will bring both challenges and new opportunities for integrators adept at creating conference and huddle rooms for their clients.
 Bringing huddle room tech to the home office
According to Aaron McArdle, CEO of conference room experts RoomReady, his company has started to field requests for more permanent home office solutions for its enterprise clients' executive roster.
"When the states and federal government told everyone they need to work from home or shelter in place, everybody scrambled to do the best they could to use the tools they already know," he said. "We've been doing it now for two months and people are starting to settle in and realize what it takes to be productive to work from home."
For March and April, any RoomReady customers – and much of the world – had a crash course in video and web conferencing from home. However, much of that novelty has worn off as remote workers have essentially lived on these platforms from 9 a.m. to 5 p.m. since March.
Now, his clients' inquiries range far beyond headsets and cameras. They now include better monitors, desks and even more tech.
"Some are even talking about more purpose-built endpoints whether it's a Poly solution or Cisco codec," McArdle says. "They're starting to investigate and find out what's out there and what's available to them."
Bringing huddle room solutions to a home office is actually not much different, McArdle says. The huddle room has grown in popularity over the last few years, and that translates well to the home office.
"The home office is not much different than a small huddle room," McArdle says. "So, our expertise on that those devices, those personal meeting devices, is relevant.
Podcast: Selling Work from Home Kits: Episode 105 of AV+
The conference room trend is accelerated 
As government restrictions on social distancing are eased, people will eventually return to the office in some capacity even if that return may not include every worker at the same time and the office will still look a bit empty.
Since not every employee will be in the office, and since customers and clients will likely look to avoid face-to-face meetings for the time being, conference rooms in the office environment are still in demand, says Brad Poarch, CEO of Cory's Audio Visual.
The focus there has been quality audio and video quality and simple solutions like integrated video displays and ceiling microphone solutions.
"Those we've been selling a ton of because people want, again, the quality audio and video and knowing they're going to be social distancing," Poarch says. "Some customers have built out smaller conference rooms to hold fix or six people with enough room to spread out. These displays and microphones are perfect for that type of deployment."
That focus has been helping customers get their workforce back to work, whether it's from home or the office.
"They want to make sure they have productivity once they return back to the office," Poarch said, adding that companies will adopt a staggered schedule in which some employees work on site on even days and the rest on odd days.
However, those employees still want high-quality conferencing solutions to communicate with both the employees not in the office and their clients that might not be comfortable with a physical meeting.
"This is a whole new world," Poarch says. "A lot of people are not wanting that face to face interaction. So how do we get that same engagement, that same relationship-building remotely and digitally? Making sure that you've got good means of communication is key to that."
If you enjoyed this article and want to receive more valuable industry content like this, click here to sign up for our digital newsletters!