Screens that Communicate: Moving Digital Signage Beyond Pure-Play Hardware
Mark McDermott, CEO and co-founder of ScreenCloud, calls for integrating smart software in digital signage to avail more business opportunities.
Leave a Comment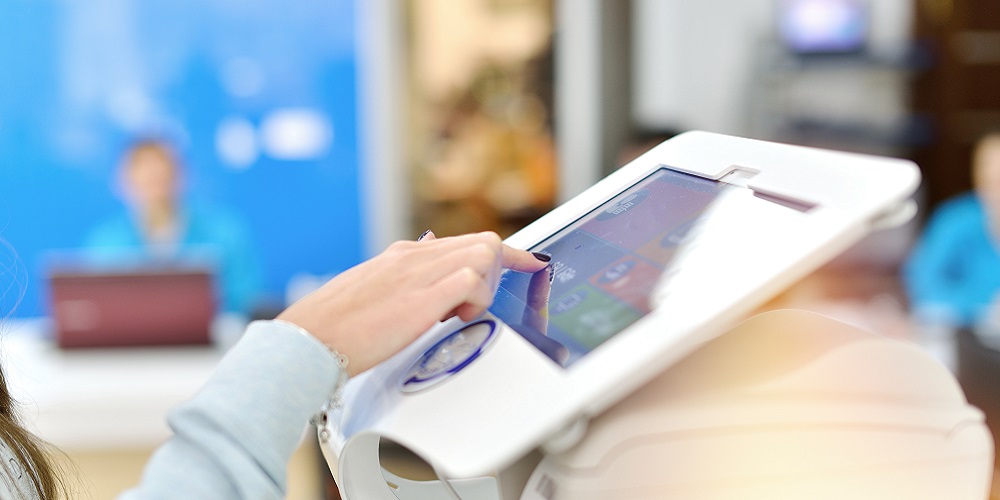 Screens are everywhere: in our hands, on the street, at places of work and play. Consumers today digest more information via digital technology than ever before. Even on factory floors, bus depots, break rooms or in retail storefronts – screens exist as a viable channel that organizations use to communicate with their employees; whether they're desk-based, deskless/frontline or hybrid/mobile.
Unfortunately, companies often miss the mark in tapping into the true potential of these luminous boxes, viewing them as 'dumb' or static pieces of hardware. While data shows that content displayed on screens can improve productivity, efficiencies and employee satisfaction, the barrier to adoption and innovation has historically been marred by high costs, lack of automation and manual inputs of traditional platforms.
Enterprises might have hundreds or thousands of devices across locations and ongoing maintenance of old-school hardware is dependent on pricey, on-site field technicians that cost valuable time and resources. In turn, screens are often reduced to simplistic notice boards or left untouched altogether.
The companies that recognize the potential to use digital signage as an extension of their digital innovation efforts, and connect them with business-intelligence software, will continue to open new business opportunities.
Given that a whopping 68% of U.S. employees were found to be disengaged at work in 2022 and nearly half of frontline workers considered leaving their role within the last year, it's clear that the time is now to start communicating better.
This is especially critical in reaching the deskless — and often digitally detached — workers who make up over 80% of today's global workforce, and don't have regular access to email, collaborative platforms or intranets that desk-bound counterparts do.
Integrating Software for Digital Signage
The antidote is to start at the very nature of the technology used, and software holds the key. Here are a few ways software unlocks incredible opportunity for internal communications, employee engagement and overall business success:
Faster implementation and rollout: Companies can integrate smart software into the screens they already have access to in just minutes versus the days, weeks, or sometimes even months that other hardware solutions do. These systems can be managed remotely; eliminating the need and cost for on-site IT workers. As software is iterative, it can be updated and secured with a few clicks of a button. SaaS-based versus on-prem platforms often boast slick or consumer-grade user interfaces, which empower non-technical staff like HR, internal communications and marketing to oversee these platforms without having to rely on IT.
Integrations with existing technology stacks: Augmenting an existing technology stack is increasingly important to success in today's challenging economic landscape. By leveraging software for digital signage, companies can integrate thousands of other tools they likely already have deployed — Workday, Microsoft Teams, Slack, Staffbase or others. A smartly used screen also breaks down digital siloes so that deskless employees simultaneously receive the same information as knowledge workers.
The power of business intelligence and data: Connecting the dots across technology stacks doesn't have to end with just HCM systems or collaboration tools. Companies using powerful BI platforms are sitting on incredibly rich data that often sits in back-end systems for only a fraction of the business to view. By merging these tools with data visualization dashboards on screens, leaders can get valuable and actionable data into the hands of frontline employees in real time. This encourages informed decision-making and action-taking.
Dynamic and compelling content that sticks: With software, organizations have greater opportunity to create and broadcast much more dynamic content that not only relays information to both deskless and deskbound employees exactly where they physically are, but resonates with them too. New and dynamic content like QR codes, and interactive multimedia can lead to greater retention. In addition, by appointing certain employees in the company to serve as "ambassadors" of information, the flexibility and accessibility of this technology empowers more than just one or two people to push content to the organization, helping to elevate a variety of voices and make internal communication more diverse and inclusive.
Long-gone are the days when companies can rely on word of mouth and notice boards to ensure all of their employees are informed, engaged and efficient. And while digital signage is certainly just one facet of a company's operations, it can mean all the difference for day-to-day employee experiences, their output and company-wide success today. Smart screens are the answer, and companies that move beyond pure-play hardware deployments will be the ones who come out on top.
---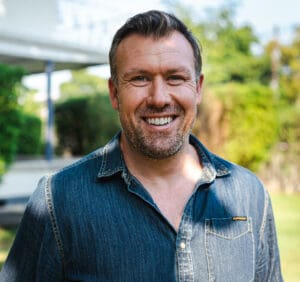 Mark McDermott is co-founder and CEO of ScreenCloud, a SaaS platform that helps businesses communicate meaningful content on their screens. Prior to founding ScreenCloud, Mark and his partners ran a successful digital agency and product studio called Codegent, working with high-profile clients such as the BBC, Nestlé, British Airways, and Microsoft. In addition to his work with ScreenCloud, McDermott has co-created a number of successful online businesses, including Tepilo, a prominent online estate agent.
If you enjoyed this article and want to receive more valuable industry content like this, click here to sign up for our digital newsletters!