The Value of Digital Transformation to Creating New Revenue Streams
In a recent Commercial Integrator webinar, representatives from Microsoft, Sharp, and TechData discussed how digital transformation can bring new efficiency and revenue to organizations.
Leave a Comment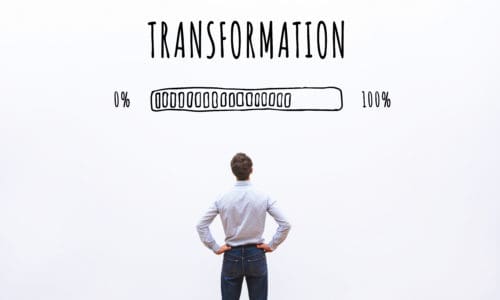 In a recent Commercial Integrator webinar, the topic of digital transformation was top of mind. Representatives from Microsoft, Sharp, and TechData joined the webinar to discuss digital transformation and the potential for organizations, and how Internet of Things fits into digital transformation.
"We as partners help our end customers to evolve their systems and capabilities to be able to connect in better ways with the customer, to optimize their operations, or even find new potential products or services," said Luis Benito Matias Igea, Iot Global and Strategic Partners Solution Specialist at Microsoft.
"At the end, all of this can be done through specific transformations that we have to address. Some people are embracing this digital transformation journey with different positions, but we see that organizations are reaping real tangible rewards, and the possibilities and options are truly amazing," he said.
In fact, digital transformation is becoming a widespread idea for many organizations:
91% of business leaders see digital transformation as a way of sparking innovation and finding efficiencies
68% say digital transformation is increasing profits
85% say they must offer digital services or become irrelevant
64% say they have less than four years to complete a digital transformation or they may go out of business.
The value of digital transformation is a journey. Business insights give way to operational efficiencies, which introduce new business models, which lead to features and revenue streams.
"The information that we have at the edge, just by connecting that information to the cloud we get a lot of new information to be able to analyze and provide operational efficiencies," said Igea. "These efficiencies will help us identify new business opportunities that will allow us to create new revenue streams and new revenue opportunities."
Digital transformation involves outfitting organizations with new technologies, much of it IoT technology, that can gather data and bring about that insight. The data gathered is analyzed to learn where exactly organizations are inefficient. All of that data is new information and insight into how an organization operates.By engaging in a digital transformation, organizations are able to gather data from places that otherwise were evaluated in the abstract. That's why it's so important to marry IoT with digital transformation – it allows organizations to gather information where they otherwise could not.
If you'd like to learn more about the specific behind digital transformation, make sure to view the webinar.
If you enjoyed this article and want to receive more valuable industry content like this, click here to sign up for our digital newsletters!