The Evolution of PoE and Lighting: The Benefits of Applying IT to Energy
PoE offers reduced power consumption, increased efficiency, ease of installation, increased safety, reduced costs and increased informational feedback.
Leave a Comment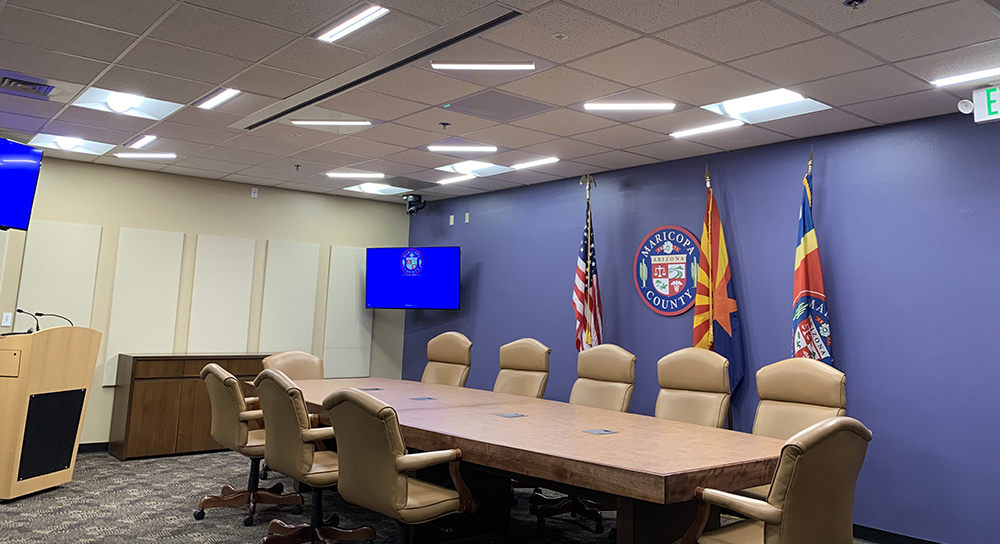 While LEDs have transformed the century-old lighting industry, approaching 1% to 10% of the power that traditional lighting consumed, the surrounding infrastructure has remained frozen in time. And, as with many other technologies, the pandemic has hastened the adoption of Power over Ethernet (PoE) due to its ease of installation, as well as its energy and cost savings.
As background, PoE passes electric power and data over twisted-pair Ethernet cable to powered devices; these can include wireless access points, IP cameras and lights. It enables one RJ45 cable to provide data connection and electric power, rather than needing a separate cable for each. In essence, anything on the desktop or above — for example, ceiling lights — can be powered by PoE because those devices are all inherently low voltage.
Why PoE?
PoE offers several advantages over our traditional, high-voltage infrastructure. For one, with our current labor shortage, hiring a licensed electrician is often challenging. Construction projects can be delayed when it's difficult to secure an electrician to pull the wire for a building. So, as designers of integrated conference and lighting systems that run on PoE, we can now start conversations with potential customers with a simple question: "Why not use a less expensive, more environmentally friendly approach that doesn't require an electrician?" In a low-voltage system, anyone can "pull the wire" because it's safe. You can stick your finger in a PoE socket and absolutely nothing will happen.
The benefits are not limited to ease of installation and the safety of lower voltages. Lower usage costs are another key benefit, and those are combined with better, more precise control of all devices from one central control location. With PoE, you can walk into an office and turn 20 lights on or off from one controller. And you can precisely control each of those lights; for example, you can have just two on and the other 18 off. This presents a heretofore-unavailable opportunity to achieve 90% savings, and it simply wouldn't exist with high-voltage-wiring-based systems.
Applying Information Technology to Energy
What we're seeing now with PoE is the ability to apply information technology to energy. This is a result of a confluence of factors — namely, the efficiency of LEDs and the ability to get 90 watts of power, plus 1Gb of data, on one Ethernet cable. We no longer need the infrastructure from 100 years ago. The cost to install a light fixture can be six times more than the fixture itself. And while the fixtures themselves go down in cost, installation costs only escalate. Those escalating costs encompass everything from the physical infrastructure — conduit and copper — to the labor rates.
With a low-voltage PoE system, each light fixture has individual control. It's a virtual system where you can control each one among hundreds of lights from your phone, laptop or iPad. That, incidentally, includes changing the color temperature of the lights. This approach also provides the ability to determine where the energy flows. If you're seeing increased energy costs and it's a hot August day, for example, you can decide to put more of your energy into HVAC and dim your lighting.
That, in a nutshell, is what PoE does. Boiling it down, PoE brings communication and power into one wire.
Why Lighting is Critical
Lighting creates an emotional attachment to a physical space. You can create that ambiance by leveraging the theatrical level of precision and fidelity that PoE lighting systems can provide. Lights that can be controlled via PoE enable the user to fine-tune whatever ambiance or mood they're looking to set.
Look for lights with a high Color Rendering Index (CRI), as well as those that have spotlighting capability. CRI measures the ability of a light source to accurately reveal objects' colors in comparison with a natural light source. Light sources with a high CRI are best when you want to ensure that key human elements (e.g., skin tone, the reflection of the light off one's skin) are precise. Reflections off walls, representing the true wall color, and the environment around you are other areas in which you benefit from a light source with a high CRI.
Creating Mood
With spotlighting, the contrast light on a main speaker, for example, must be considered relative to the ambient light surrounding the speaker. When done thoughtfully, it creates mood. You don't want to create glare for the speaker or for the audience. This is where a PoE system comes in handy, offering high-fidelity, individual control of every fixture.
The precision with which PoE can control lighting is extreme. In a room with 21 fixtures, users can create a front group, a back-left group, a left-side group, a right-side group and a middle group, and users can adjust each one. Or, there can be 21 independent lights. That, in many cases, means a specific level or color temperature for each one. It creates theatrical-grade control at consumer-level prices.
It's possible to program your PoE lighting through a Zoom Room controller now, so it's a good idea to ensure the lighting you select is compatible.
PoE's Power and its Future
Presenting your subject in the best light is impossible with fluorescent or overly bright LED lights. With the controls available using PoE systems, as well as the precision of today's lighting fixtures, people no longer must experience a "war" between their computer monitors and the LEDs overhead. We don't need to accept the glare bombs in our eyes as just another element of working in an office.
Everything on the desktop or above can run as part of a low-voltage PoE system. We're just now scratching the surface of the possibilities. It's important to create awareness that this technology exists; it's equally important to convey that it's a viable alternative to traditional approaches. Lighting controls bring huge value to the workplace. Time is the other part of the equation of achieving wider PoE adoption. A construction cycle is typically two to four years. But, for now, we look forward to creating more PoE-based lighting and control systems to suit those looking for the unlimited possibility and power that PoE provides.
PoE represents a sea change in our industry. The reasons to embrace it are numerous: reduced power consumption, increased efficiency, ease and simplicity of installation, increased safety, reduced costs and increased informational feedback, just to name a few. It's time to dive head-first into the perfect union of professional video lighting and IT management lighting control systems.
To read Commercial Integrator's past coverage of PoE, check out our website archives.
---
About the Authors: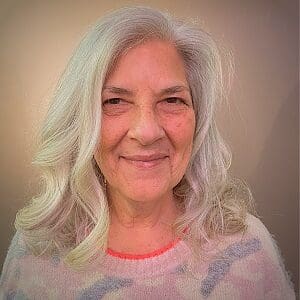 Kathy Katz has been managing partner of Brightline since 1998. During her tenure, she has been awarded two patents, and she led Brightline's first PoE projects for DoorDash, Maricopa County and Slack. She has traveled the globe bringing Brightline fixtures to the Sydney Olympics in 2000 and leading large-scale projects for Jupiter Shop Channel in Tokyo, KPMG in Australia, and BC Hydro in Canada. She managed Brightline lighting design and installation projects for Google, Facebook, Uber, Mcafee, Zoom and dozens of city council chambers. Katz has lectured on lighting all over the world.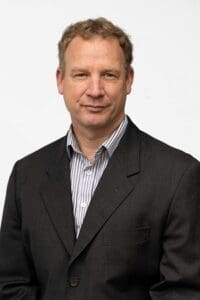 Joe Herbst has worked in several rapidly evolving high-tech markets over his 30-year career.  He has founded four startups with three successful exits. He holds 16 patents, and he has a BSEE from the University of Delaware, MSEE from Purdue University and an MBA from Santa Clara University.
If you enjoyed this article and want to receive more valuable industry content like this, click here to sign up for our digital newsletters!