Could the FTC's Crackdown on Big Tech Deals Impact Pro AV?
The Federal Trade Commission is investigating whether Big Tech's past acquisitions of smaller firms could have violated antitrust laws.
Leave a Comment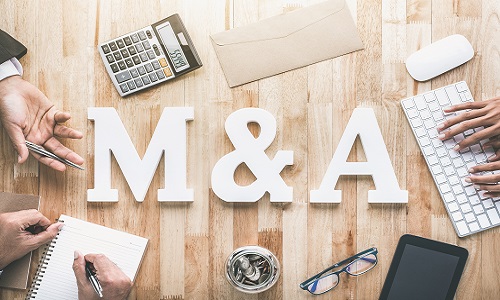 Pressure on Big Tech companies like Apple, Microsoft, Google, Facebook and Amazon is mounting as the U.S. Federal Trade Commission has signaled that it wants to look into those companies' acquisitions of smaller tech firms.
The FTC wants to know all of the details about the many acquisitions those companies made over the years. According to Forbes, that's a total of 767 acquisitions made by those five tech giants since the 1980s. Yikes. They've got their work cut out for them.
This investigation could spur further congressional action and scrutiny of large technology firms acquiring smaller firms. Some in Congress have already said they want to split up some of those monster tech firms and regulate the industry more thoroughly.
"Digital technology companies are a big part of the economy and our daily lives," FTC Chairman Joe Simmons said in a statement "This initiative will enable the Commission to take a closer look at acquisitions in this important sector, and also to evaluate whether the federal agencies are getting adequate notice of transactions that might harm competition. This will help us continue to keep tech markets open and competitive, for the benefit of consumers."
The official order, directed specifically at those five firms, requires each to identify acquisitions that weren't reported to the FTC and U.S. Department of Justice under the Hart-Scott-Rodino Antitrust Improvements Act.
The companies are also ordered to provide information on their acquisitions strategies, board and voting agreements, hiring agreements, non-compete agreements, and post-transaction product development and pricing.
The Commission plans to use the information obtained in this study to examine trends in acquisitions and the structure of deals, including whether acquisitions not subject to HSR notification might have raised competitive concerns, and the nature and extent of other agreements that may restrict competition. The Commission also seeks to learn more about how small firms perform after they are acquired by large technology firms.
The pro AV industry is not quite at the level of those Big Tech firms, and the FTC mentioned those companies by name and didn't mention pro AV. However, there have been some sizable transactions recently, and they're increasing in pace.
Despite the recent creation of some very large companies and the largest players continuing to grow, experts say AV integration is still competitive and small businesses can still flourish.
If the FTC finds that it needs to impose more restrictions on acquisitions of smaller technology companies, this could be something AV integrators may want to track.