HARMAN Retail Enhances Immersive Audio Experience at Vans Brand Showcase Store
The new retail audio system at the two-floor Vans Brand Showcase Store features JBL loudspeakers, Crown amplifiers and dbx zone processors
Leave a Comment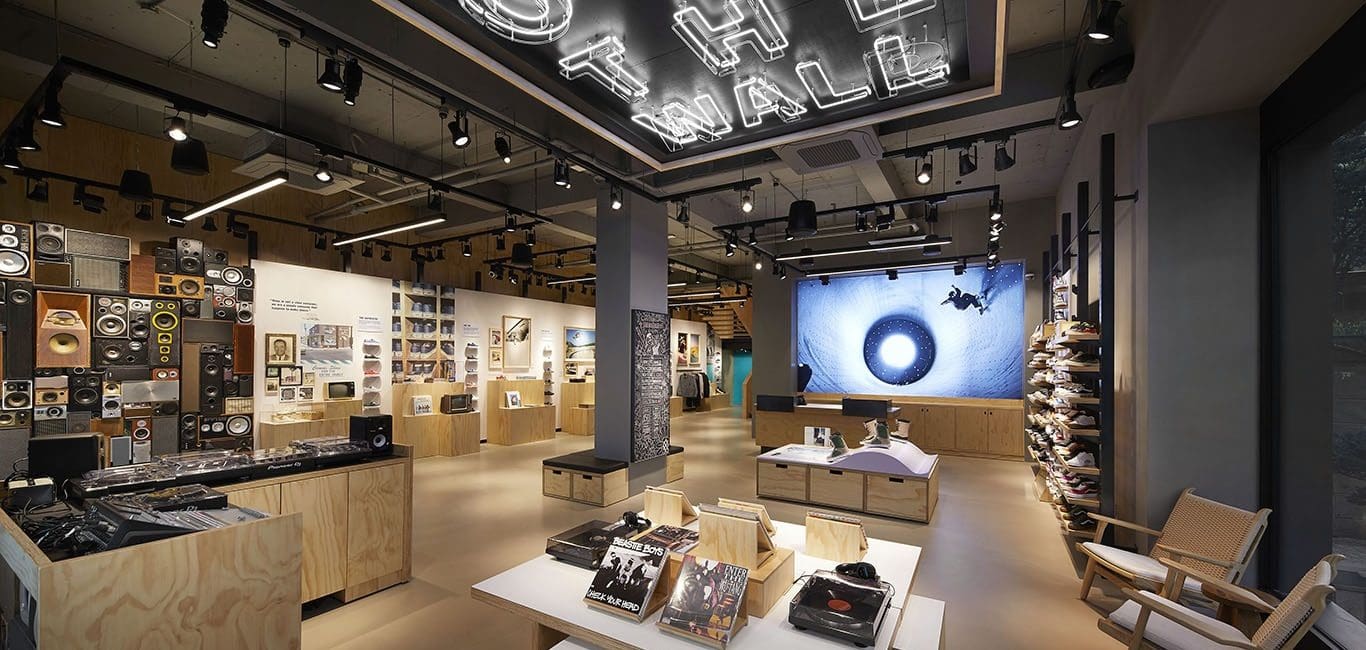 Integrator TechDataPS Co., Ltd. along with HARMAN retail solutions helped bring a new audio system to the two-floor Vans Brand Showcase Store in Seoul, South Korea.
The new audio system for the retail outlet for the footwear and apparel brand features JBL loudspeakers, Crown amplifiers and dbx zone processors.
The store in Seoul's Gangnam district, however isn't just a store. It's an immersive experience that tells the story of the company's history and style, according to a press release from HARMAN.
On the first floor, a shoppable timeline is featured that includes throwback merchandise, books, vinyl records and other nostalgic items that span the company's history. The second floor showcases a "customization zone" where customers can design and personalize their shoes and apparel. There is also a space for weekly workshops and events.
The Vans Brand Showcase Store required high-quality loudspeakers with flexible zone management to provide balanced audio coverage for background music and special events on both levels. To do that, TechDataPS Co., Ltd. installed JBL Control Series loudspeakers, Crown amplifiers and dbx zone processors.
Read Next: Hotel Indigo Phuket Patong Equips Facilities with HARMAN Professional Audio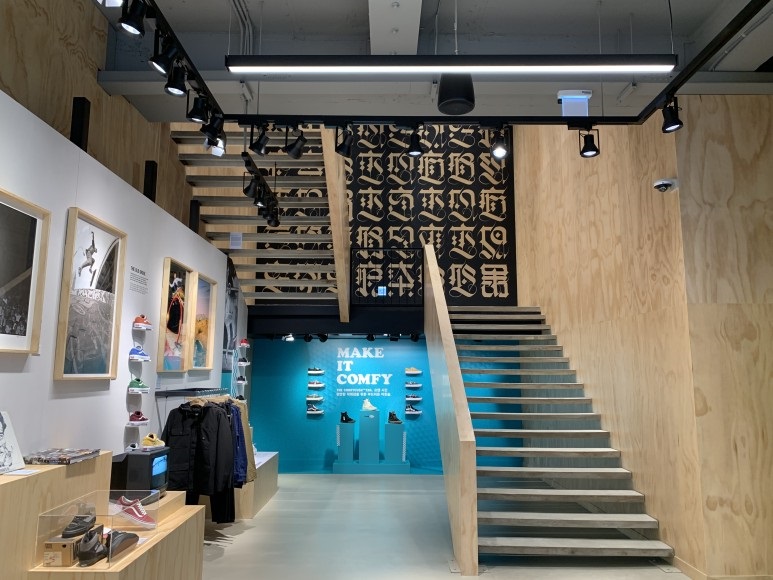 TechDataPS Co., Ltd. deployed a range of JBL Control Series loudspeakers throughout the store. JBL Control 65 P/T full-range pendant speakers provide consistent 120-degree conical coverage across the show floor thanks to the company's Radiation Boundary Integrator (RBI) technology. According to JBL, RBI combines a large diameter high-frequency waveguide with low-frequency projection apertures that work together to provide seamless integration of coverage between two coaxially-mounted derivers.
Those speakers are supplemented by JBL Control 16 C/T in-ceiling speakers that deliver sound from 62 Hz to 20 kHz with 110-degree coverage. JBL's Control CRV architectural speakers feature a curved designed that allowed TechDataPS Co., Ltd. to easily mount them in the corners of the store, according to the press release.
For amplifiers, TechDataPS Co., Ltd. selected the Crown CDi 4|600 amplifiers, which feature DriveCore technology for "high-performance amplification and unparalleled efficiently." Dbx ZonePRO 1260 digital zone processors allowed the system to be separated into multiple zones for independent control of each area of the store, including the vintage speaker wall, according to the press release. This gave staff the ability to easily assign zones and manage volume levels.
"For projects like VANS Brand Showcase Store Gangnam, elevating the audio-visual experiences of visitors can be game-changing," said Ramesh Jayaraman, VP & GM, HARMAN Professional Solutions, APAC.
"It will certainly create the right atmosphere, entertaining people and encouraging them to shop. We would like to thank our partner TechDataPS Co., Ltd. for being involved in every step of creating this one-of-a-kind store experience and ensuring the best products were used to achieve the desired results."