I Love the Honesty from Pro AV Leaders on AV Acquisitions, but Where Did It Come From?
We enjoy company leaders being more willing to discuss their future plans when it comes to AV acquisitions, but aren't sure how it started.
Leave a Comment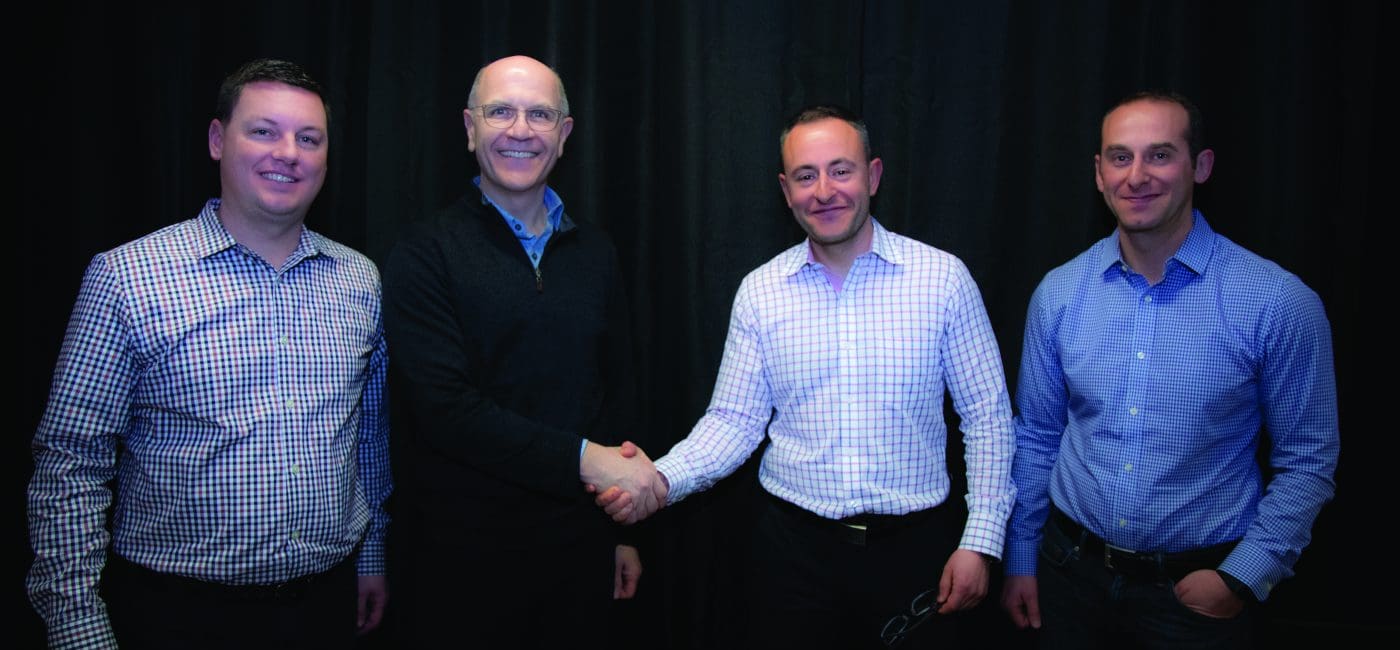 If there's one thing I like as a lifelong journalist, it's honesty from my sources.
A lot of times, when I ask people questions, they carefully choose their words and hem and haw when they don't want to exactly answer honestly.
Truth be told, this was more of an issue in my newspaper days when I'd ask town officials something about a policy that wasn't approved or a decision they made regarding personnel, but it still happens sometimes in the trade publication world.
So it's been refreshing and rewarding—and, to some degree, a little bit surprising—to hear some of the leaders of prominent AV companies be so forthright about their future plans when it comes to making AV acquisitions.
Honesty is the Best Policy
It started with Biamp president, CEO and co-chairman Rashid Skaf, who told me on the day he took over the company after Highland Partners acquired it in December 2017 that it would be a year before Biamp would make its first AV acquisition.
He was almost true to his word, finalizing the deal for Cambridge Sound Management on Dec. 20, 2018. And, "if I have anything to do with it," says Skaf, the flurry of mergers and acquisitions across the AV landscape will continue into 2019 and beyond.
SVT president and CEO Josh Shanahan also wasn't shy about sharing his future plans for the company, saying the deal to acquire the building technology group of Secant represents the first of what he expects will be five acquisitions for his third-generation family business in the next five years.
Shanahan and his leadership team are following many of the principles in Verne Harnish's book "Scaling Up" as it continues to grow. They will follow their integration plan as they make more and more deals, while revising it based on what they learn as they reach the finish line on each acquisition.
"We feel we've built a rock-solid integration plan but will refine it and apply it to the next deal and it'll be even better," Shanahan told me shortly after announcing the Secant acquisition and SVT's plan to "surround the Midwest." "If you don't have a plan, it could derail very quickly."
Keeping Plans Closer to the Vest
Panduit VP of enterprise business Thomas Kelly wouldn't say whether the company planned to add more an AV flavor after announcing it acquired Atlona this week, the first time Panduit had dipped its toe into the very active AV waters and its fourth acquisition overall.
In the previous three deals, Panduit leadership "overemphasized back-end integration that didn't help our profit model," he says.
This time around, "we're focused in year one on growing our revenue and allowing the sales teams to cross-sell and deliver a stronger message than they could in the past. We're not immediately focused on integration efforts," says Kelly.
"We don't have an immediate appetite to do more than this," he says. "We're in it to grow and solve problems for our customers. If that means another strategic acquisition, we would certainly entertain that."
Even Kelly's non-committal answer about Panduit's plans when it comes to acquiring more AV companies is a bit more than the flat "neither confirm or deny" approach that too many municipal officials—and government leaders in general—take when it comes to what they're doing.
It's been great to hear—and fun to write about—all the big deals we've seen in AV since eventual 2016 CI Integrator of the Year Diversified made the first big splash by acquiring Technical Innovation almost three years ago. And it sure sounds like there will be a lot more big deals for a long time now.
Maybe it's because of my upbringing as a die-hard sports fan, but I really enjoy all the rumors and speculation when it comes to these big acquisitions—and I know I'm not alone.
I'm sure plenty of us in AV circles have already tried to figure out the next deal Biamp will make, the four companies SVT will add to the portfolio in the next four years and what it would take for Panduit to make another splash.