How to Make Sales During a Pandemic
Competence, reliability, integrity, and communication will go a long way toward helping you land new customers during the COVID-19 pandemic.
Leave a Comment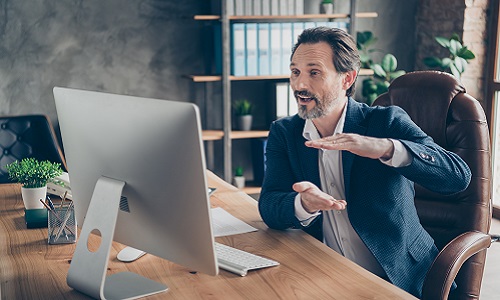 This year hasn't been an easy time for millions of organizations, so if you're having a hard time selling audiovisual systems, you aren't alone.
However, there are several things service providers like AV integrators and managed service providers can do to give a boost to their sales team and foster more trust between you and your customers who are likely struggling as much as you are.
In a session during the ASCII Group's MSP Connect Virtual last week, Julie Marvelli, director of channel operations for MSP sales platform Zomentum, said there are four key elements of trust that you must achieve while trying to ink new customers over virtual platforms.
Competence
Just because we're all meeting over Zoom or other video platforms, we shouldn't compromise our professionalism for convenience. That means you need to be timely in both meetings and projects, and being early won't ever hurt.
Competence also means having clear and understandable documents and agreements that illustrate how thorough and prepared your company is for the current times.
Reliability
From the first virtual meeting or phone call, you should set the stage for what working with your firm will be like. If you say you're going to do something, you are obligated to do it.
Some finer things fall through the cracks sometimes, but now is not the time to throw up your hands and chalk it up to happenstance. Double and triple check your work to make sure that doesn't happen.
Being reliable also includes being able to answer any questions your customer has and being able to shift gears and make changes that your customer needs.
Read Next: How to Maintain and Grow Your Sales Pipeline—Even During a Pandemic
Integrity
Establishing a relationship can be hard over virtual meetings since there's no direct eye contact or handshakes, but your firm can still foster some good will with customers by how you do business.
Negotiate prices in good faith, like offering your best price and packages first. Give this new relationship with a potential longtime customer a good starting point from which to work. Be as transparent as possible, and don't be afraid to under promise and over deliver.
You should also have some references handy. Give your customer the opportunity to hear from others about what it's really like to work with your firm.
Communication
If you aren't communicating with both your customer and your sales team, something is wrong. It should be easy for customers to ask questions, and it should be even easier for you to respond timely and accurately. This is where a quality CRM can help.