What InfoComm 2021's Move to October Could Mean for Pro AV
Updated pro AV calendar could be a boon for ISE 2021 attendance and give R&D teams more time to perfect new products, among other benefits.
Leave a Comment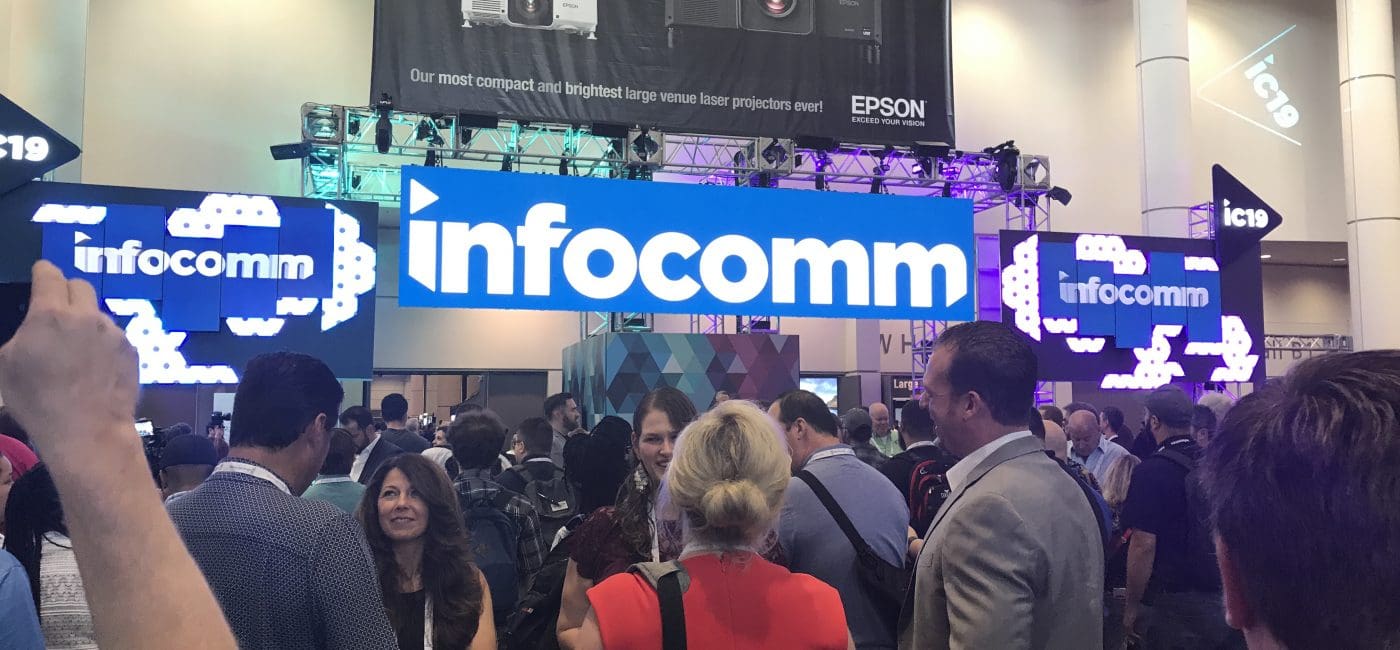 There was some confusion, consternation and concern across the AV industry when Integrated Systems Events announced last year that it was postponing ISE's Barcelona debut from February to June 2021, a move that put it less than two weeks before the start of InfoComm 2021 in Orlando, Fla.
Now that AVIXA has decided to postpone the largest pro AV show in North America to October, the logjam in most AVTweeps' trade show calendar is loosened—and it could mean more time for people to get the coronavirus vaccine or feel more confident about traveling.
AVIXA CEO David Labuskes cited the association's "commitment to delivering a platform for commerce, learning, and camaraderie" as the driver in postponing InfoComm 2021.
Related: InfoComm 2021 Has Been Rescheduled to October
"In January, after receiving an opportunity to explore new dates, we gathered key stakeholder feedback and industry opinion, where we received overwhelming support for a postponement," he wrote in the AVIXA announcement.
"As excited as the community is about the show, and as hopeful and optimistic as we remain in combatting the pandemic, it is believed that the U.S. will be further along in the battle against the pandemic by October than in June," said Labuskes.
AVIXA "will continue to deliver on programming, education, and opportunities that will bring our community together for engagement, business development, and networking," said Labuskes in the announcement.
Let's explore what the postponement of InfoComm 2021 from mid-June to late October could mean for the global AV industry:
Higher Attendance at ISE 2021
AVTweeps who answered our Twitter poll after ISE rescheduled to June said it would be tough for them to attend both that show, the largest pro AV event in the world, and InfoComm 2021 since they were so close together on the calendar.
Some were concerned if their crews would be able to set up booths for both events while others said it just wouldn't make financial sense to do both shows this year since they were so close together on the calendar. Now, we'll have to see if InfoComm's move to October could mean more people at ISE 2021.
"Integrated Systems Europe (ISE) and InfoComm 2021 will do everything possible to deliver safe and meaningful events in Barcelona in June and in Orlando in October," said Labuskes. "They remain unique shows in separate geographies – both with a shared passion for AV and integrated experiences."
While it's true ISE and InfoComm are "unique shows," there's been an increased emphasis on going to both shows by North American AV integrators and manufacturers in recent years, reflecting the record-setting attendance numbers and need to move ISE to a larger venue to accommodate that growth.
Product Research and Development
It wasn't clear how AV manufacturers would handle showing off new products at both ISE and InfoComm when they were both set for June. The appeal of a trade show is making splashy announcements and debuting products people have never seen. Would some of that luster been off if people saw the same products at both ISE and InfoComm a couple of weeks apart?
We've explored in the past the idea of AV manufacturers targeting ISE and InfoComm as dates to launch their new products and now they have four more months in both cases to do so. That means more tweaking and perfecting of those new gadgets—and hopefully a lot less vaporware—in 2021.
Long-Term Viability of Virtual Events
One interesting piece of AVIXA's decision is what it says about the future of virtual events. Faced with a similar decision about InfoComm 2020, AVIXA chose to host a virtual three-day event last June on the original in-person show dates. This year, the association is prioritizing the in-person show with the delay.
Is that all just a matter of having more time to plan for every eventuality this year as opposed to having to scramble a bit more or is AVIXA leadership telling us something about how important they believe it is to have an in-person InfoComm 2021, even if it means waiting four months longer to do so?
And does the fact that so many AVIXA stakeholders said they'd rather wait for an in-person InfoComm 2021 tell us anything? Was AVIXA ever considering another virtual InfoComm or was the motto 'do it live or don't do it at all' in 2021?
Labuskes has talked to me about the fact hybrid events don't necessarily mean having the online and in-person events on the same days so maybe that allusion to AVIXA's plans for InfoComm's original June dates means we could have some virtual InfoComm-related activities sometime this summer.