Why Integrators Should Consider Holographic Technology
If you haven't considered suggesting these lifelike holograms to your next enterprise client, perhaps you should!
Leave a Comment
Photos & Slideshow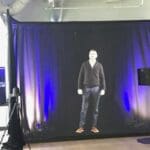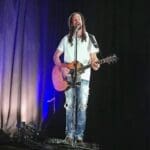 ---
Integrators who haven't thought about installing holographic technology should seriously consider it for their next project — whether that be for a corporate, education or government client.
You're probably thinking, "No way…it's too expensive and too complex. Something straight out of 'Star Wars.'" But, with ARHT Media's HoloPresence technology, it is possible.
With this technology, the CEO of a company can start their day in Toronto and have meetings with partners in India, China and anywhere around the globe, without ever stepping foot on a plane and without missing dinner at the family table.
I had the opportunity to see for myself exactly how ARHT Media's HoloPresence technology works when I attended a demonstration at a WeWork location in Boston this week.
Skepticism Shot Down
I'll admit that I was skeptical at first. I was expecting poor audio and latency issues galore with the system operating over IP. However, my skepticism was shot right down as soon as I walked in early, catching the tail end of a previous demonstration.
ARHT Media's CEO, Larry O'Reilly, was wrapping up a presentation to a small group of people. He saw me join in from the back and said, "Hello! Welcome!" He was in Toronto and I was in Boston, but he saw me enter the room. It wasn't anything like a Zoom notification that popped up and said, "Alyssa has entered the room." We physically interacted with each other, even though we were miles apart.
My jaw dropped. I was speechless. I was stunned at the pixel-perfect image that was standing in front of me. O'Reilly was so lifelike that I wanted to reach out and offer him a handshake. Although he was an image on a 10-foot-wide screen, it genuinely felt as though he was standing right in front of me. There was no questioning, "Can you hear me?," like in a bad Zoom meeting. The audio and video were crisp and clear, and my eyes were able to pick up no latency whatsoever.
Everyone has that recollection of when they first experienced an IMAX movie. HoloPresence technology struck me in a similar way — it's revolutionary.
It's also kind of like taking pictures of the Grand Canyon: It's hard to do it justice unless you experience it in person.
Breaking Barriers of Distance & Time
With remote workers becoming increasingly video fatigued, this is a refreshing change. Chris Appleton, vice president of business development and execution at ARHT Media, emphasizes that the company is not attempting to replace Google Meet or videoconferencing platforms by any means. He sees holographic technology more as "business theater," of sorts.
ARHT Media's HoloPresence technology in a real sense seeks to break the barriers of time and distance. And the company has teamed up with WeWork locations around the globe to bring this technology to the business community.
Currently, there are 17 WeWork locations that have ARHT Media's HoloPresence Technology installed. The company hopes by July to have 30 global WeWork locations equipped with this technology. And eventually, by the end of this year, it hopes to have 100 locations. WeWork and even non-WeWork members can use or rent the equipment.
For now, Appleton says the company is going to see where the enterprise market takes it. Of course, however, the technology can be applied to a number of vertical markets.
A Convenient Kit for Integrators
Each WeWork location has a studio equipped with all the means of production; a green screen, lighting, cameras, microphone, monitors, displays, ARHT Media's proprietary software and much more. All this comes in a convenient kit that integrators can acquire.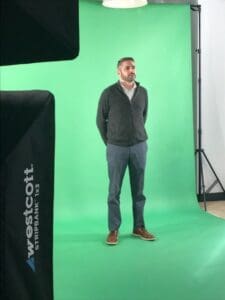 Integrators can get their hands on HoloPresence technology through ARHT Media's distributor, Almo Professional A/V. Indeed, at last year's E4 Experience in Dallas, Almo offered ARHT Media an opportunity to showcase its technology before hundreds of wowed AV professionals in attendance.
ARHT Media plans to host several demonstrations across WeWork locations this year. Be sure to check out the one nearest to you. It's also a great opportunity for integrators to show end users/clients what this amazing technology can do.
AV integrators have the potential to truly perfect the applications of this emerging technology for their end-user clients. "What separates a handy man from a craftsman is all in the details," says Appleton. AV integrators are like the craftsman. They have the audiovisual expertise to perfectly deploy this technology to deliver truly outstanding experiences for enterprise customers and countless vertical markets beyond.
Click "View Slideshow" in the upper right to see additional photos of the event.
If you enjoyed this article and want to receive more valuable industry content like this, click here to sign up for our digital newsletters!