Microsoft Announces New Teams Features, Displays, Phones
Microsoft announces new Teams features like 20,000-participant meetings, enhanced admin controls and new Teams devices and phones.
Leave a Comment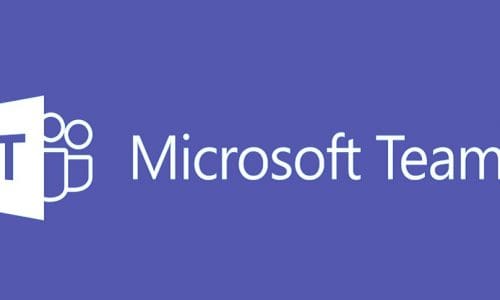 Microsoft Teams is becoming one of the most important business tools and one that your customers will ask about. It's right up there with Zoom and Webex, if not higher. That's leading to a growing opinion in the pro AV industry that Teams could eventually overtake Zoom as the videoconferencing and collaboration app of choice.
New features in Teams have come quickly since March, including today, when Microsoft announced several new features in Teams as the tech giant continues to innovate its main unified communication and collaboration product as it becomes one of the most in-demand business apps due to the coronavirus pandemic.
The new features announced include the ability to hold meetings of up to 20,000 participants, enhanced administration control, new Microsoft Teams displays, extended support for Skype for Business phones, and other Teams calling features.
The company announced a new Advanced Communications set of capabilities to support the increasing needs of customers, and that includes the ability to scale meetings up to 20,000 participants. This comes with some features that make it easy to manage and listen to speakers, like limiting interactive meetings to just 1,000 people and shifting to a view only mode once that limit is met.
Also a part of the Advanced Communications experience is enhanced admin control that allow companies to brand the meeting lobby and the core meeting experience. Other controls allow users to connect with business applications to manage at scale and automate workflow, set up compliance recording policies and bring in collaboration to customer engagement workflows.
In the blog post announcing the new features, Microsoft again cited its Microsoft Teams displays from Lenovo and Yealink, dedicated Teams touchscreen devices with Cortana built in.
The company is also extending support for Skype for Business phones beyond 2023 so organizations can continue to use Skype for Business phones as they move to Teams, and support will be provided for core calling features on SIP phones from Cisco, Yealink, Poly and others with teams.
Microsoft is also unveiling a new line of Microsoft Teams phones with physical buttons, high-quality audio and core calling features from manufacturers like AudioCodes, Poly and Yealink. They're designed for common areas and basic information worker scenarios, Microsoft said.
Other new offerings include an expanded portfolio of USB peripherals with dial pads and a Teams user interface.